This cutie little devil is such a snarly fold, but was a lot of fun because the design was well thought out: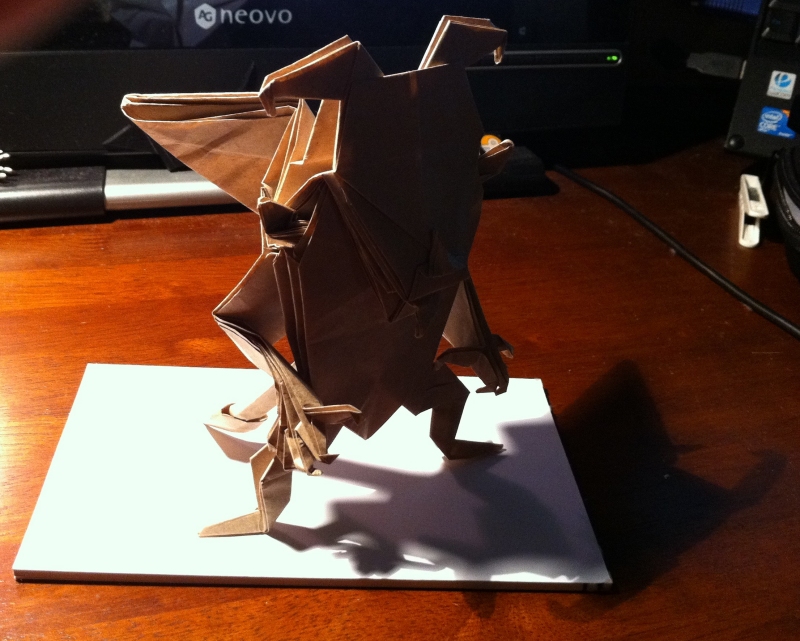 Jun Maekawa models are always well planned but this little beauty started much bigger – folded from a 60cm square, the resultant model is barely 13cm toe to horn and I am so glad I decided to use brown paper instead of regular copy paper – the thicknesses are 17-23 layers in places – wow.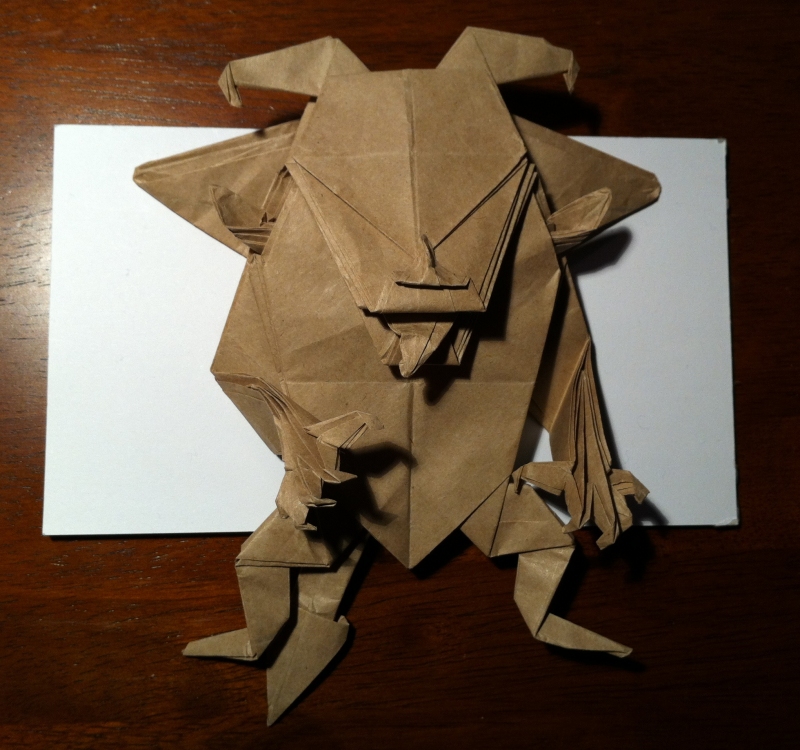 A lovely set of hands, splendid demonic tail, horns, frown and a cutey tongue – this guy is a masterpiece that has taken me an age to fold. I started earlier this afternoon to cheer myself up after attending a funeral, and this evening he is finally finished.
I have seen miniature versions of this (including one folded by Jun himself that is only a couple of cm tall, in a bottle) and I am buggered if I can work out how you could fold it much smaller – it is so fiddly in so many junctures.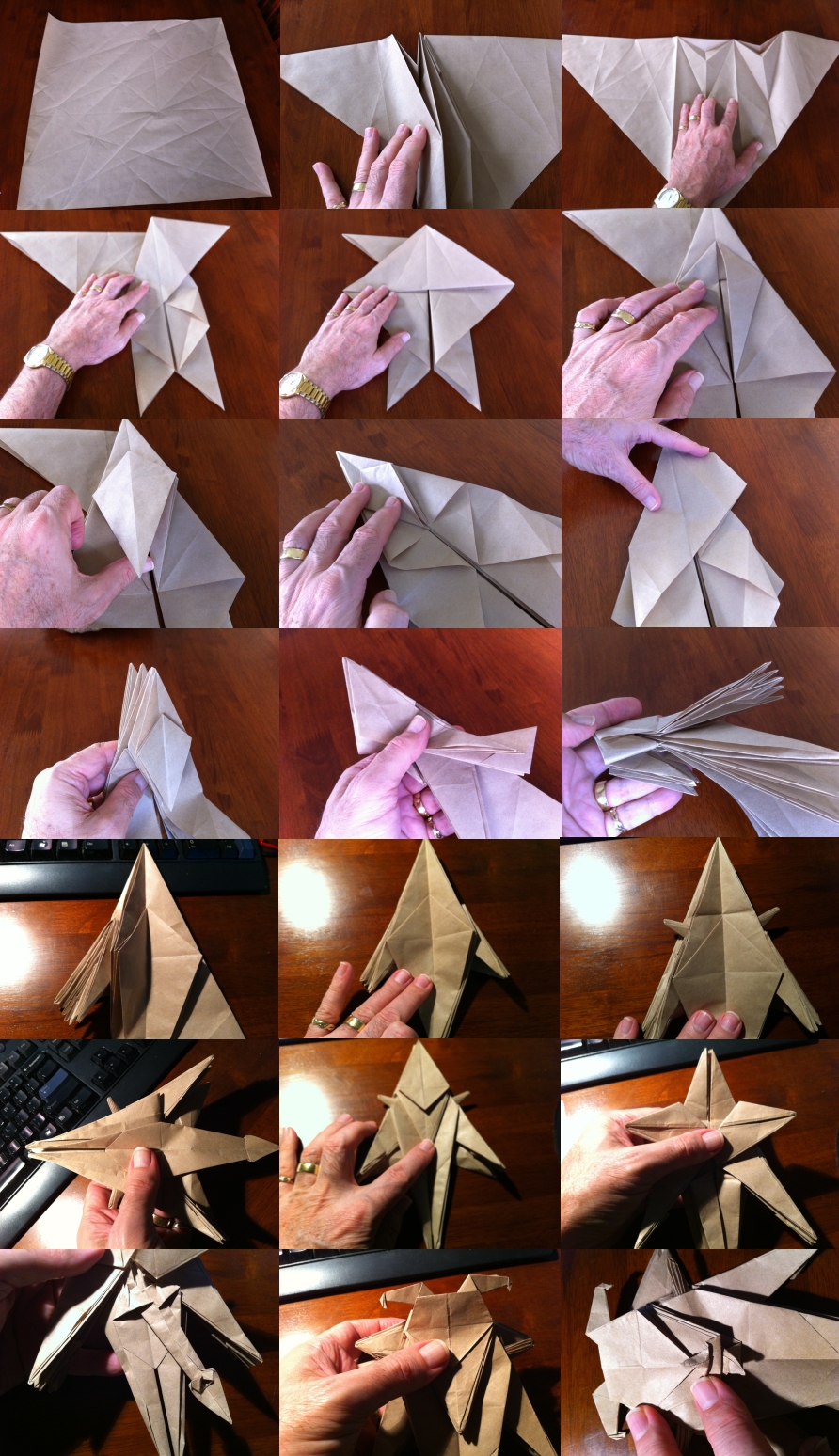 I had no idea on this, the first fold, what was what – I will fold this again  now I know how it works – it is not a speedy fold, so many layers but I see extra modelling potential in the face – so much more could be made of his expression. Although he is meant to be a little devil, he is rather cute and free-standing also, using feet and tail the tripod is effective to offset the weight of paper folded into the body.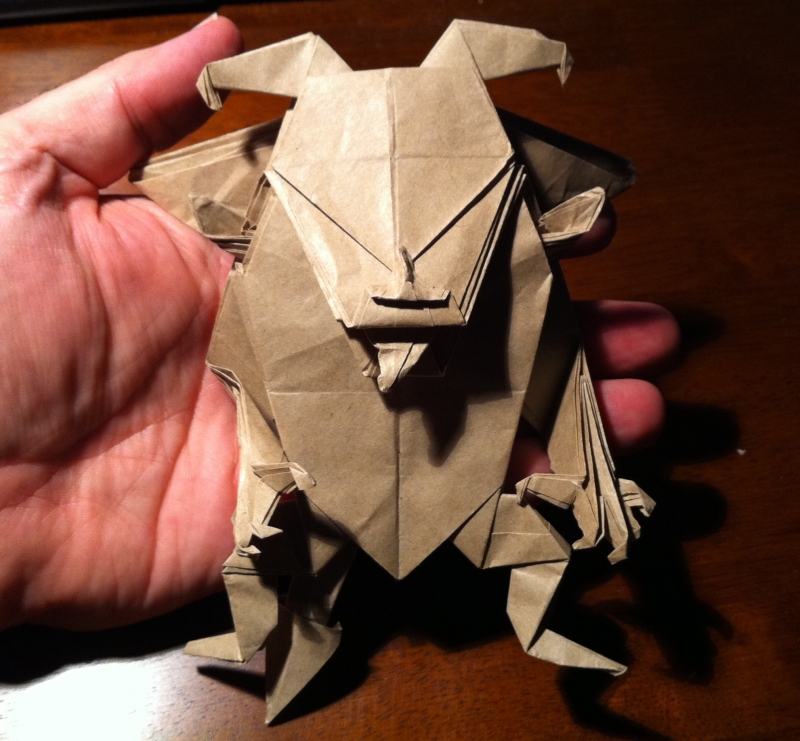 This fold achieved, it means I have only 15 models left in this challenge – bring it on.