wow, no I mean WOW! This is a design that, on paper at least, looked impossible. Piotr Pluta designed a way of paper torture (involving 4 lots of 8-way accordion sinking) to extract 6 limbs and 3 body segments typical of an insect – quite honestly I was convinced it could not be done.
…so I cheated and gave parts of it a practice try first – sure I screwed it up (on what are unreasonable first-fold rules) but I learnt something about the successful fold. That said, I am mightily pleased with this one: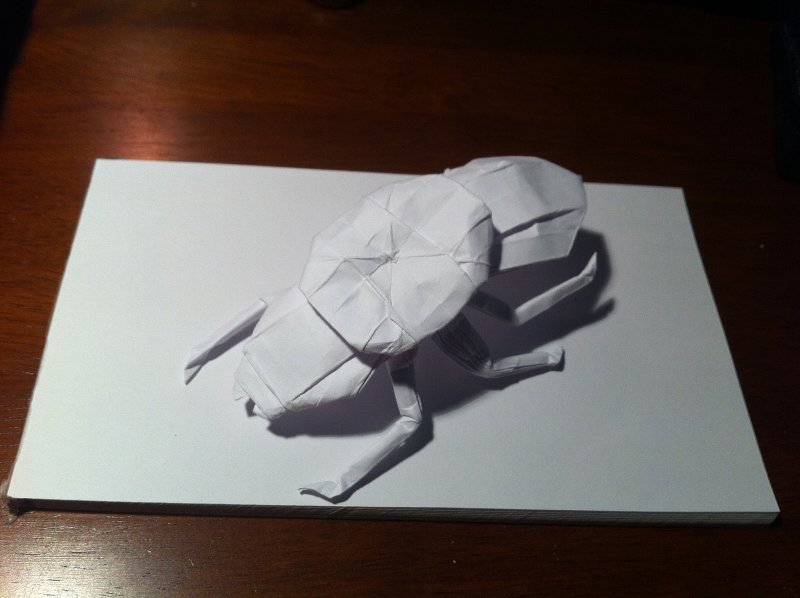 Photocopy paper does not withstand being bent so much – at the centre of the thorax (middle body segment) you can see the square's centre point – a much creased and slightly frayed hole forming from bend fatigue, otherwise it held up remarkably well to a very difficult fold.
You can see the degree to which the paper has been massaged and tucked away to take an A4-cut square and as if my magic make all the requisite parts of the ant, right down to the mandibles and the puffed out abdomen.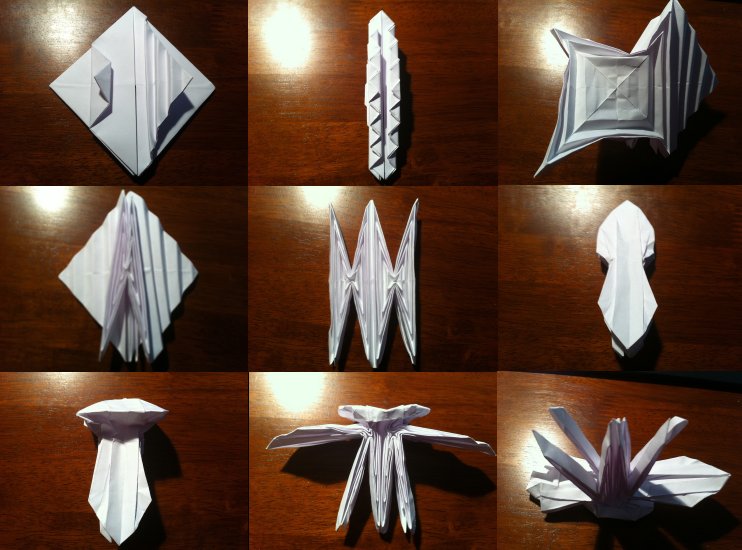 You might like to have a go at this – it is not a beginners fold (and indeed there are aspects of it that I have still to master), but the design is ingenious and worth the time it takes to complete :  ant_diagram