I had a need, my brain was fried but I had to keep busy sooo…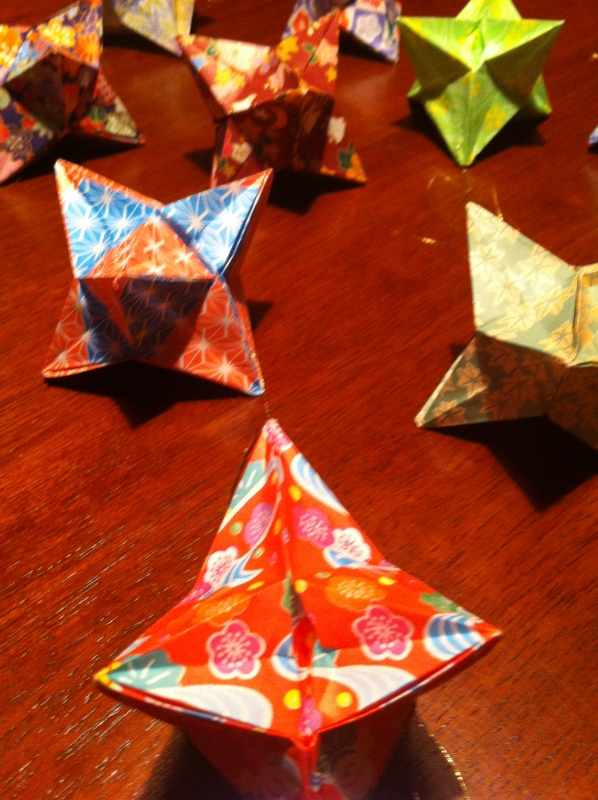 I was given some lovely Yuzen squares (15cm) and, because the papers well all different, so colourful I decided to try to fold, from memory the Jackstone – unsure if my fat clumsy fingers could manage the fold so tiny.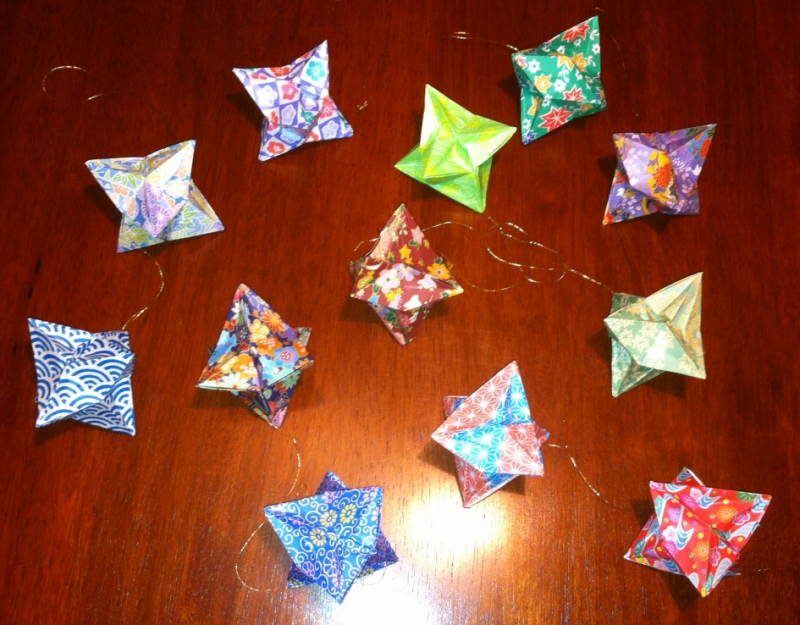 I managed a dozen of them before the cramps and RSI flared up again. The resultant 6 pointed stars are so lovely, I threaded them on gold thread and gifted them to friends to put on their christmas tree (I do hope they like them).
When my hands settle down I might make some more – mind you it helps to have good paper.