So, last week's fold became obvious, I gave LOTS of clues and many guessed not only what the model was but also the designer and the book it features in – nice work.
On a different tack this week, I present the first clue in WTF#2: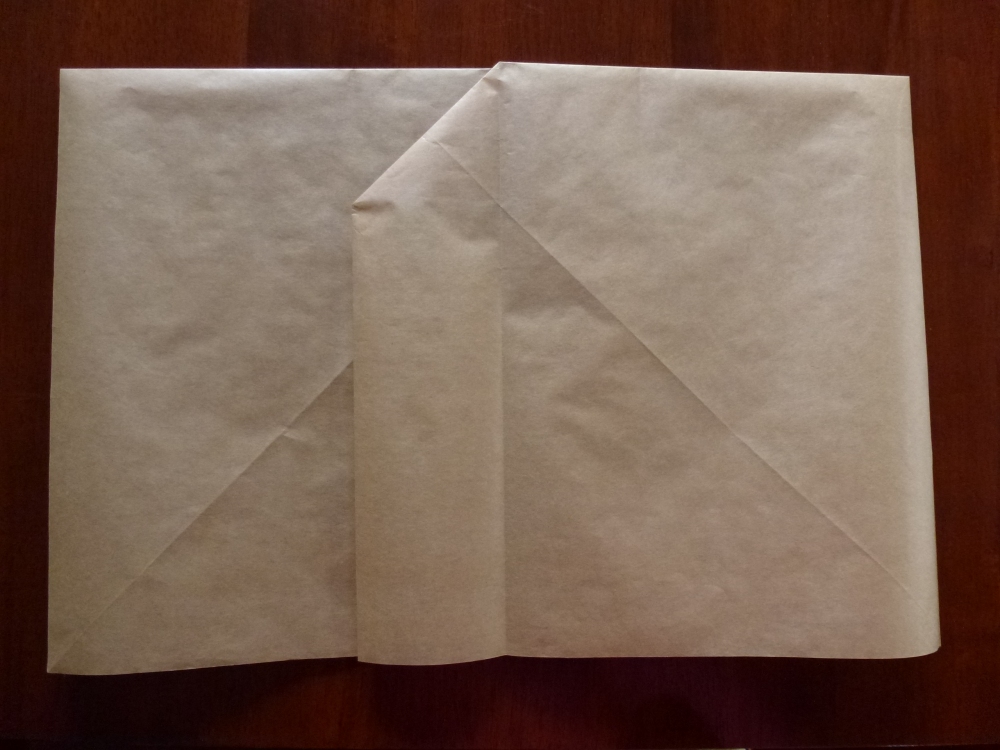 Take guesses as to what this will become (assuming I can achieve the model and it does not end up a scrunched up mess in the bin).
Depending on how it turns out, you can win either this actual model or a refold of it (the refold will be tidier I suspect).
Thinking caps on, suggest away (and expect less clues this time)
After Step 25, the model looks like this: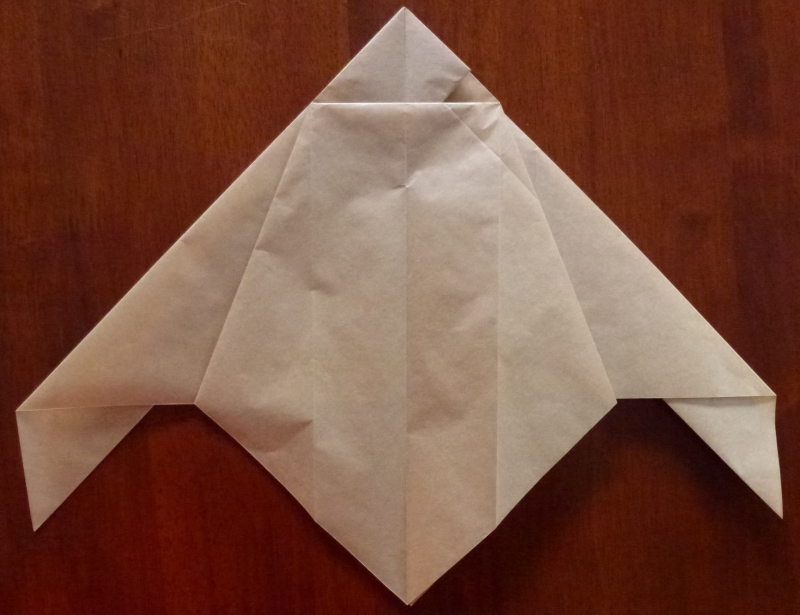 And a little later, it looks like this: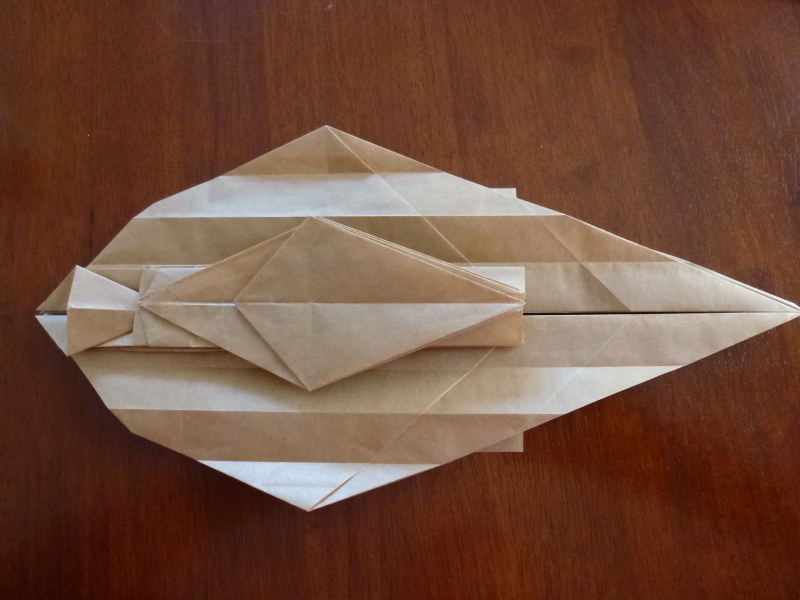 After a LOT of open/close sinks, it looks like this: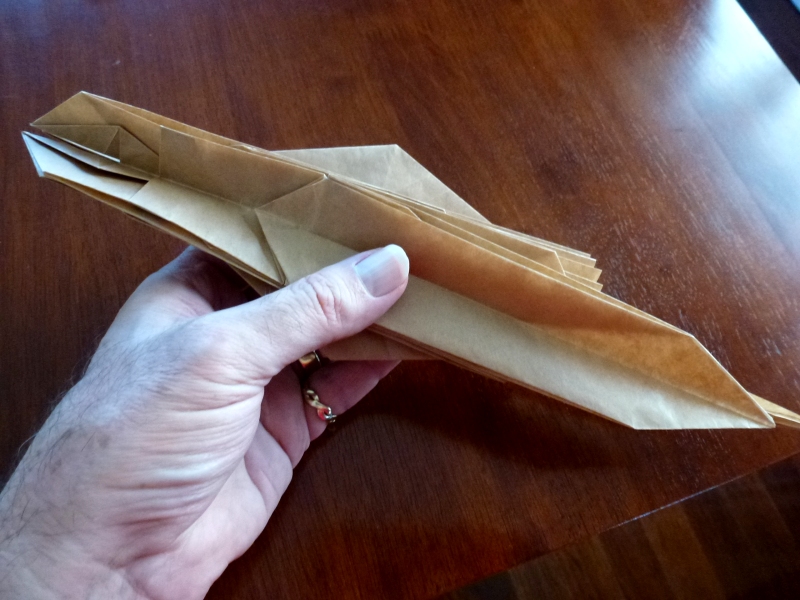 And with some nifty wrangling, it looks like this: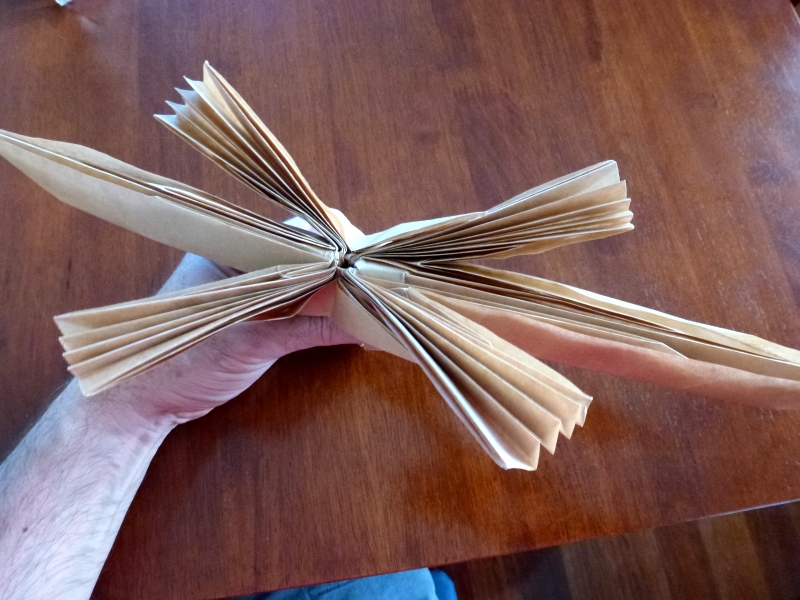 Follow that up with some shaping and modelling and you have this: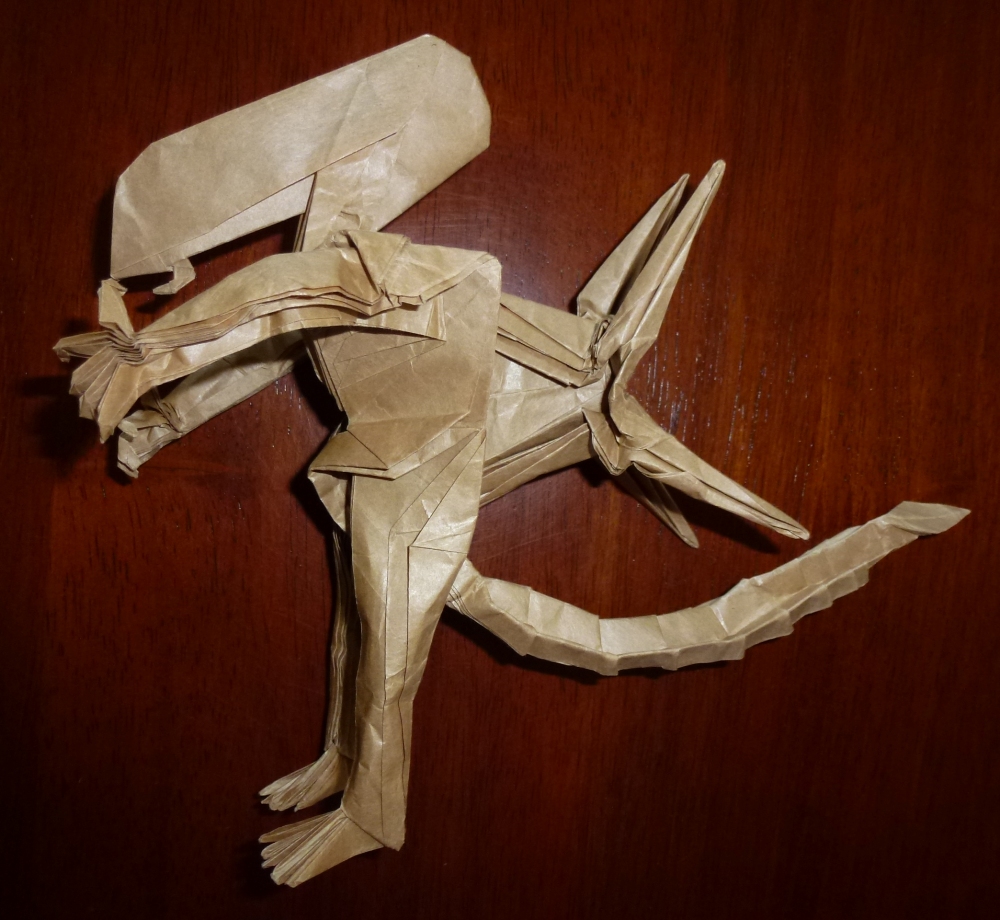 A critter only a mother could love – a Xenomorph that is fairly faithful to the HR Geiger original – Alien, designed by Kade Chan and wrangled to it's final shape by me.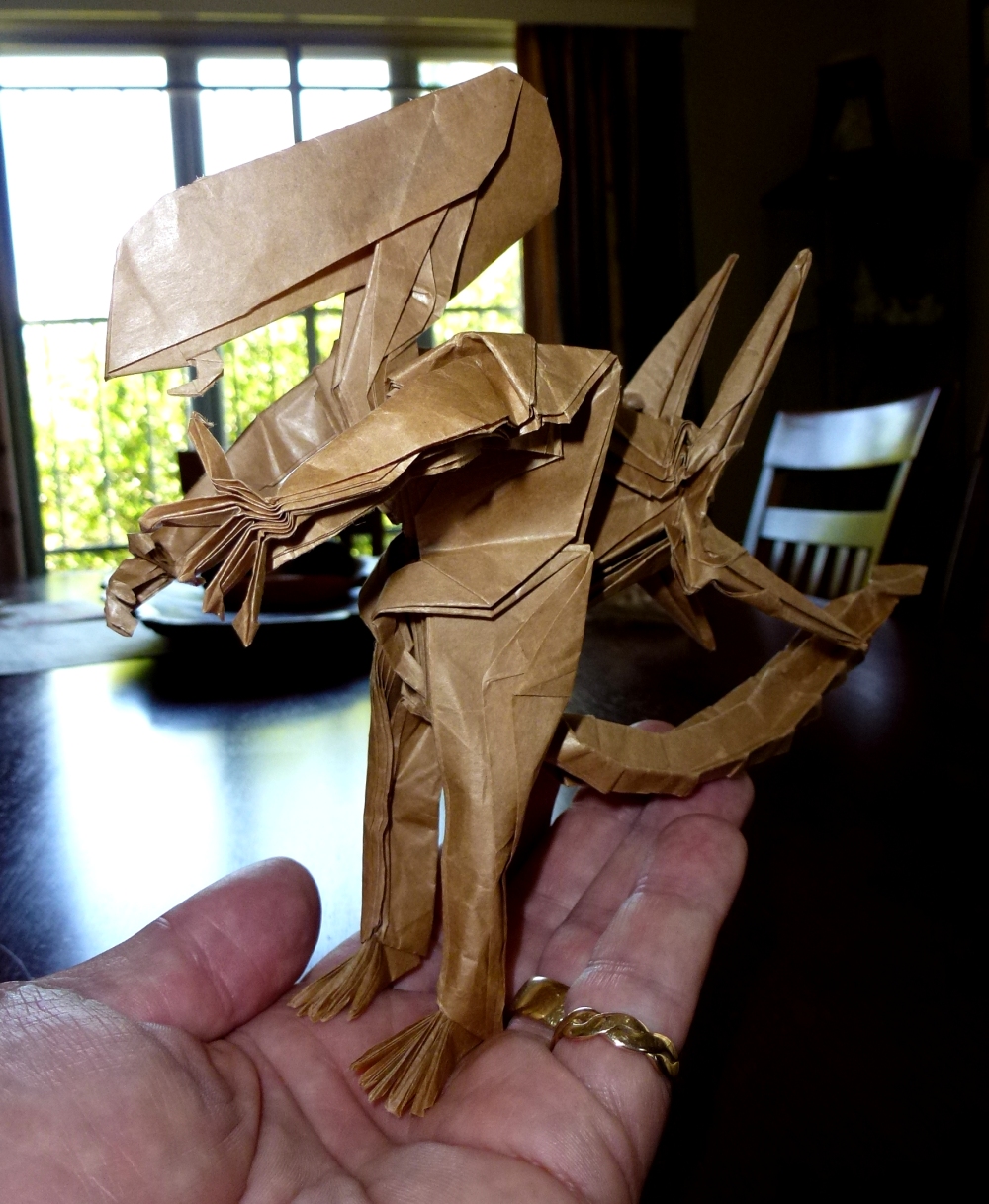 I have yet to apply MC to stabilise and pose this chap, but already I like him a lot – the paper is so very thick in many places (my prototype fold actually disintegrated in my hands as I was folding it – litho paper fell apart at important creases) – I had to get creative with the shaping as, although the video instructions are great at getting the base, the modelling and shaping is not covered well at all.