Ok boys, girls and small green aliens from alpha centauri, I present to you clues for this week's WTF (What's That Fold?) also model #434
I start with an enormous square (using a square cut from an a1 ish sheet of litho, no idea if it should be nice side up or down so I just guessed. Using the ourPAD as the repository of instructions and not yet known if I will need anything from my origami toolbox: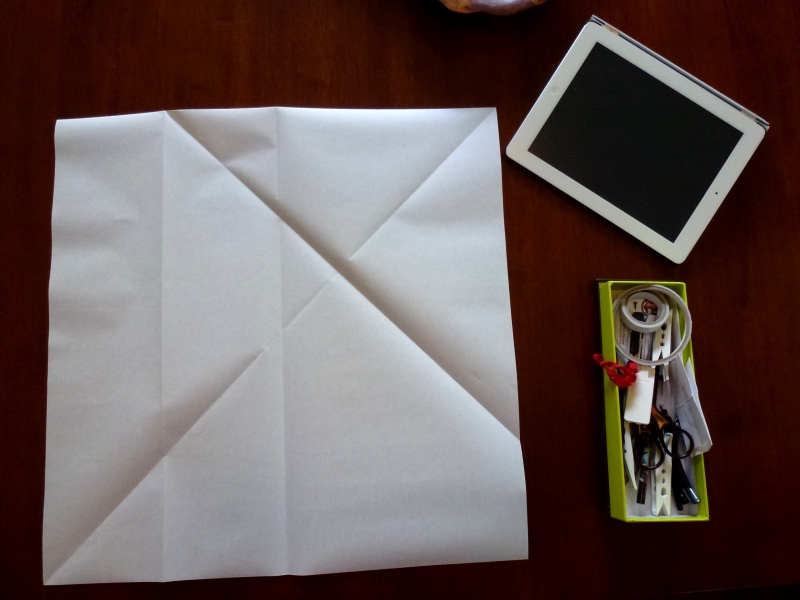 The square is collapsed into a sort of preliminary base like so: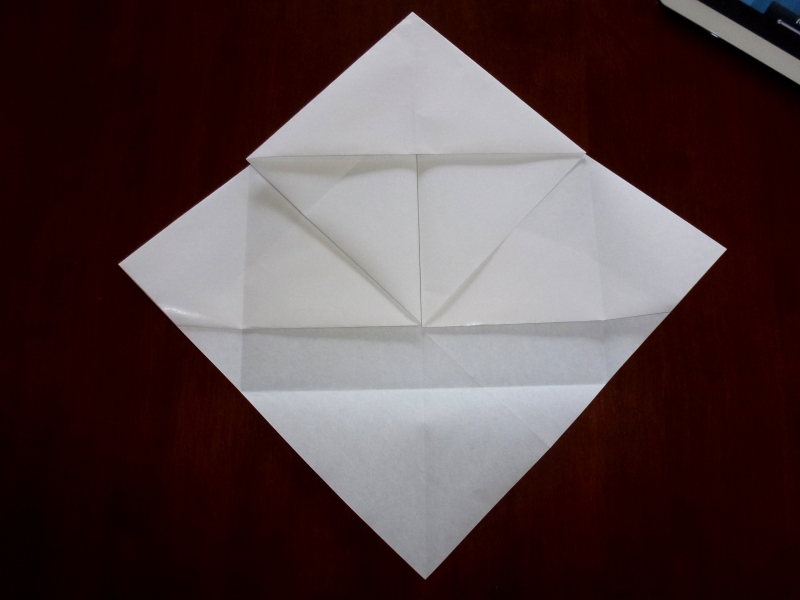 After a squash, I then "petal" fold the top but like so: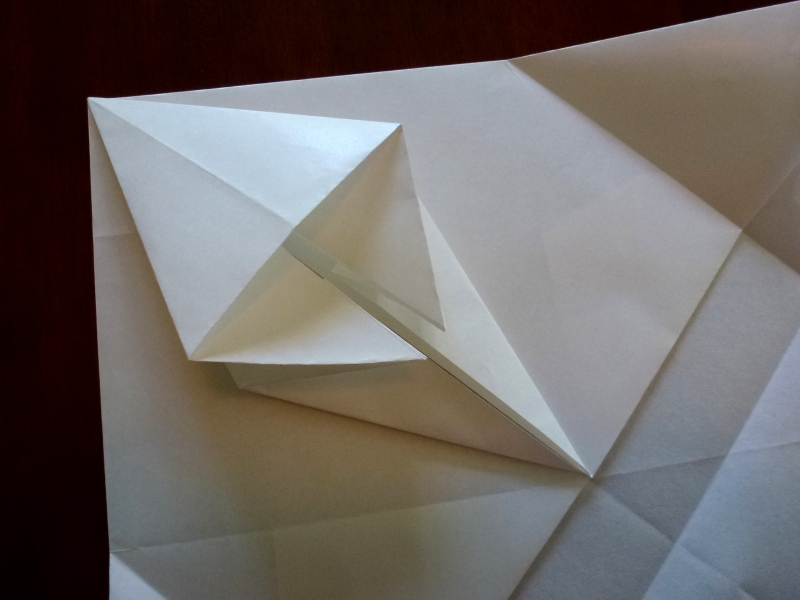 After some twisting, squashing and swivelling, you get this: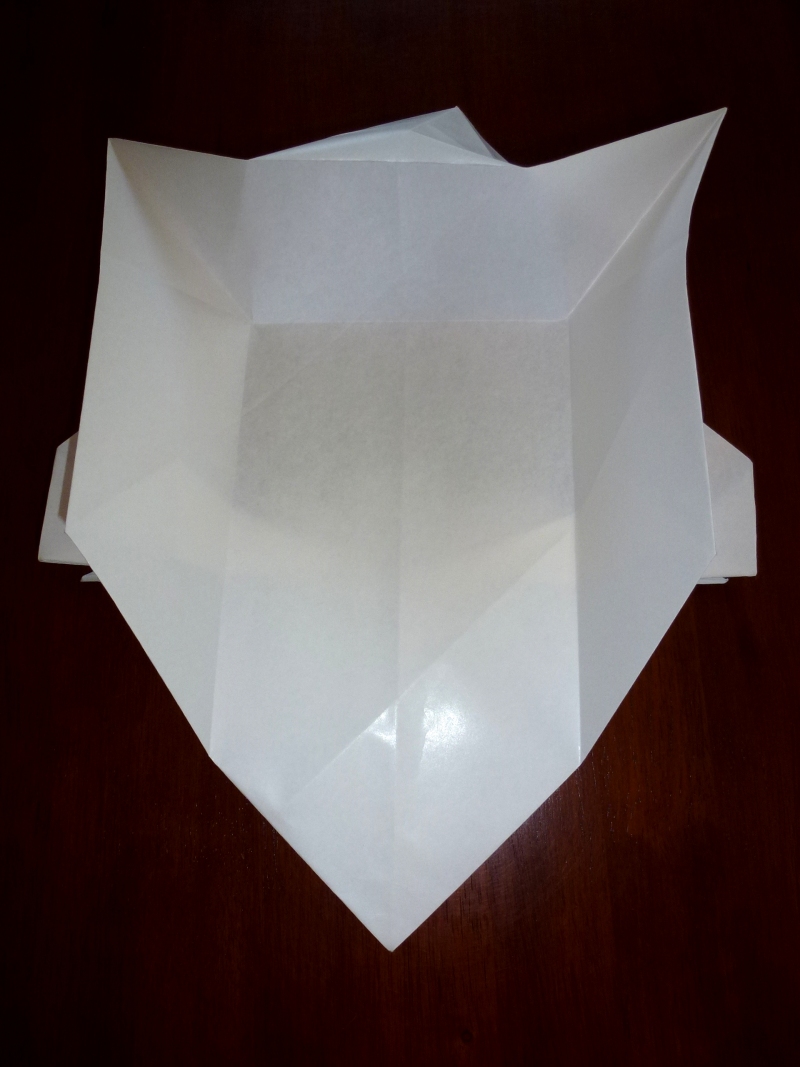 After a little more wrangling, it looks like this: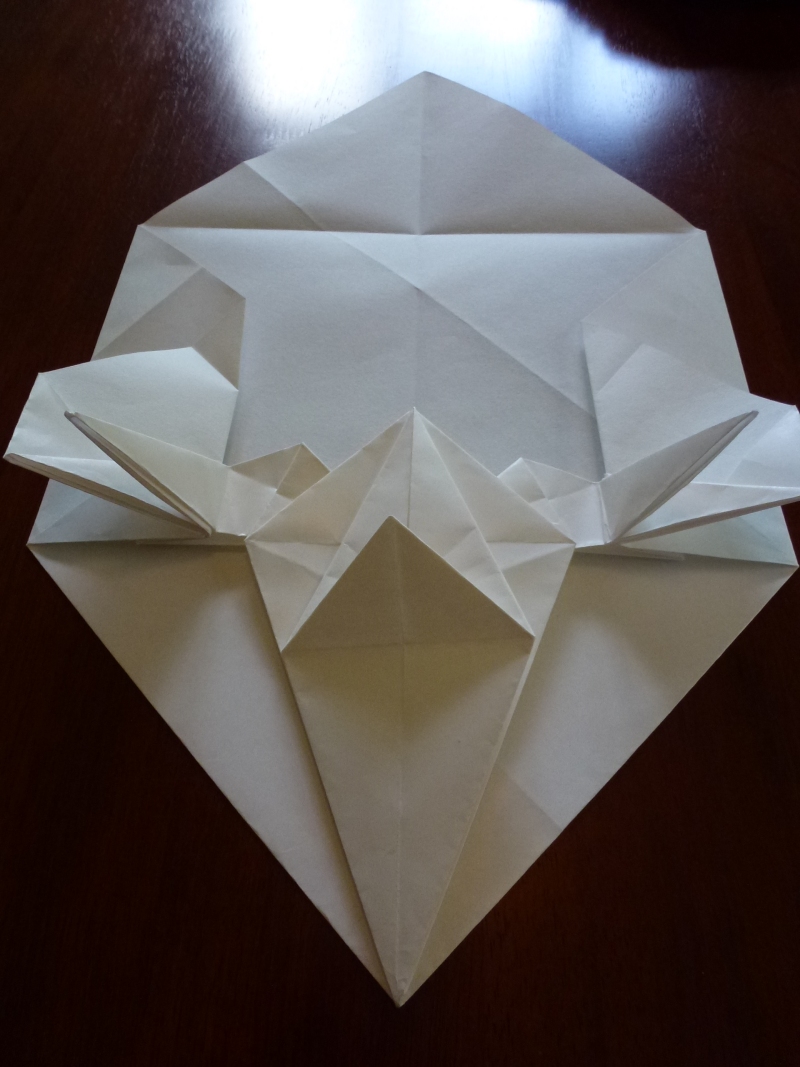 Which, with some wrangling layers inside becomes this: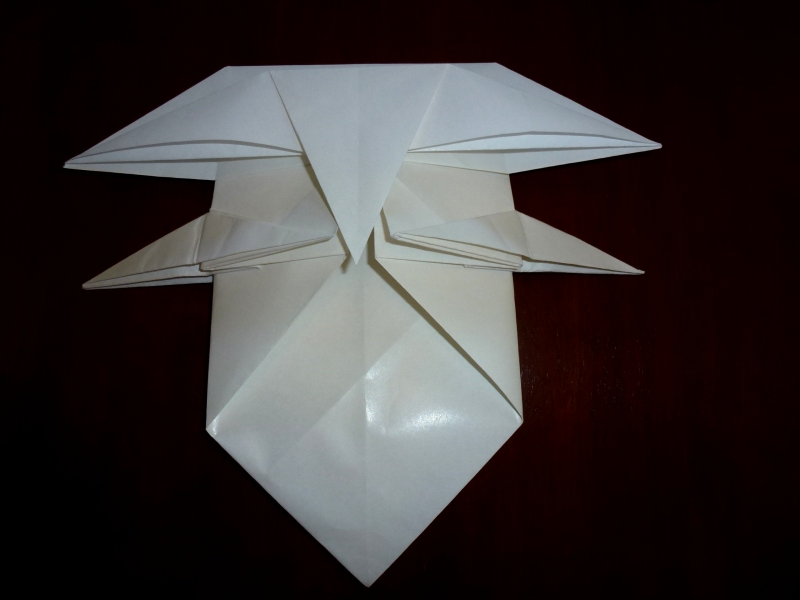 Folded in half it looks like this: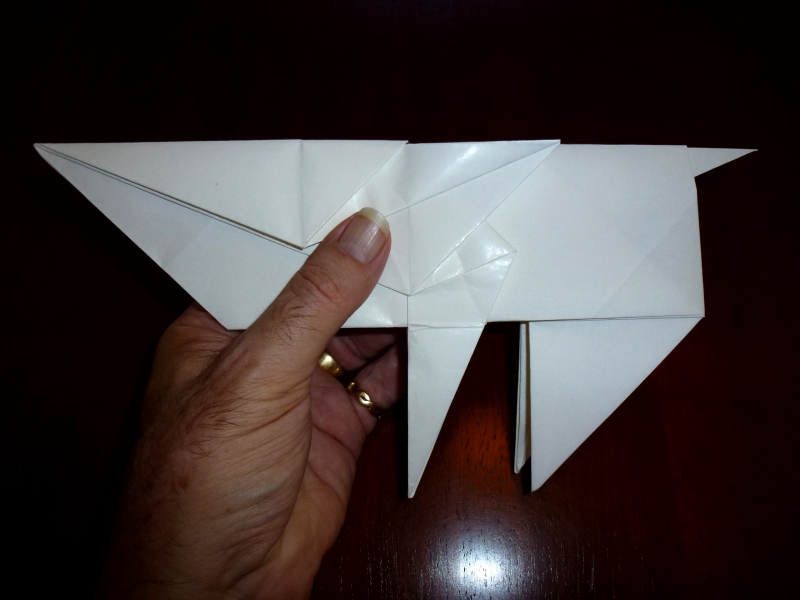 And with a little shaping, ends up looking like this: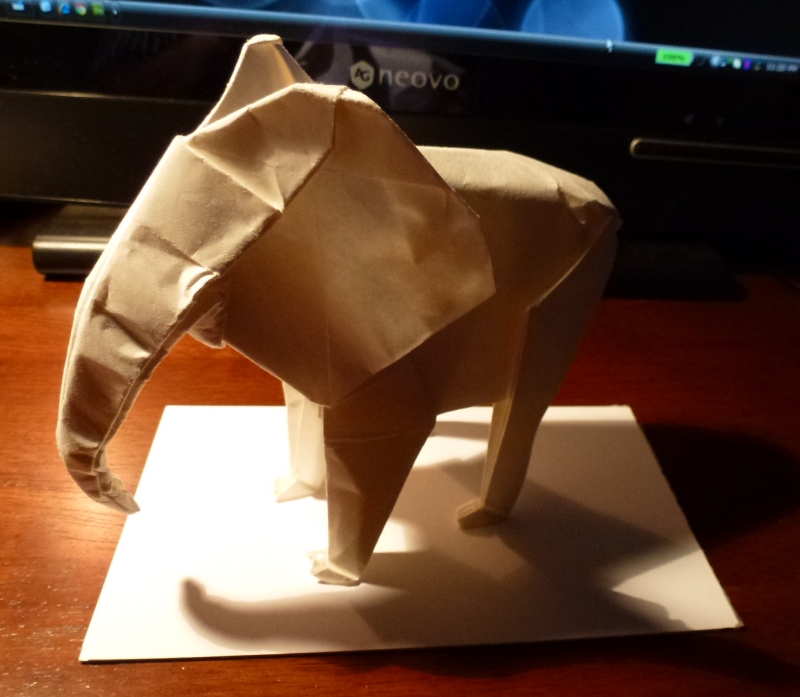 Congratulations Libbie on successfully guessing it is in fact an Elephant, designed by Sipho Mabona – very elephantine indeed
Any guesses? The successful guesser gets the model (if they want it, and are willing to help with postage if necessary), and kudos for being fold-aware.
Put your thinking caps on and hop to it … will close this weekend!