The link between a boy and his pet is a special one, even if the pet is a hermit crab named "Smee"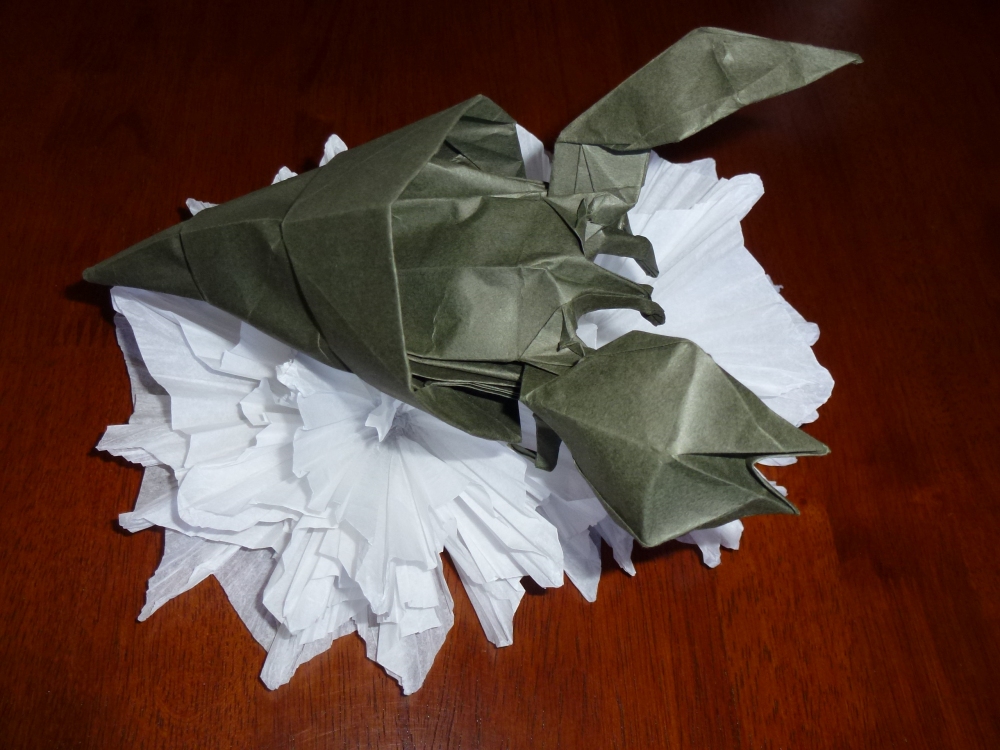 When I heard Sam had suffered the loss of Smee I remembered the pets I had also said goodbye to, tough gig indeed.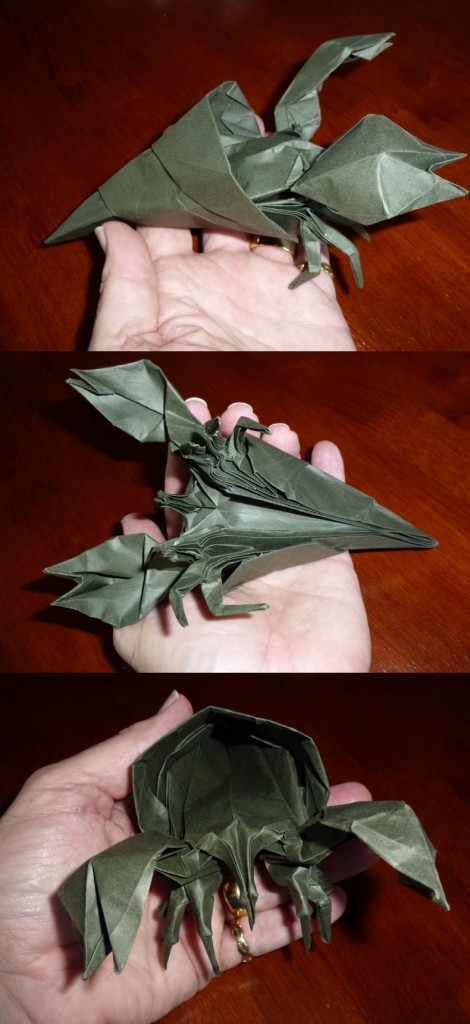 I remembered I had folded, as part of the 365 project, a hermit crab – never quite mastering the fold so was determined to re-attempt it (with a few more years skill under my belt)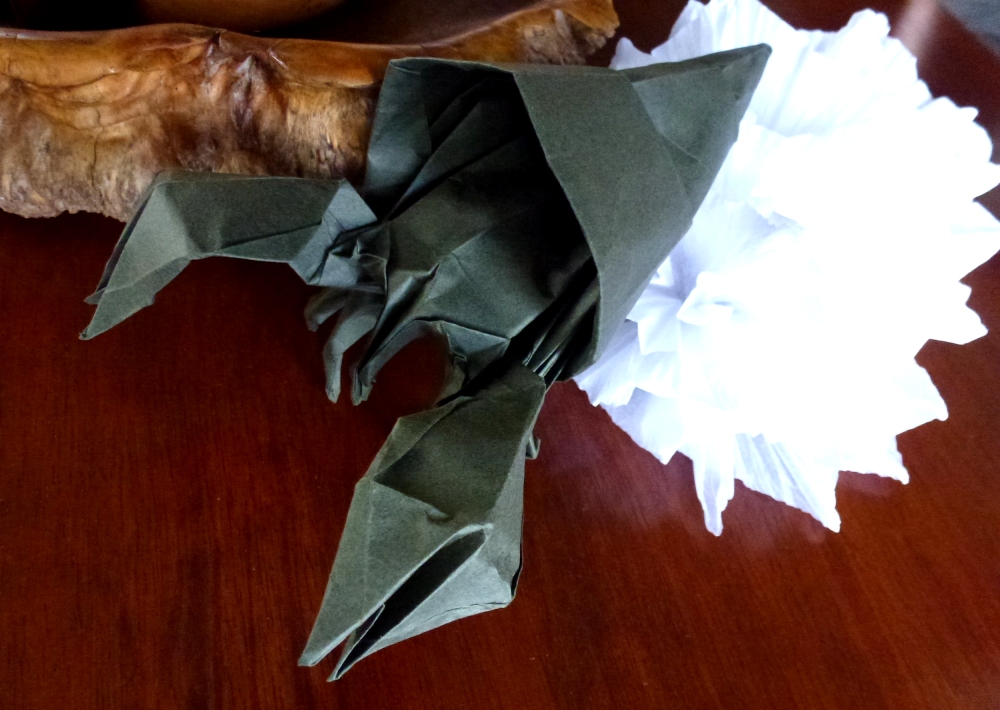 The result is a gift, I hope it reminds Sam of Smee in a good way.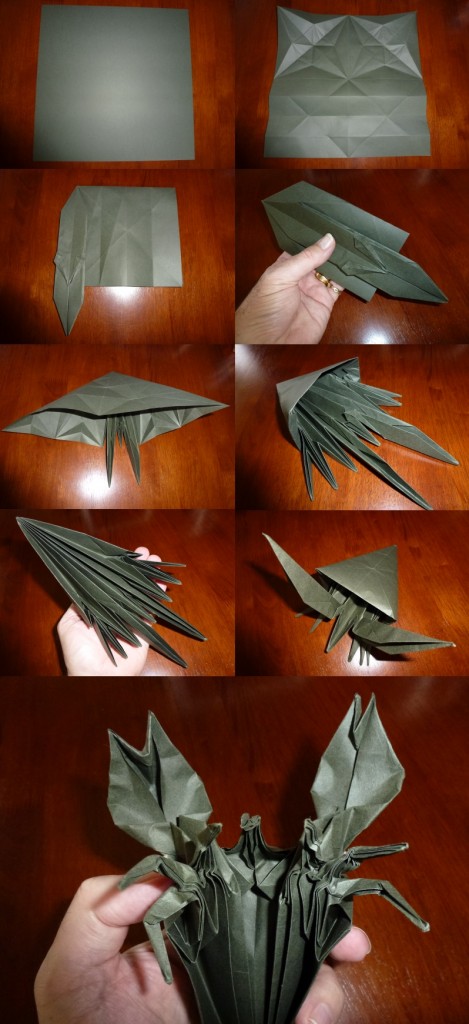 Made from a deep olive sheet of Tant (a little too thick for the job), the end result is rigid, posable, fairly crabby and has a nice shell with a spiral on it. I had forgotten the hideous "unfold half of it and turn it inside out" step, and the approximate landmarks necessary to tease the extra legs from the edge of the sheet that leads to the shell lip. Quite happy with the result none the less.