My heuristic is that we do not get mail on Fridays – not sure it is always true but mostly. Last Friday I therefore did not check the mailbox. Sunday I discovered my Tanteidan had been delivered on Friday and I had left it for nearly 2 days before opening it.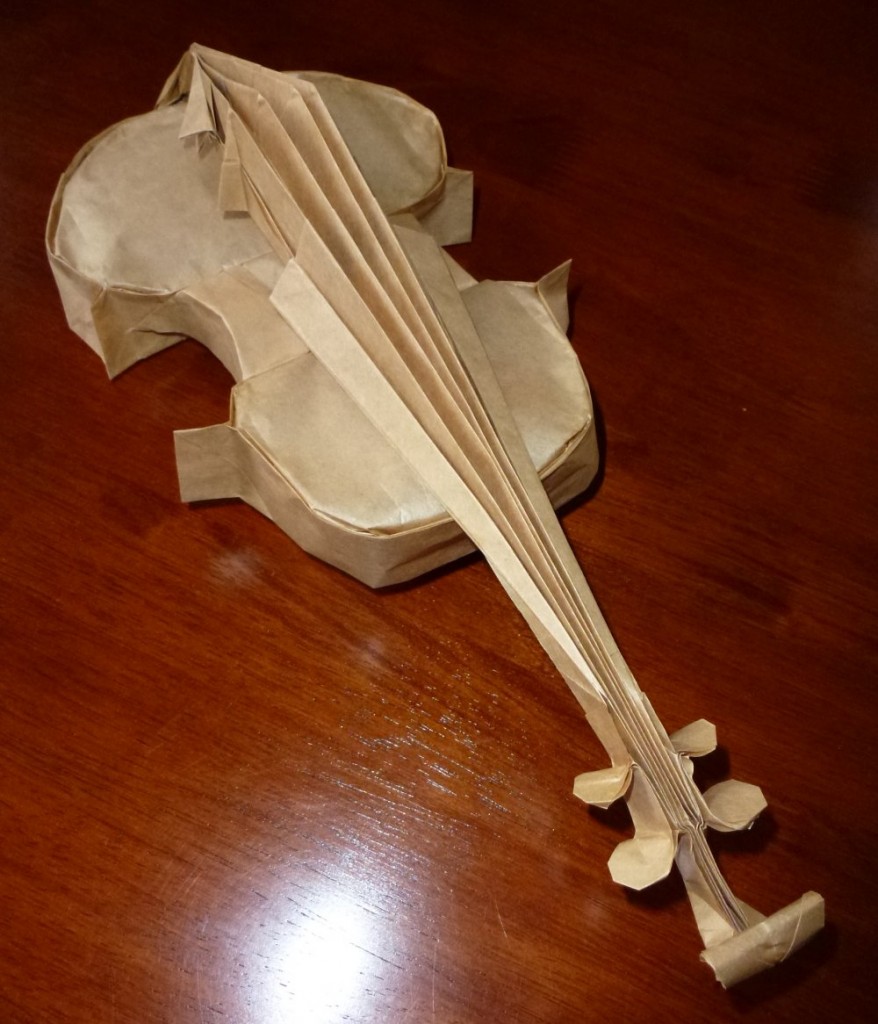 On the cover, Gen Hagiwara's violin – a sublime fold that I have seen many fellow paper-benders succeed at folding and I was determined to give it a bash.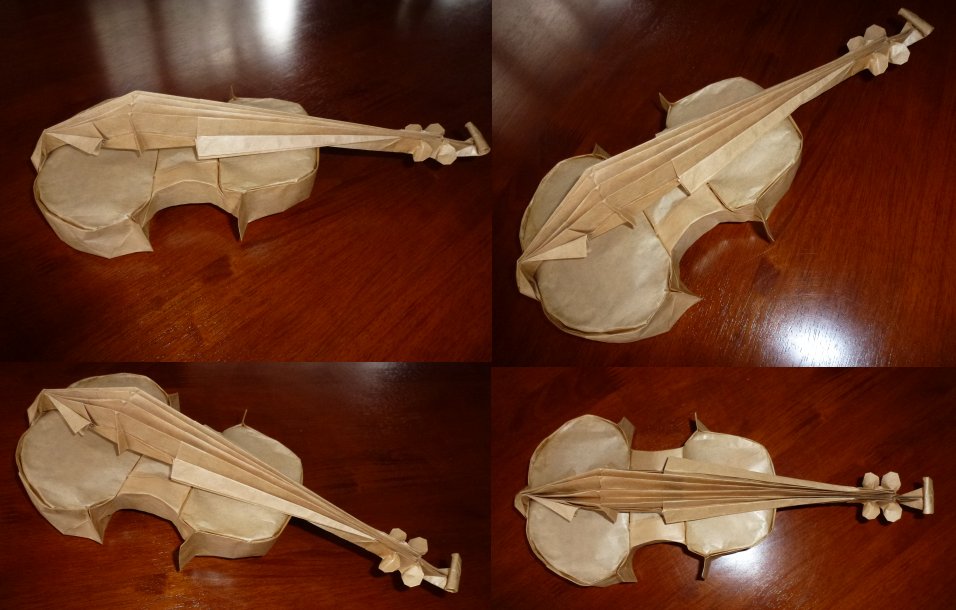 Unconventionally, you start with a rectangle (4×1) and through some exhausting pre-creasing, you lay out the shape of the front plate, creating pleats that will later become the traditional shape, this leaves you with a long bit of unfolded paper.

The long bit gets collapsed down, end box-pleated to form the saddle, bridge, fingerboard and via a clever colour-change (the model is designed for duo paper – body and strings on opposite sides of the sheet) the strings leading up to the scroll and pegs. Implicit in the instructions is the application of glue to keep the long "wraparound" part attached to the body.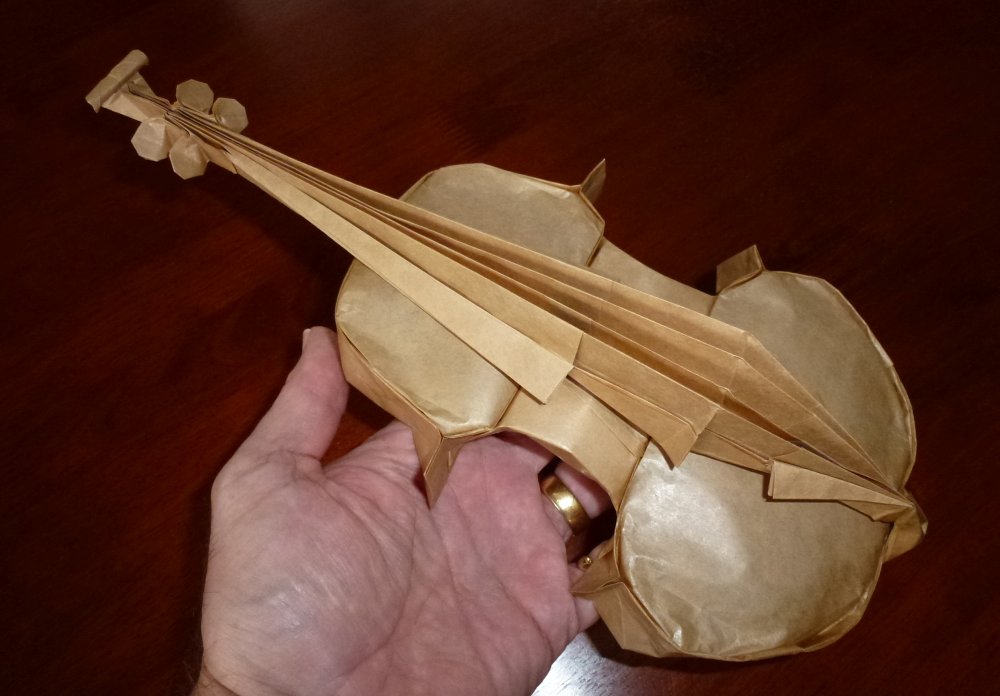 I use a little MC to tidy the shape but I am delighted to say that even with bog-standard thin Kraft paper, the model was undeniably a violin before I give it a little assistance with the MC. In reality all I actually needed MC for was to close some gaping seams and tidy tucked edges, stiffening those areas that are single layer paper and very flimsy. As a first fold of this model, I like it a lot.