A mate, Tim, knew of my paper bending tendencies. He is also a Bank Manager and so he came across a rareish paper Australian $20 note: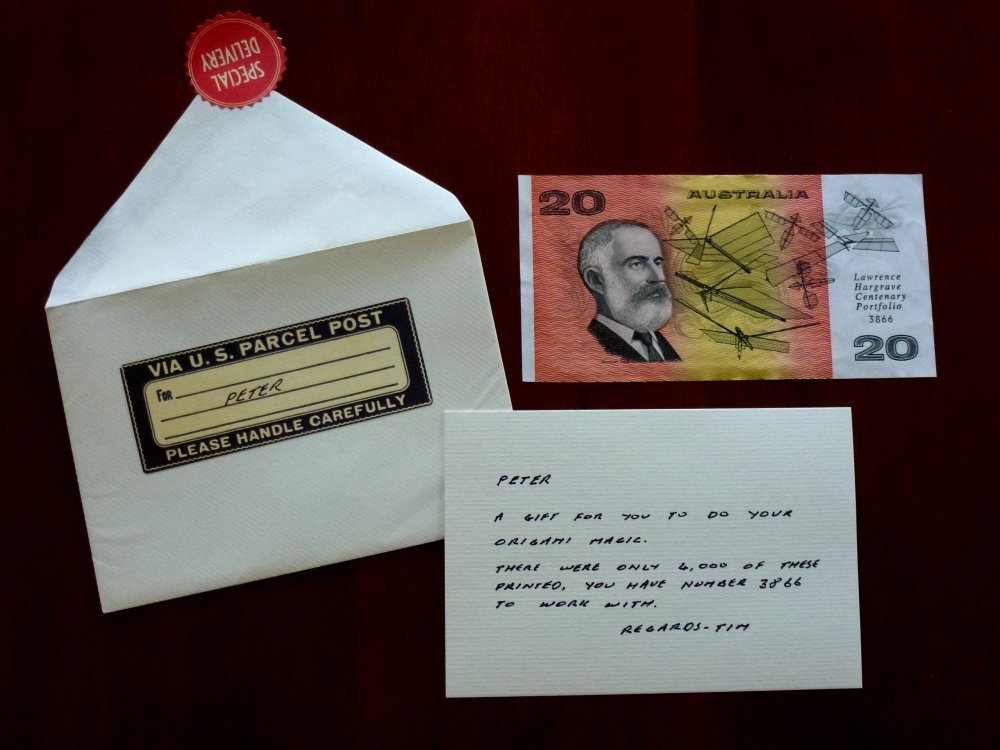 Once upon a time, boys and girls, Australian currency was made of paper, not shiny brittle plastic as it is now.
Much to my surprise, a letter arrived addressed to me, containing a lovely crisp $20 note – limited edition and precious, along with the instructions to make something out of it.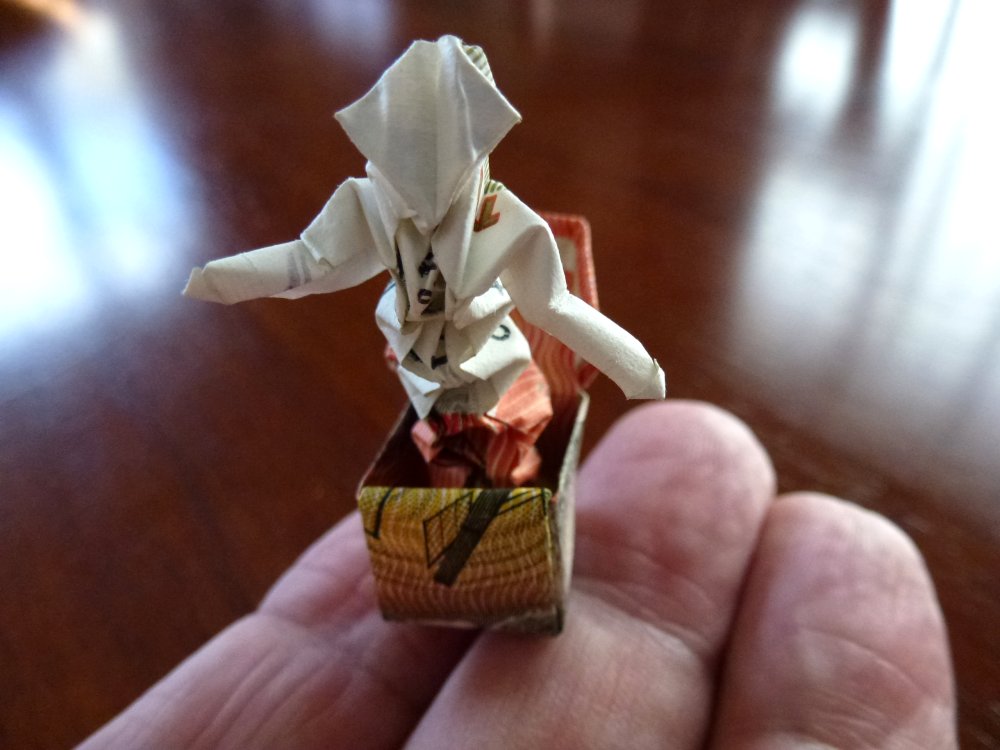 I have agonised about this – creasing a rare thing is fraught with guilt and I am sure currency collectors would be horrified, but it came with challenges – most "dollargami" is geared towards American "greenbacks" which are not 2×1 – the $20 note is oddly a 2×1 rectangle, meaning conventional dollargami landmarks are in the wrong place.

I have loved folding Max Hulme's "Jack in the Box", which by a wonderful coincidence, requires a 2×1 rectangle. Unsure I could achieve one so small, I carefully creased, using bruised fingers and tweezers, and made this jewel of a piece.
I decided the "jack" should be white – using the white/green striped end, making the box mustard and the box interior a lovely deep orange colour – the note colourations worked well enhancing the mind-buggering model.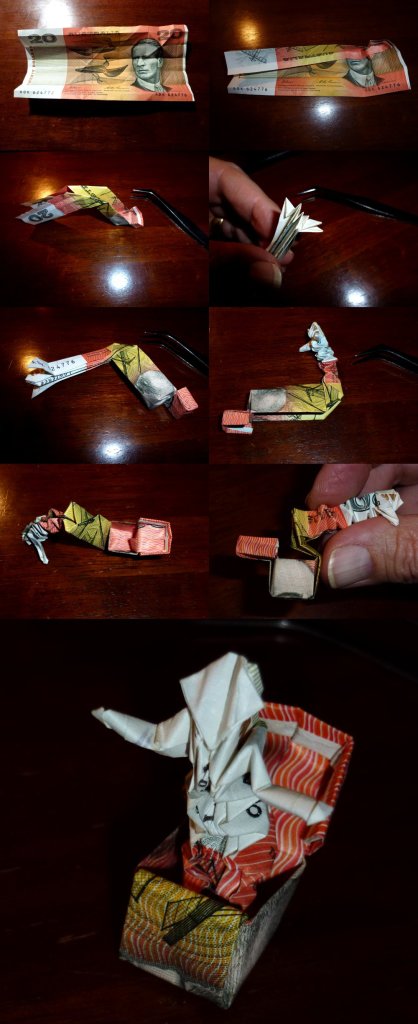 It was a lovely surprise – thank you Tim. I hope returning the note in this form is a suitable surprise for gifting me the opportunity.