A dear friend (*waves to Caff) holidayed in Europe, visited Florence and found some amazing block-printed handmade paper, popped it in a post pack tube and mailed it to me.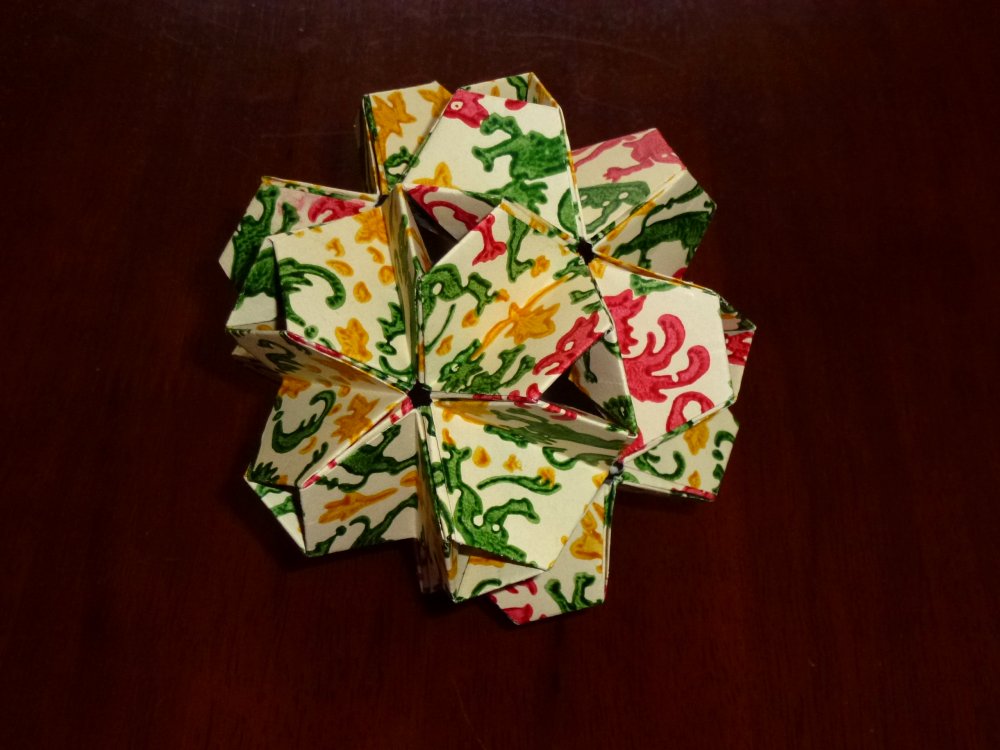 To be honest, I have struggled to use this paper because it seemed a such a terrible shame to cut it. Lovely irregularities, vibrant colours and relatively heavy cardstock suggested that a kusudama might be the solution.
Thumbing through Tomoko Fuse's book "Multidimensional Transformations, Unit Origami", I came across a unit called "little turtle" that I had not tried. I think they got the name because, as part of the folding process of the unit you make a shape similar to the "turtle base" I have used for other models.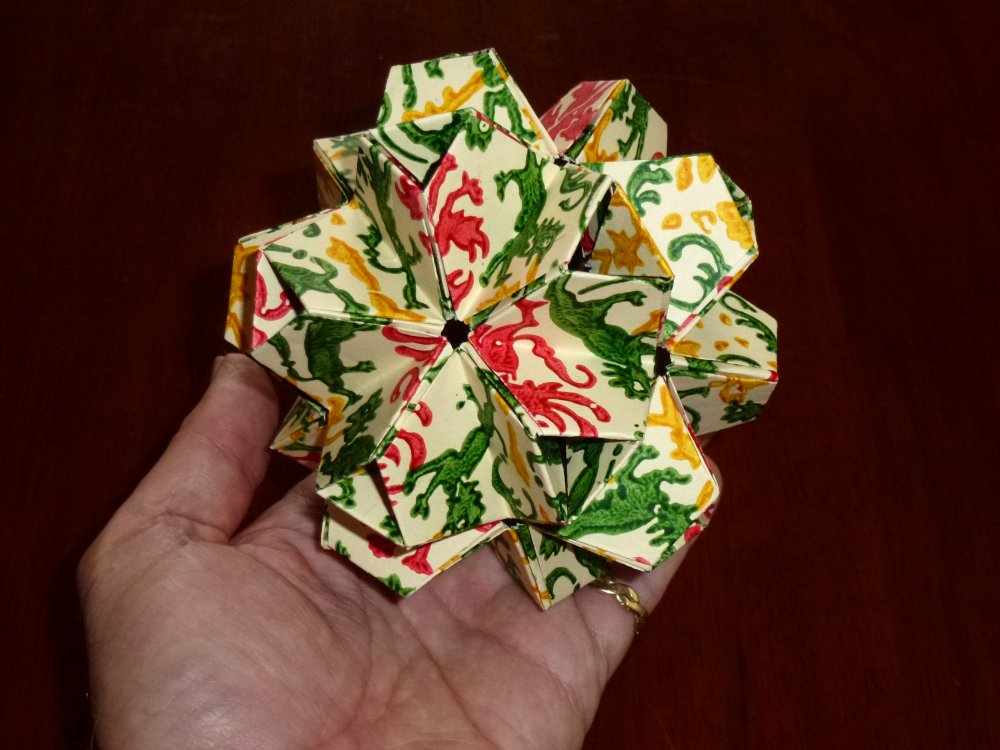 Units go together in 3s to make a point, and then clusters of 5 points to make a lovely stellated icosahedron, requiring 30 units.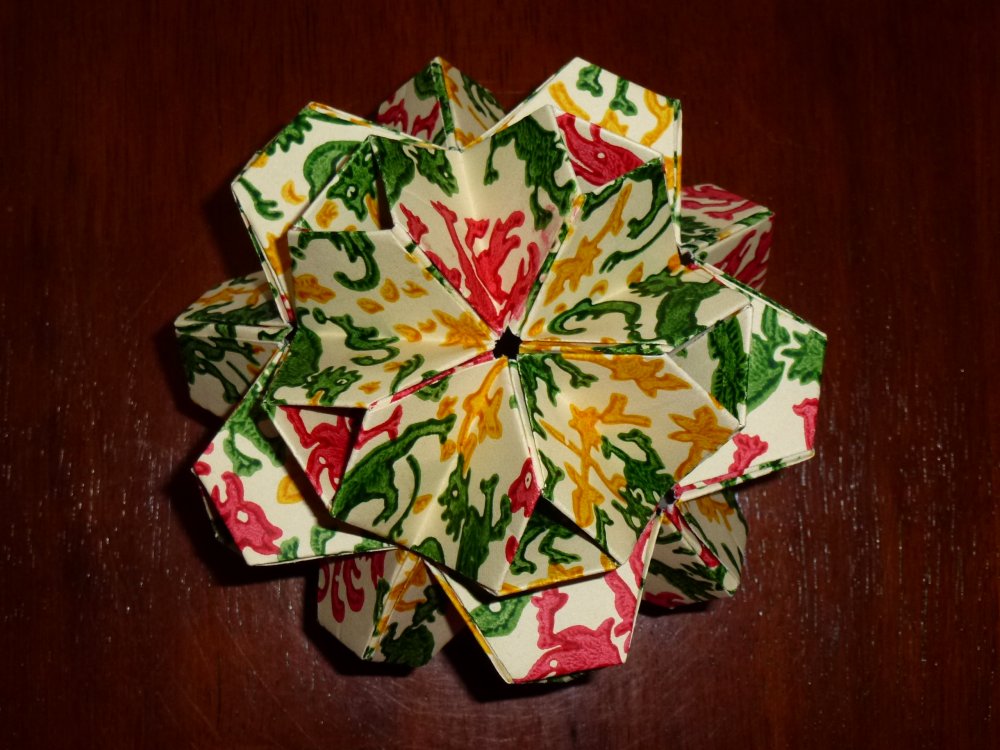 Using ruler and straight edge, I divided the sheet into 10cm squares, leaving me nearly no waste (which pleases me). I would have split on the yellow "squarish" boundaries if they lined up but because the paper is hand-printed the more or less completely failed to layout regular squares.
I then set about folding units – the paper takes folds fairly well although reverse corners tear if you are not careful as the paper is fairly coarse in texture. The paper is also very thick and so creates paper tension that assists in keeping the kusudama together. To avoid bruised finger tips, I set the creases with a bone folder. I also used a touch of PVA in each joint (shhh) just so it could survive being dropped.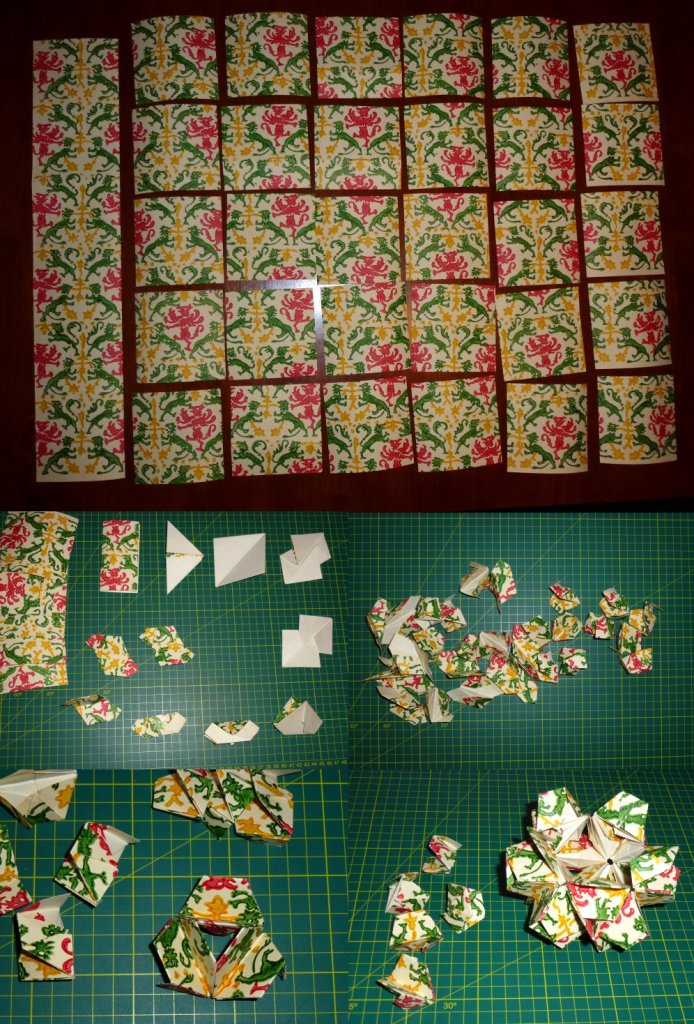 This is a gift, a sort of house-warming for Caff – I hope she likes it.