Over the holiday break I have taken up swimming laps again. The aim was to be a little bit fitter and a little less fatter – it is sort of working. Naturally I wanted to choose a model for my last day swimming that itself swam, and a turtle/tortoise (who knows what the difference is) seemed to fit the bill: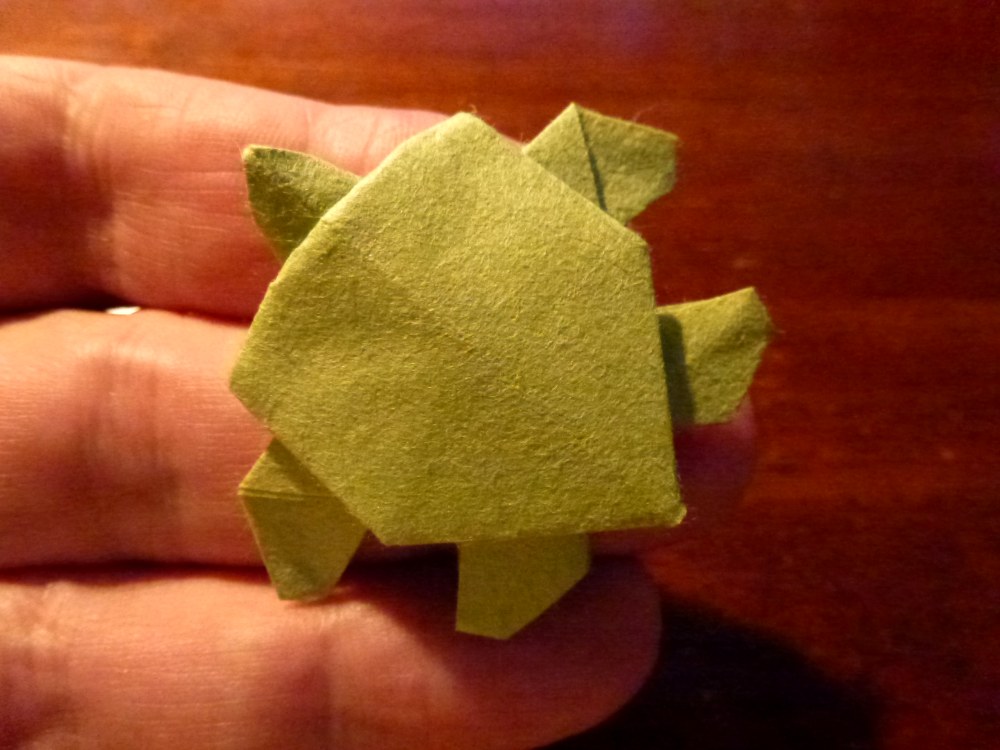 This lovely little model is deceptively simple. Using a surprisingly small number of folds, a lovely sea turtle emerges from a waterbomb base. This photo reminds us that the fate of all wildlife is in our hands. We dwarf the natural world based on our effect on it.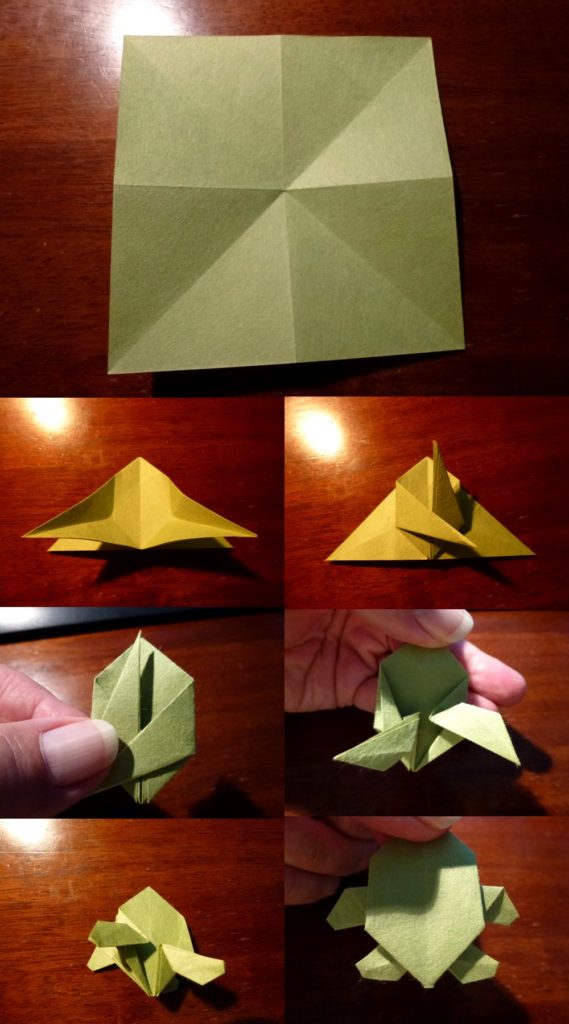 This is Dave Stephenson's Tiny Turtle, and I find myself folding them from paper scraps, postits and other small form factor pages – the proportions are fascinating and I am still mastering the head end but am happy with this, my first fold of the model.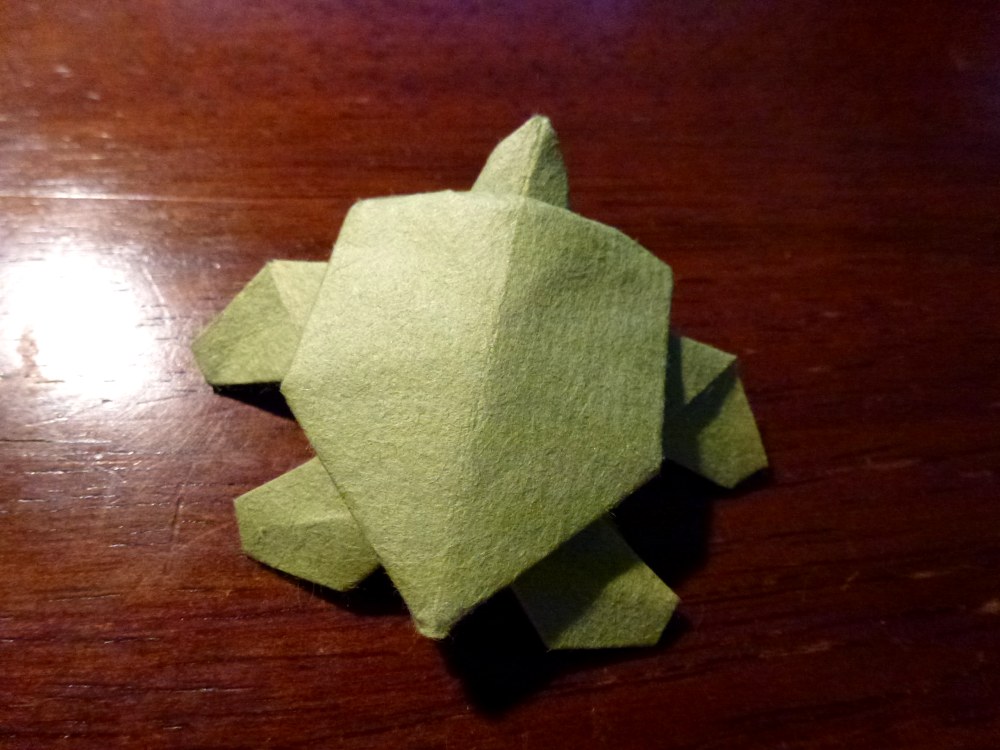 In case you have yet to notice, most of this 365 are folded from coloured paper. Last time around I did most of my folding from white paper (often copy paper, which in itself is an interesting limitation). We shall see how it goes. People who have never done a 365 have little idea how much work it is.