Chinese New Year seems more complicated then celebrating the end of a calendar year, my research suggests that today is Chinese New Years Eve: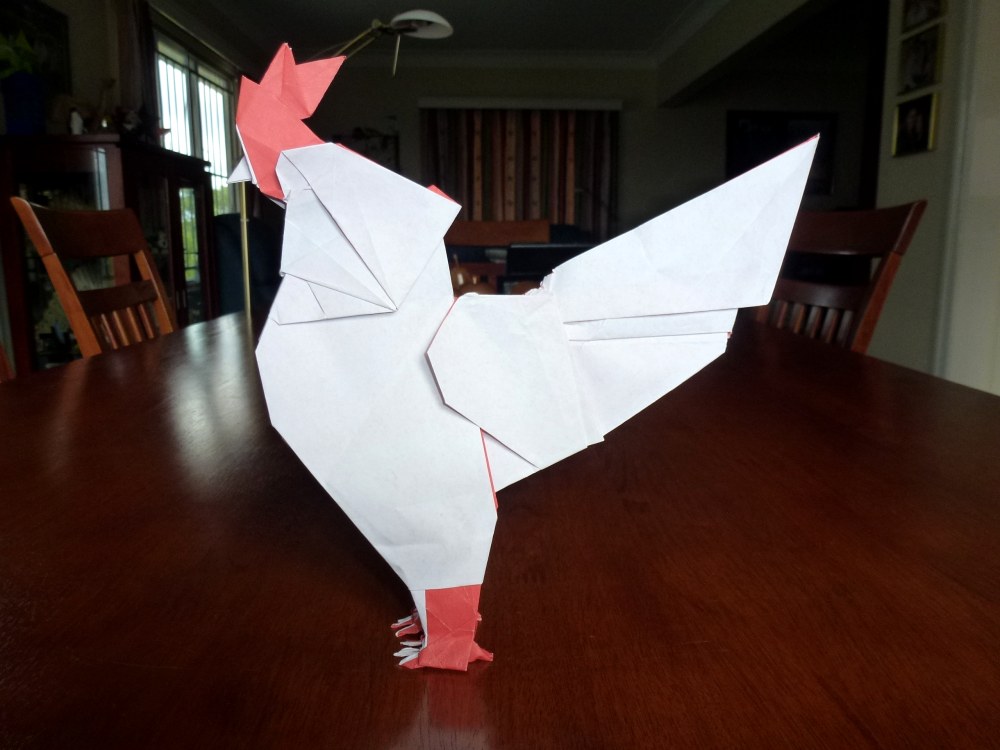 This year the symbol is a Rooster, well more correctly a fire rooster, and this is the first in a series of folds designed by Mi Wu that perfectly capture the mood of a proud cock.

Designed to be folded with bi-colour paper, you end up with a lovely white rooster with red comb and feet.
This was folded from 50cm Daiso paper, I am quite pleased with the result, which is almost life-size if you are talking bantams.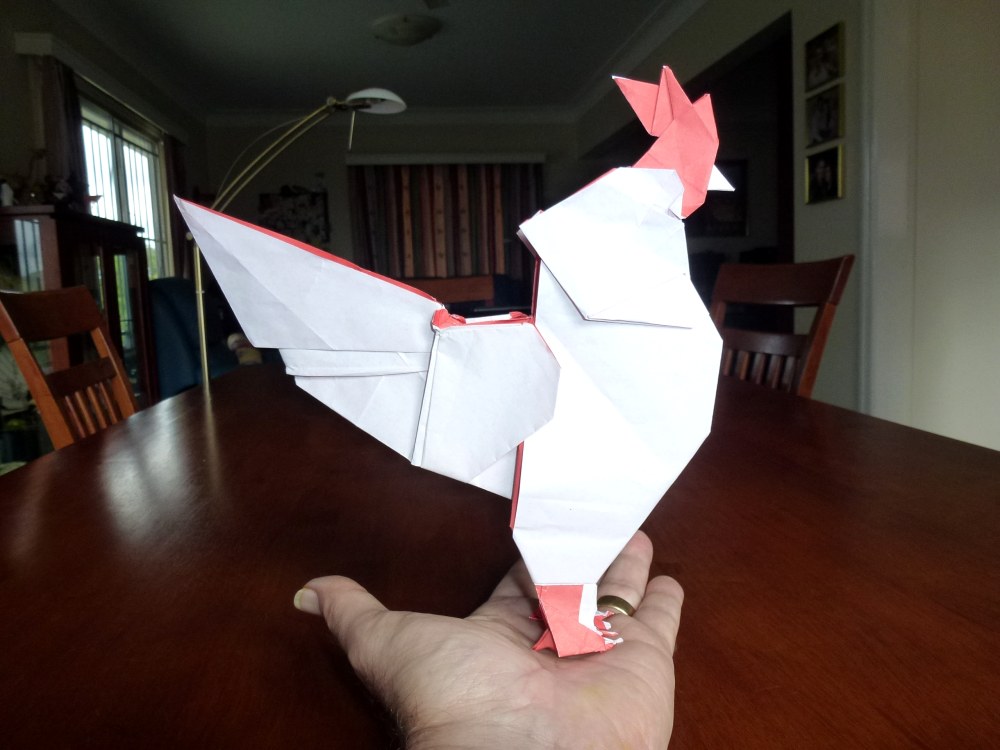 . I have a second rooster for tomorrow, both folded from the free eBook from the Origami Shop titled "Chinese New Year Origami 2017". A lovely book with some terrific models I will get around to folding.