The Chinese Zodiac is rich with myth and legend, most cultures are full to the brim with such fancy. Chinese New year is based around the Lunar cycles, as such seem oddly placed to us westerners: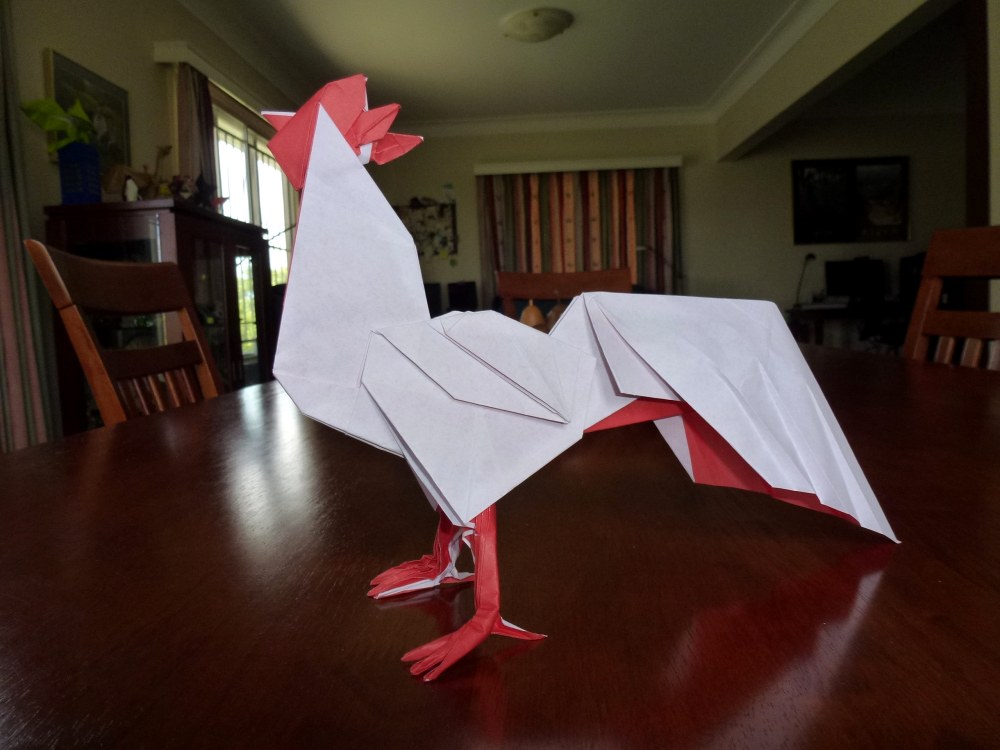 Moon cakes, yum cha, char sui hanging in a chinese butcher's window, the red of firecrackers, the noise and smoke of a dragon dance – all wonderful to be part of. Most cities have a "China town", in Brisbane it is a section of Fortitude Valley – these areas come alive at this time of year … mmmm, need some dim sum and a nice pot of jasmine tea.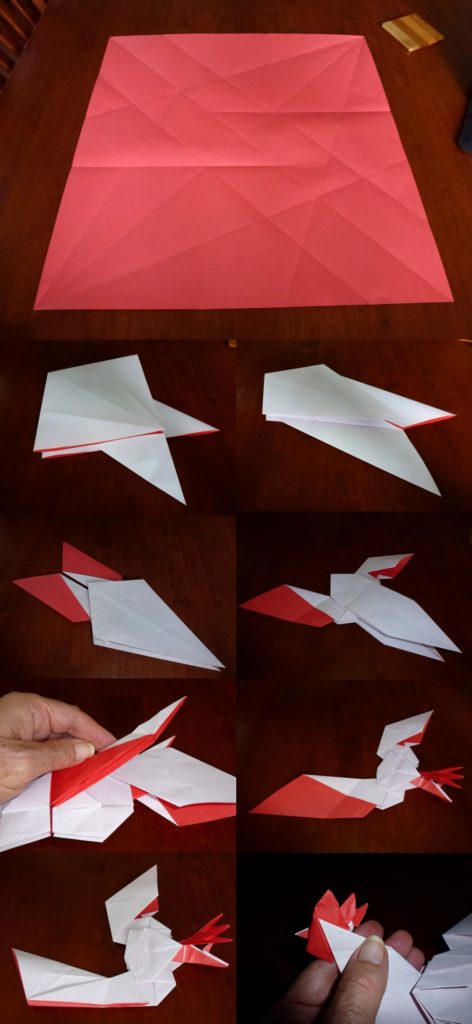 This is the second Rooster, designed by Mi Wu, from the book "Chinese New Year Origami" that was a free eBook given away from the Origami Shop. There are many lovely models, I shall be revisiting that book in this 365 journey – it is rare that so many of the models in a book appeal to me, and the bonus of it being free is indeed a lovely gift.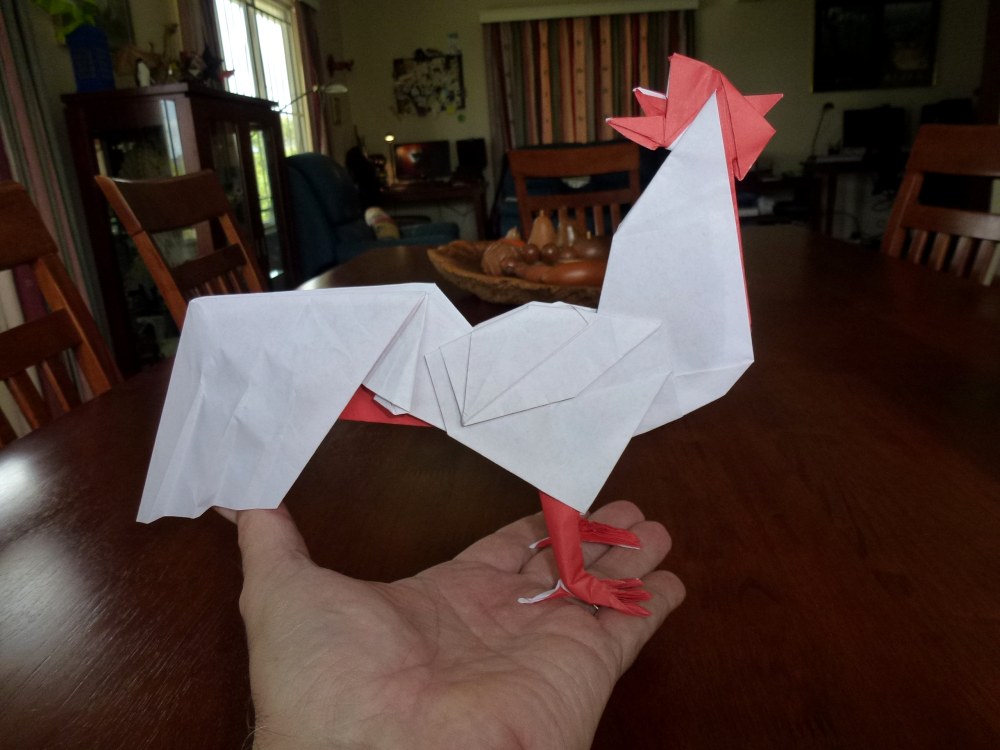 Folded from 50cm Daiso red/white paper, it has lovely legs and a magnificent tail. I also like the head arrangement, more of an ornamental bantam this one but a plucky little chook none the less.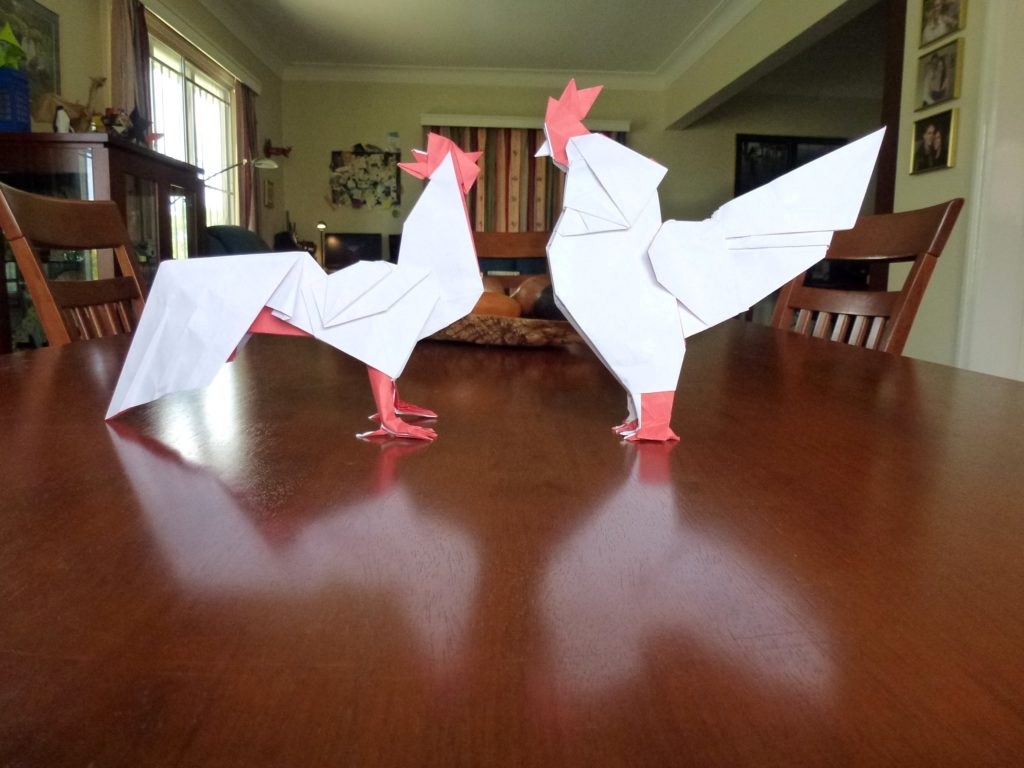 Both of Wu's roosters, I think, capture the spirit and morphology of roosters beautifully, together they are poised to preen, pose and strut, trying to out do each other with air-head pomposity.