Now it seems Beatrix Potter has gone out of favour in the age of political correctness, but there is no denying the charm of her stable of animal characters as they anthropomorphise through their day: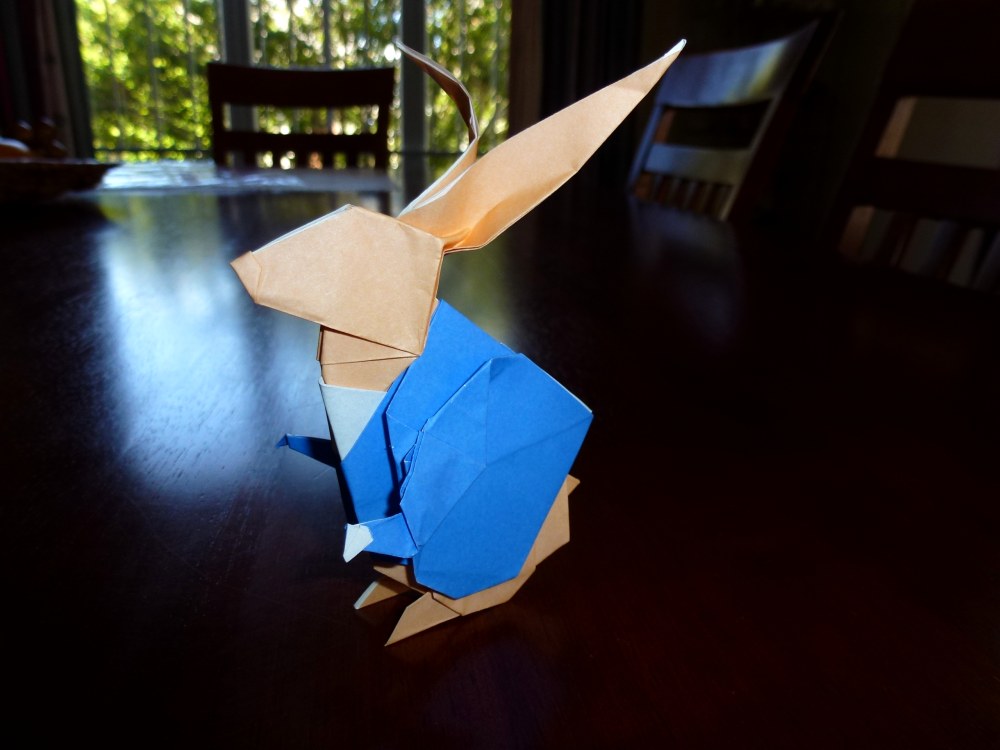 This is "Peter Rabbit" – well, more correctly it is supposed to be the rabbit from "Through the Looking Glass" but the colouring I used is more Peter that White Rabbit in my opinion. I have never really understood the Victorian tradition of partially clothed animals (he is wearing no pants, right?) but that is carried over to cartoon characters also which is a little odd.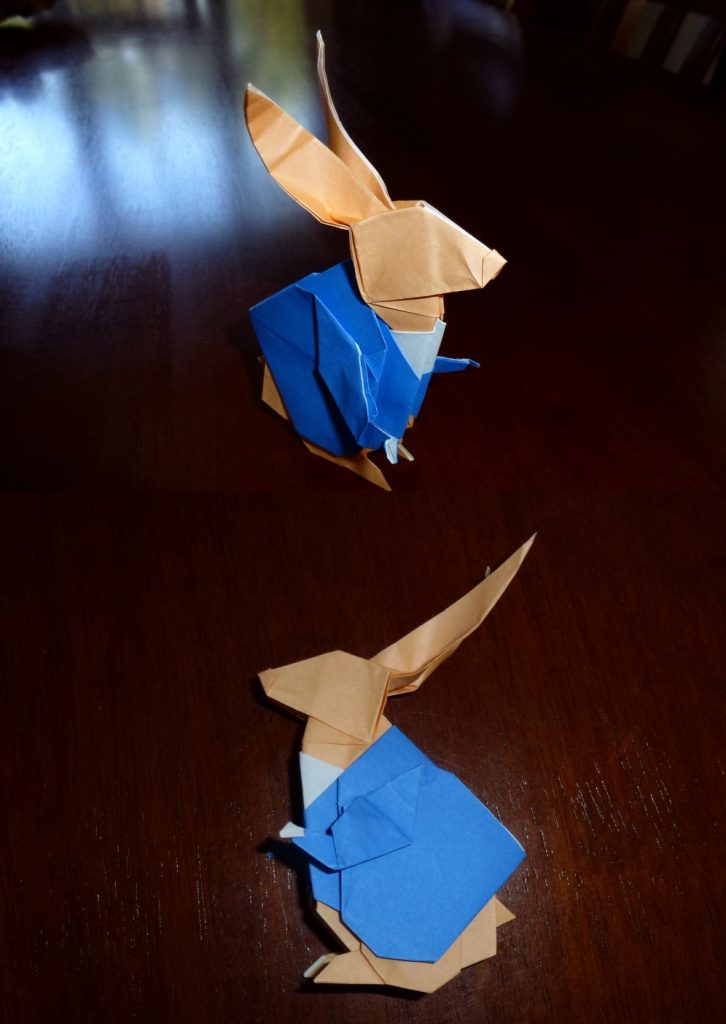 Using 2 bits of paper seems a little cheaty initially, but I love that the rabbit seems to be wearing a coat and shirt – the blue paper given the arms also. 

This model is a joy to fold and I see endless shaping opportunities – I for instance added a turn-up nose rather than a boring tucked in one – the ears are wonderfully expressive and posture seems natural (for a clothed rabbit standing on back legs that is).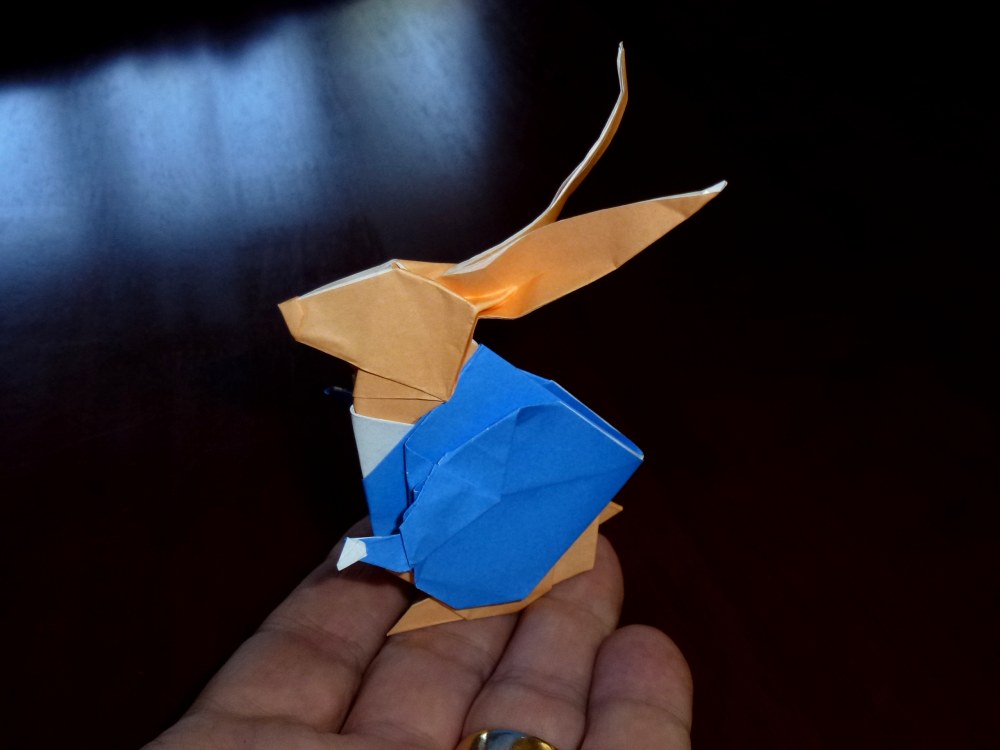 I have seen another rabbit in a coat, cannot remember where, must chase it up as it might be fun to compare and contrast structures and folding sequences.