Fools rush in when angels fear to tread: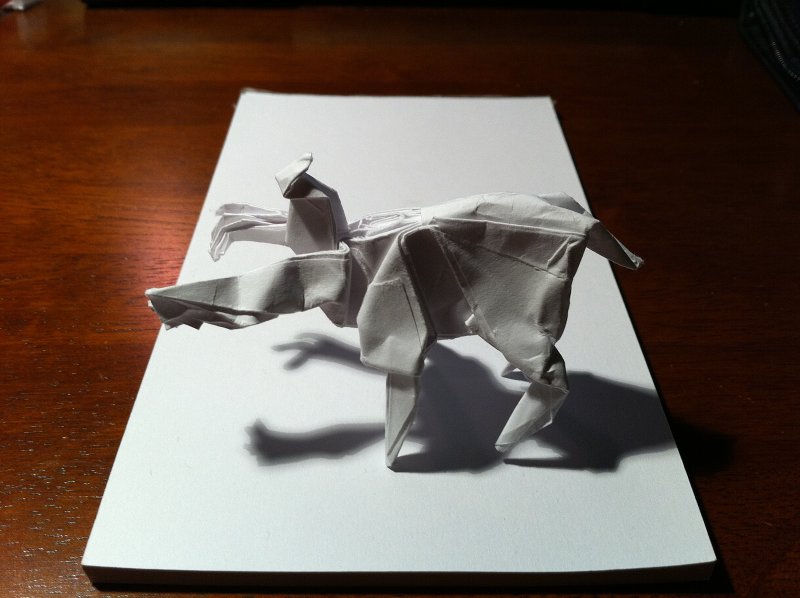 This looked simple, and the instructions made sense (up to a point, they were in Japanese and some odd symbols I had not encountered before) but I should have looked ahead … this size and type of paper (and my noobishness in this fold) resulted in a poor first fold – but I learned something in the process. I was rushed, stressed and interrupted but meh.
The hind-quarters are sort of right, interestingly the hands have 5 fingers each, the head/shoulders malformed and the arms out of proportion. Were I to fold this again I am confident it would be better. The SCALE was the main issue.
They cannot all be gems I suppose