I started this fold near the end of last year, shelving it when the marking hit it's peak and realised I had not got back to it: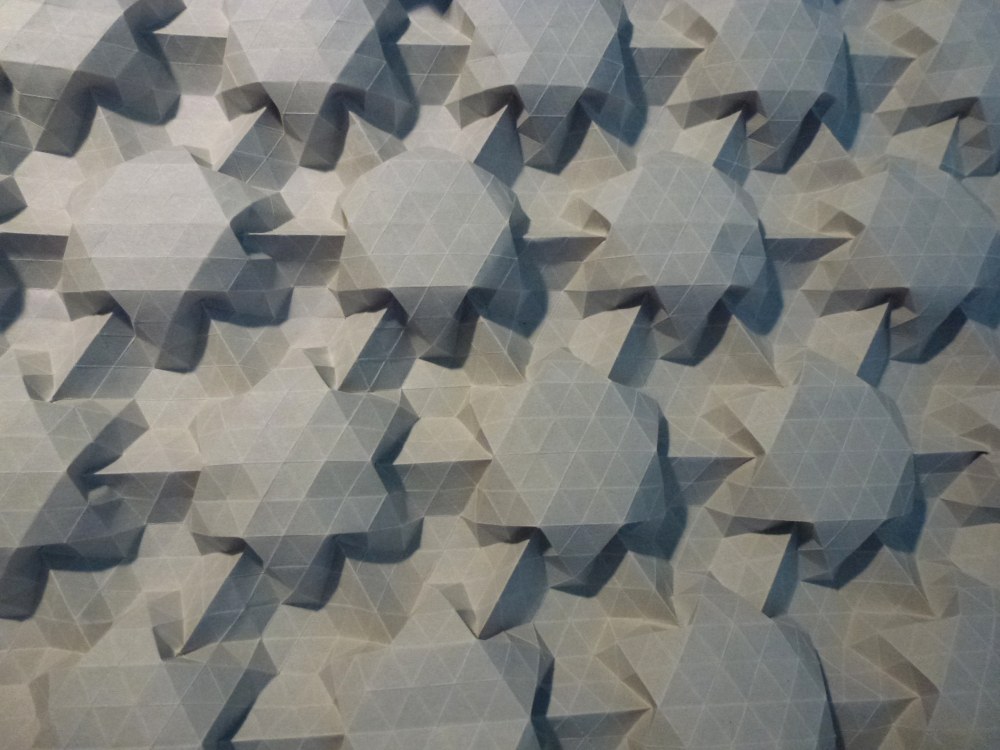 Playing around with a tiny (4mm) triangle grid, initially I was just testing my patience and accuracy to see how small and accurate I could fold the grid. The paper contains a lot of cotton fibre so is pretty tough and withstood a week of punishing bone-folder-assisted creasing before I then tried to work out what to do with it.

I had seen a flat folded star tessellation in Eric Gjerde's Flickr feed and, bereft of any instructions I had a go at replicating it.
I cannot for the life of me work out how to make this fold flat. I can form the stars, interleaved with hexagons, the structure is extraordinarily beautiful as a corrugation and that is where it will have to stay as I have run out of ideas on how to collapse it so it goes flat.
That said, every photo I took of this thing was interesting, I love the play of light, the light and shade.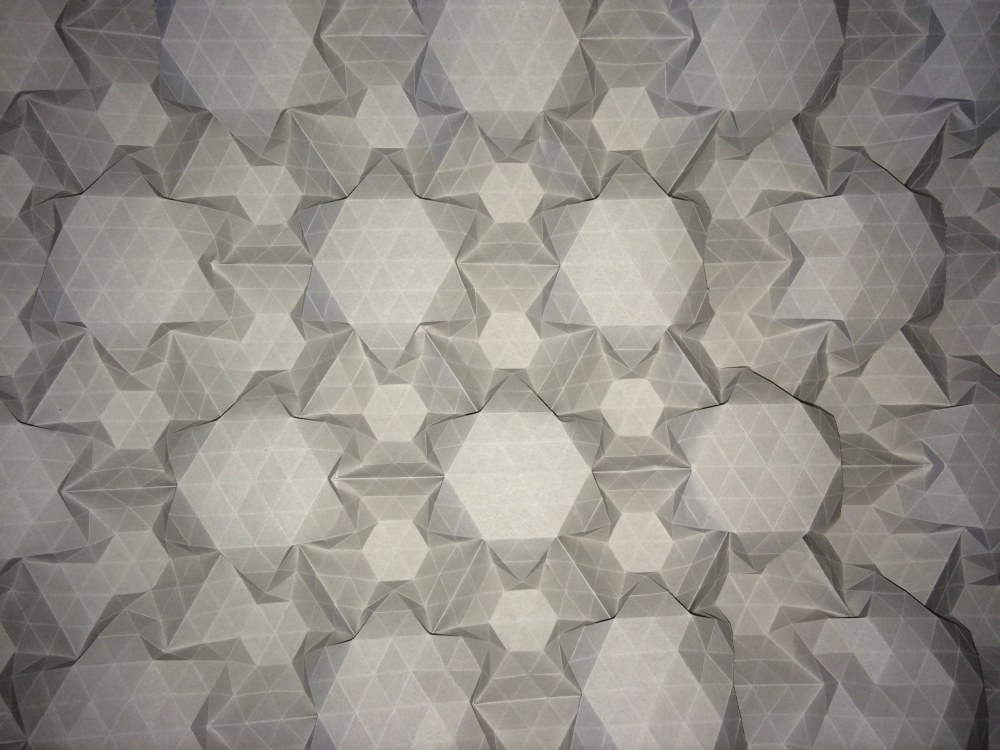 Sometimes free-form tessellation exploration naturally presents a solution – not this time. I will return to this idea, as I think it is possible if I increase the amount of paper between stars to get it right, but that is for another bit of paper.