Modular stars are a thing, there are many beautiful ones including multi-sheet omega stars (8 pointers), but this little beauty is crafted from a single uncut square: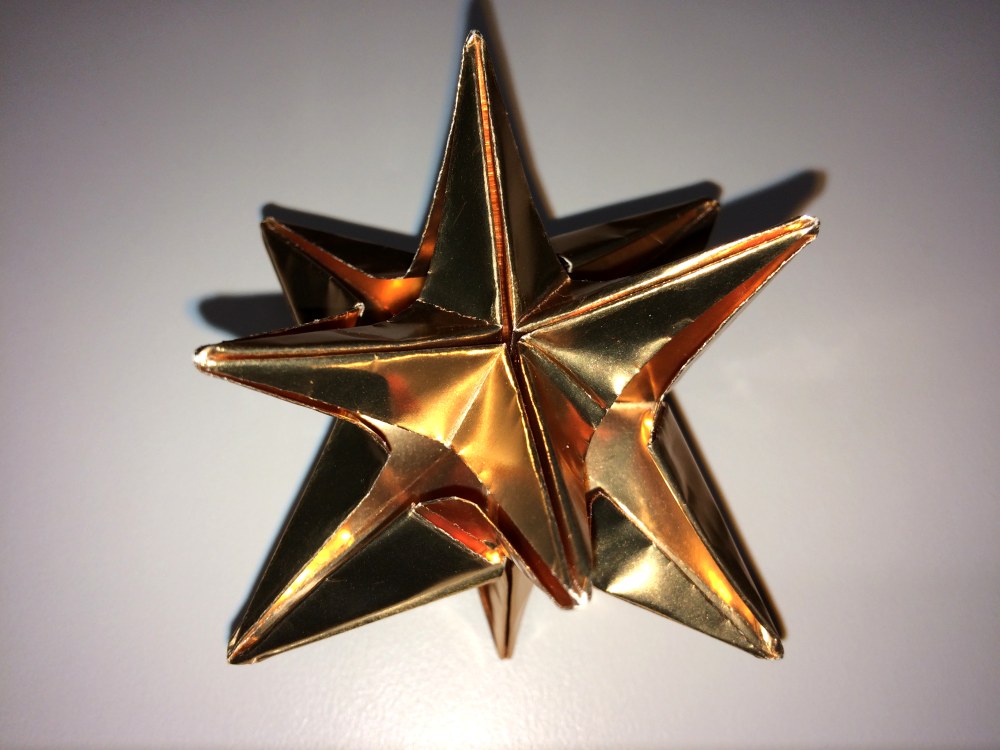 From a sunken waterbomb base we tease xyz planes then fashion points from their intersections – genius.

I am impressed with John Montroll's economy of design and the delightful symmetry present here. He is to be credited with so much foundation design work that many newer origamists have built upon.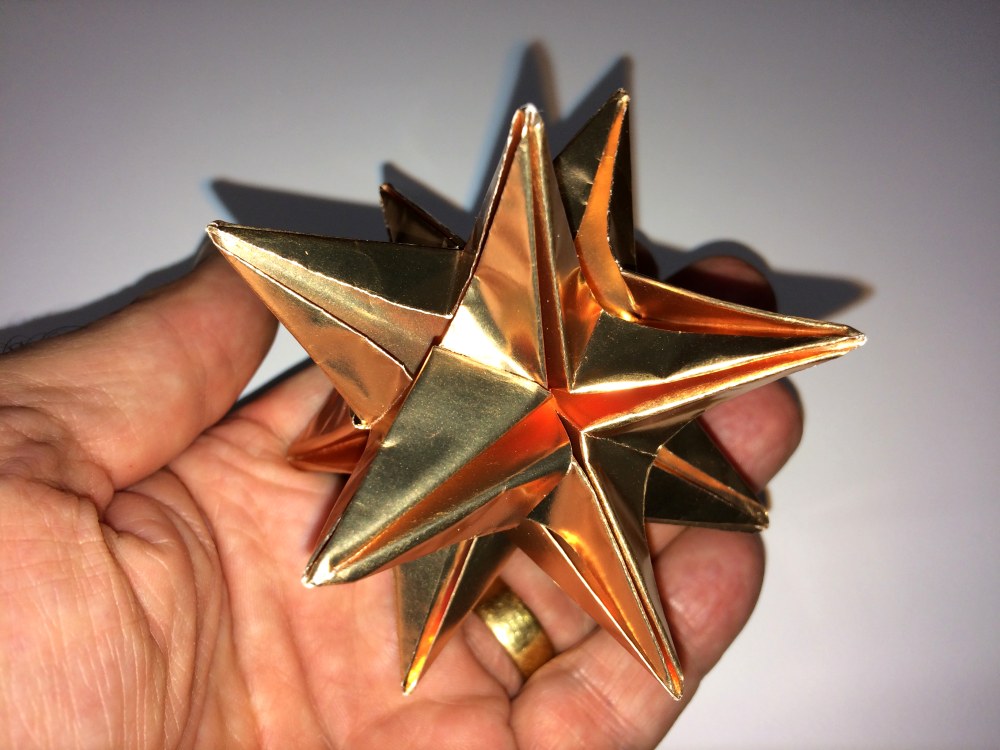 I folded this one from gold foil, making it really difficult to photograph. Very happy with the result – it would make an excellent tree-topper for the xmas season.