I quite enjoy folding modulars – the way they combine to make a larger form can be fascinating and this module is no exception: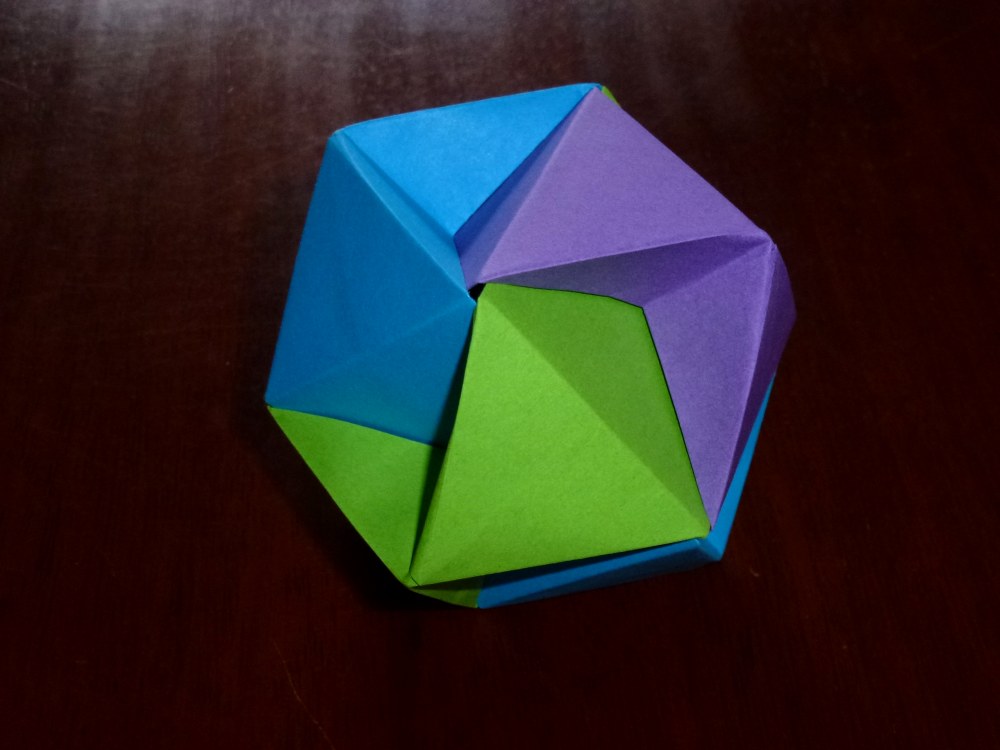 This is Dave Mitchell's "Artefact" module, it can be put together in 2's and 6's.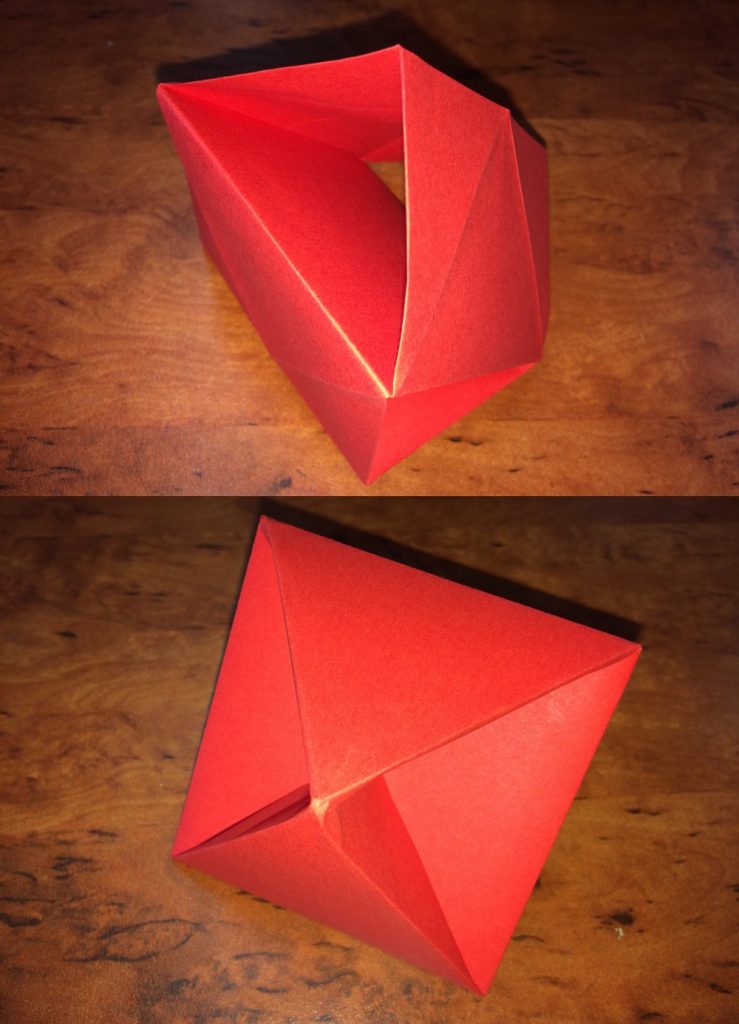 The 2 module version is called a "Thingamajig", the full 6 module version is called artefact.

I was sure I had seen something the same shape, and discovered David Brill's "Waterbombic Dodecahedron" which has the same folded form, but the Brill modules are long strips rather than 2 shorter interconnected strips – same collapse method however.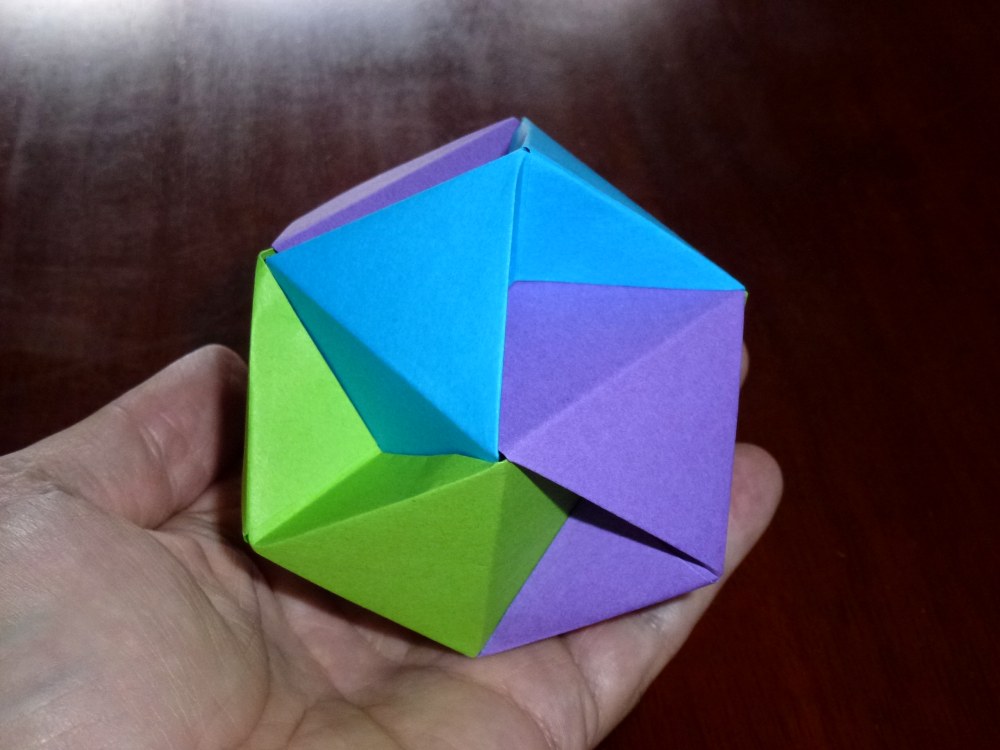 Although I folded it in 3 colours, I suspect the solid final form would benefit from monocolour – interesting none the less.