Last night (25th March) was Earth Hour. Between 8:30 and 9:30pm we turned off our lights: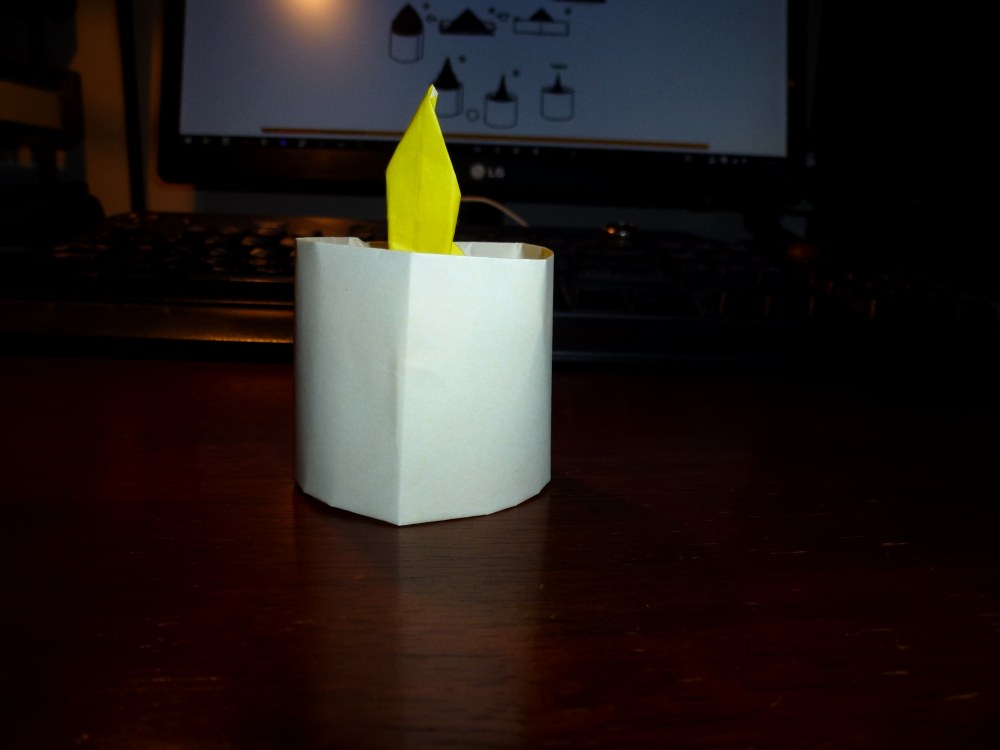 I decided to try and fold something by torchlight … great plan Einstein.

Nick Robinson's "Candle" seemed appropriate but, oddly, a paper candle gives off remarkably little light (unless you set it on fire I guess).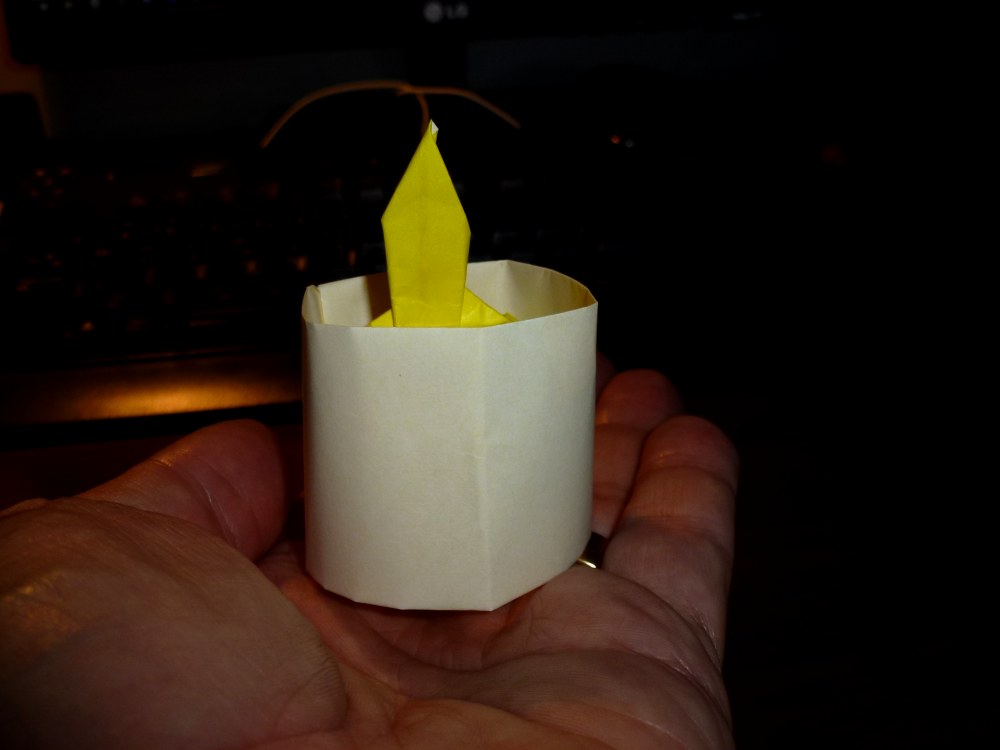 A simple fold, which is lucky as folding by the light of my monitor (is that cheating?) was tricky. Coincidentally it is also 12 months to the day since my Dad passed away. Setting a candle for him is also appropriate.