Origami seems to be the new Materials Engineering black, being considered a contemporary alternative approach to fabrication and structure: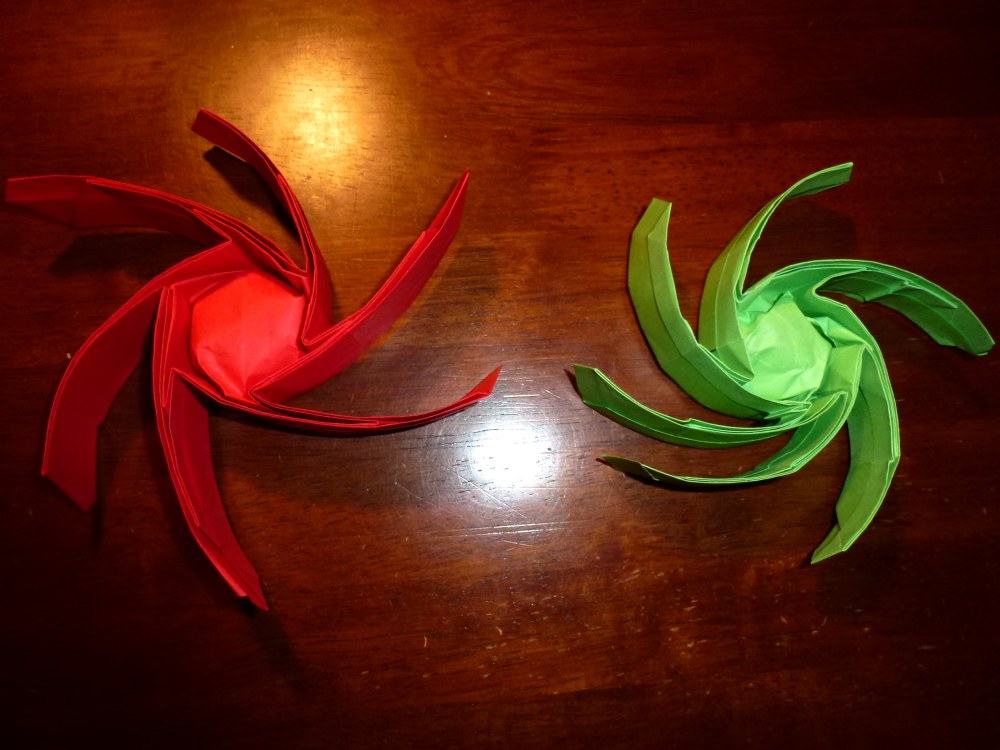 I was reading an article on deploying large solar arrays in space. This problem is not unique – everything taken into space must be small at launch so it can fit in a rocket.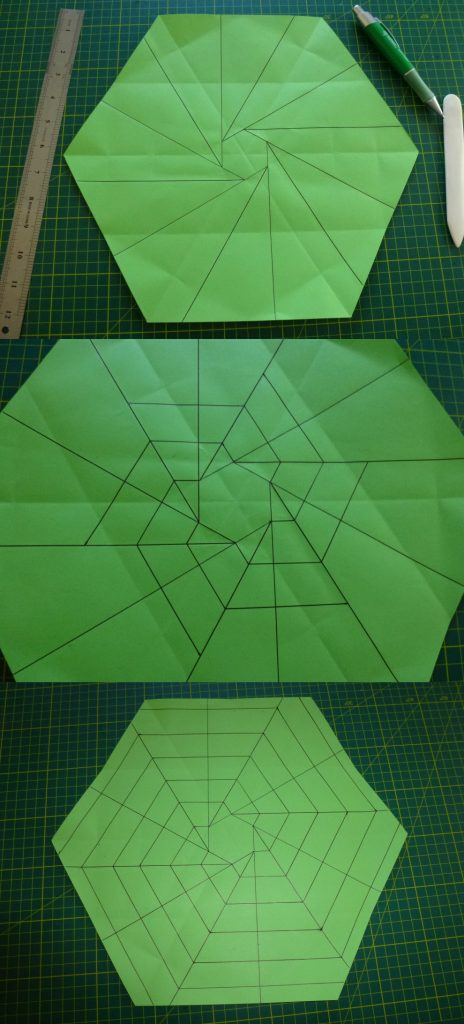 Solar arrays of truly epic proportions are planned, and origami is the inspiration for their packing and deployment.

This spiral corrugation, based on my best guess so far, has a natural geometry, allow a large hexagonal structure to be packed into a neat little cylindrical collar.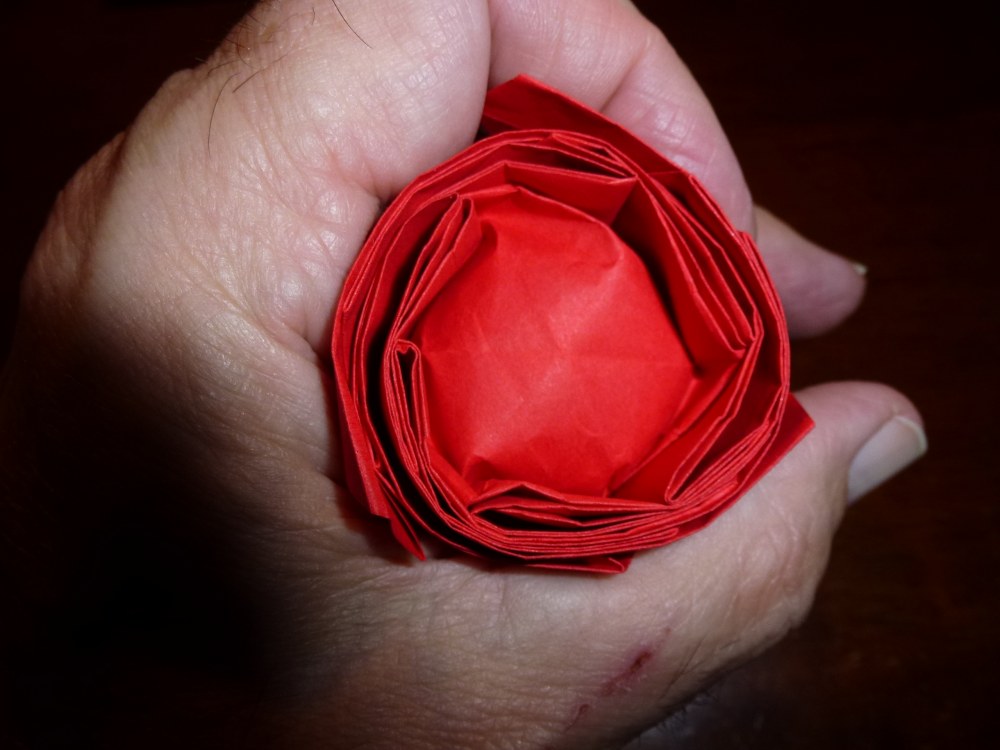 Interestingly, to deploy this structure (ie. to cause it to unfurl) you merely need to spread opposite arms, the rest opens up during to paper tension. This is a lot like the map fold (Miura Ori), which to a large degree is also self-organising.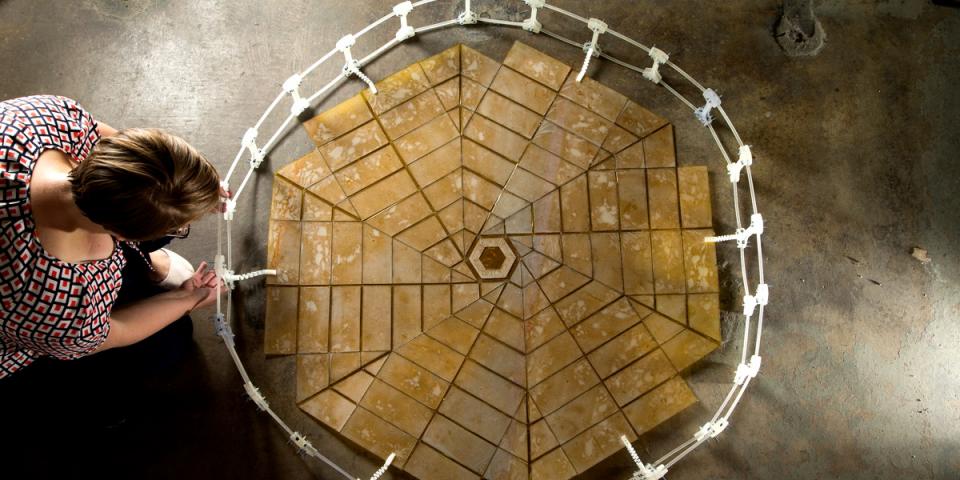 I must look into this further, I do not think my angles are correct yet as this structure should let us collapse it into FLAT sections, and near the hub it is a little bunched. I must look around for a crease pattern.