Trolling through the interwebs, as you do, you oft come across things that you save for later: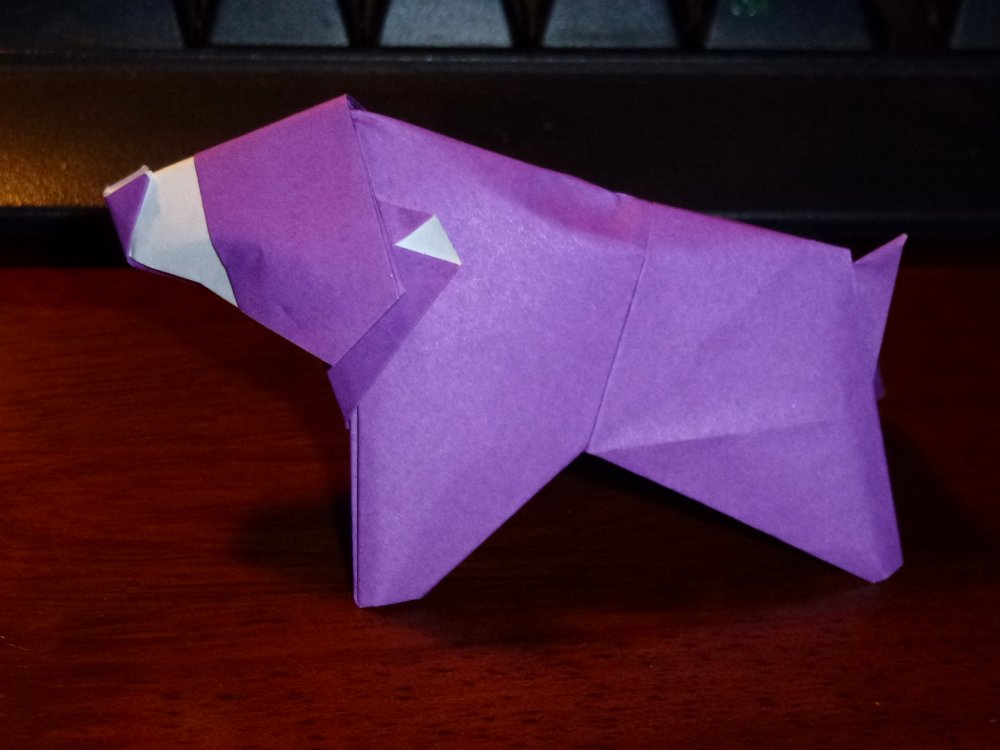 This "Little Bear" is a simple model (I have little time today) that I had saved for later but do not know who the designer is, sorry.

A nice little fold, making use of the reverse paper colour to highlight muzzle and ears, I think I could model this fairly well on a re-fold.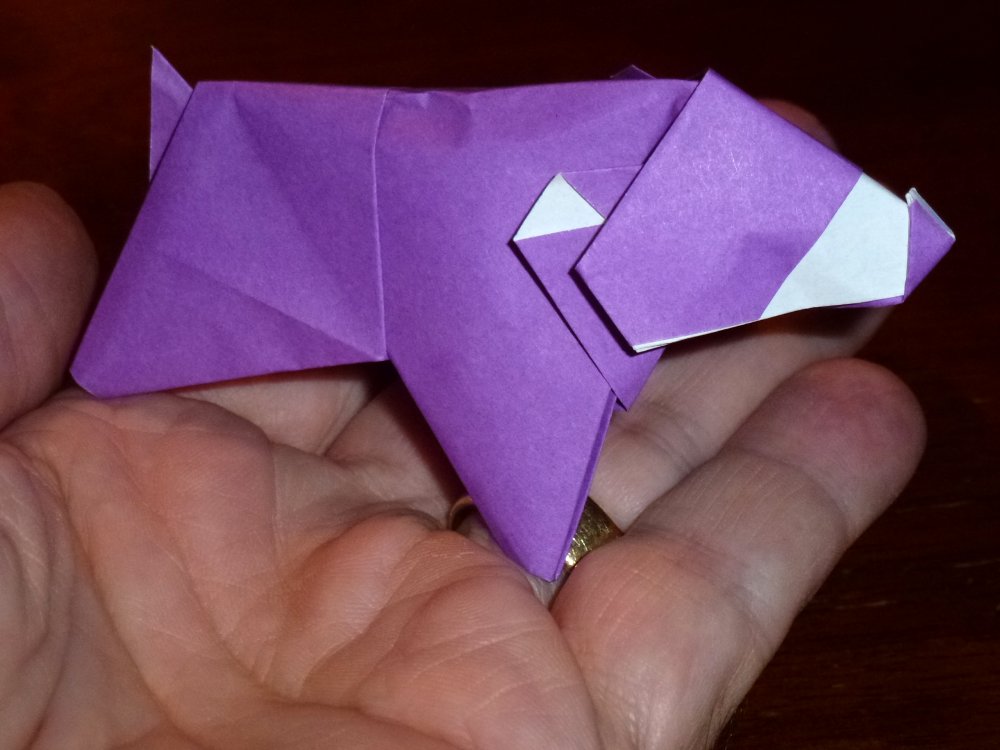 700 Models – quite a frontier but it frightens me that by the end of this current 365 (shoudl i make it), I will be at 900 unique, never before tried models … I am assuming there are enough out there to interest me.