Continuing my exploration of the butterfly form, where better to look than a lovely papillon from Michael LaFosse's "Butterflies" bible: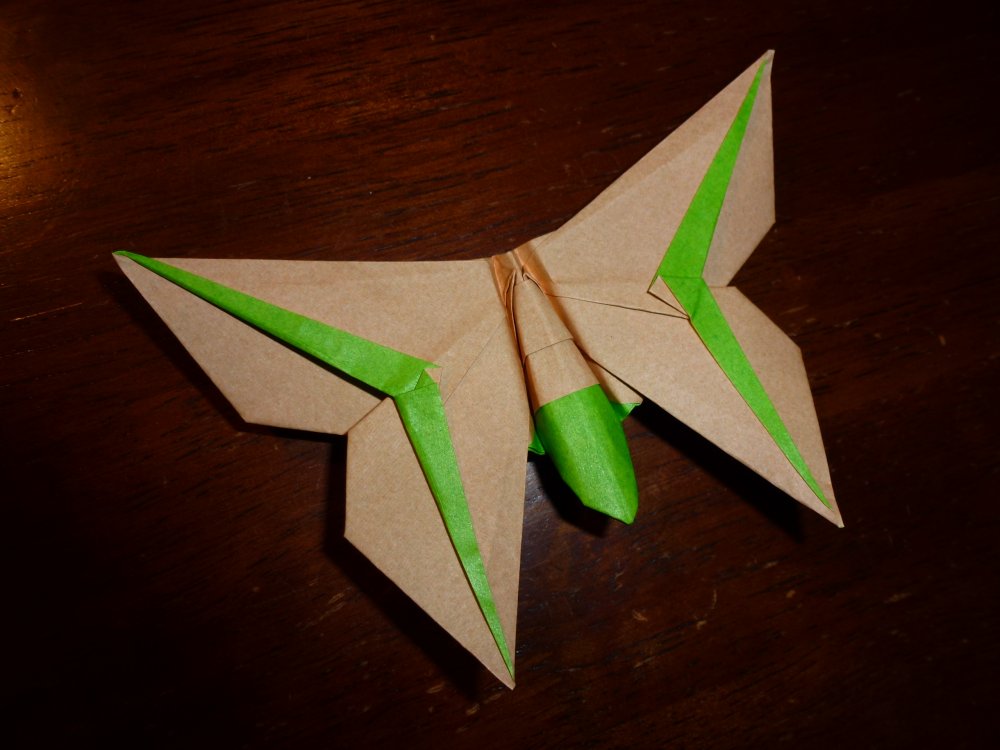 This lovely little flapper again uses bicolour paper cleverly, has a nice efficiency of final model size for starting paper size and was fun to fold.

I like the proportions of LaFosse's butterflied – the body to wing rations seem right, and the clever use of colour and subtle wing shape variations are nice indeed.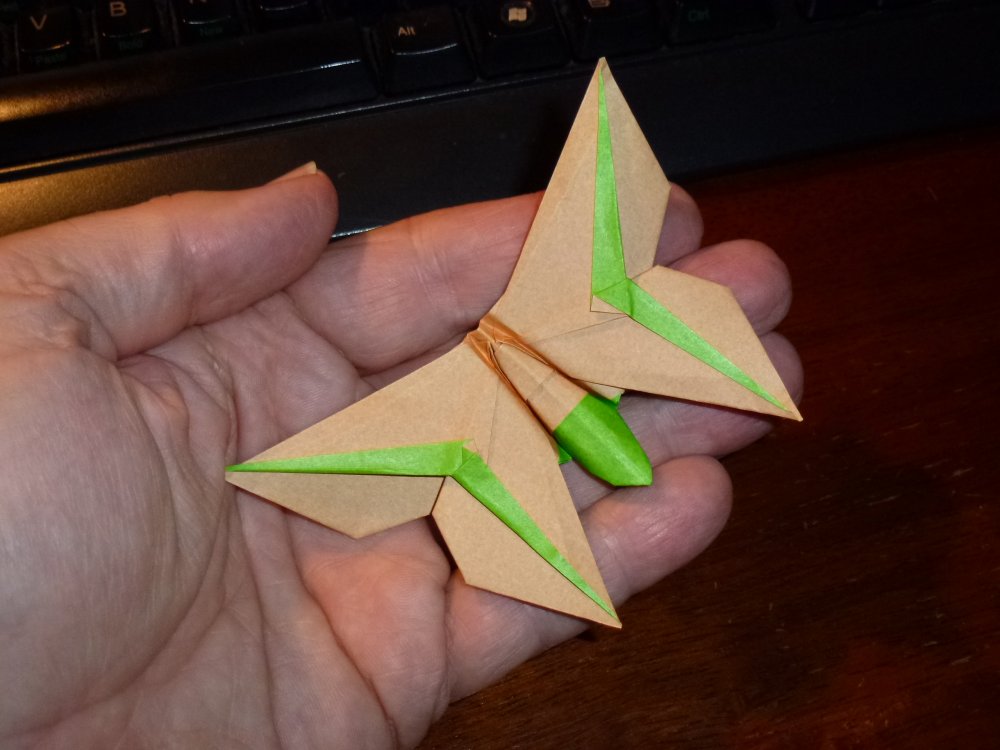 I must try some more of his designs. I would love to be able to make my own paper and then fold it – how cool would that be?