Now when I first saw this I thought there was no way I would be able to do it – such intricate pleating, not possible on A4 photocopy paper: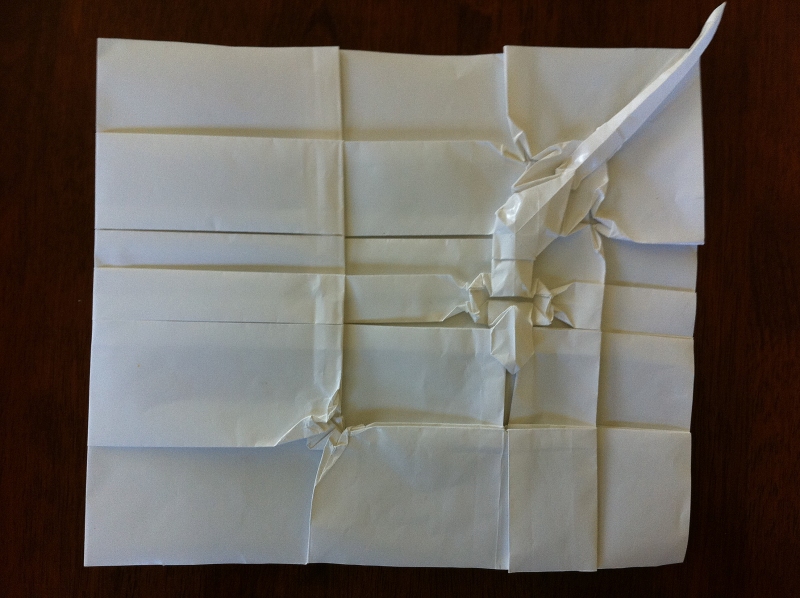 So I cheated, and cut a 40x40cm square of white wrapping paper and gave it a whirl. there is much to like about this model – the gecko's placement above the fly, the tail, some of the feet.

This model took me ages – on and off much of the day. The result is lovely – considering getting it framed as it's rectilinear format might suit a shadow box frame, Some distance may provide perspective. The fold was torturous, such pleating, unfolding and twisting in other directions, many times I thought the paper would disintegrate.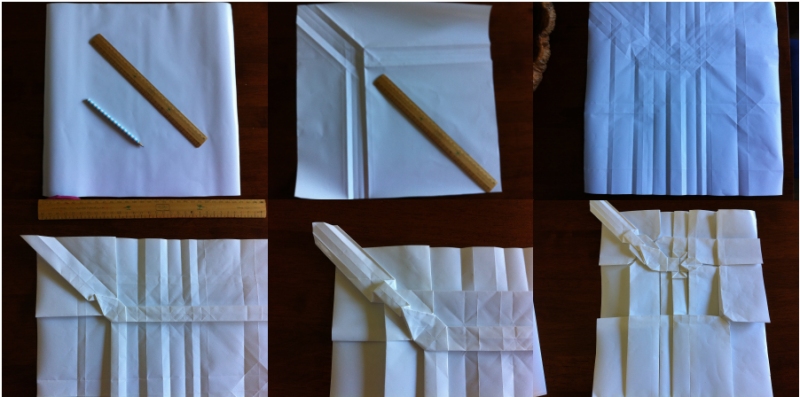 Fairly happy with the first fold – will not be repeating it. Diagrams only, not clearly drawn, some baffling maneuvers and even at this scale (the largest paper folded to date) some of the folds were microscopic.
You may, however, applaud discretely. I need a cup of tea!