So you take a 2×1 rectangle, fold it into 4×2 squares, then halve the squares: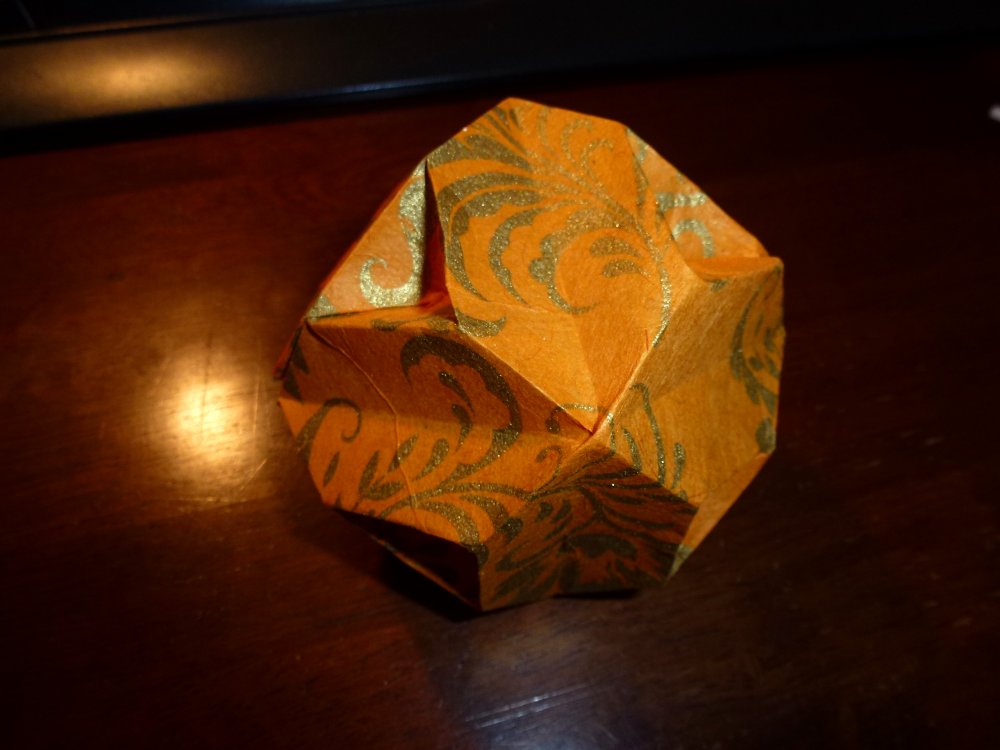 Then bring one pair of adjacent corners for each square, sink the dimply corner to lock, then repeat.

The net effect of this manipulation is a sort of regular polysolid that closes in on itself.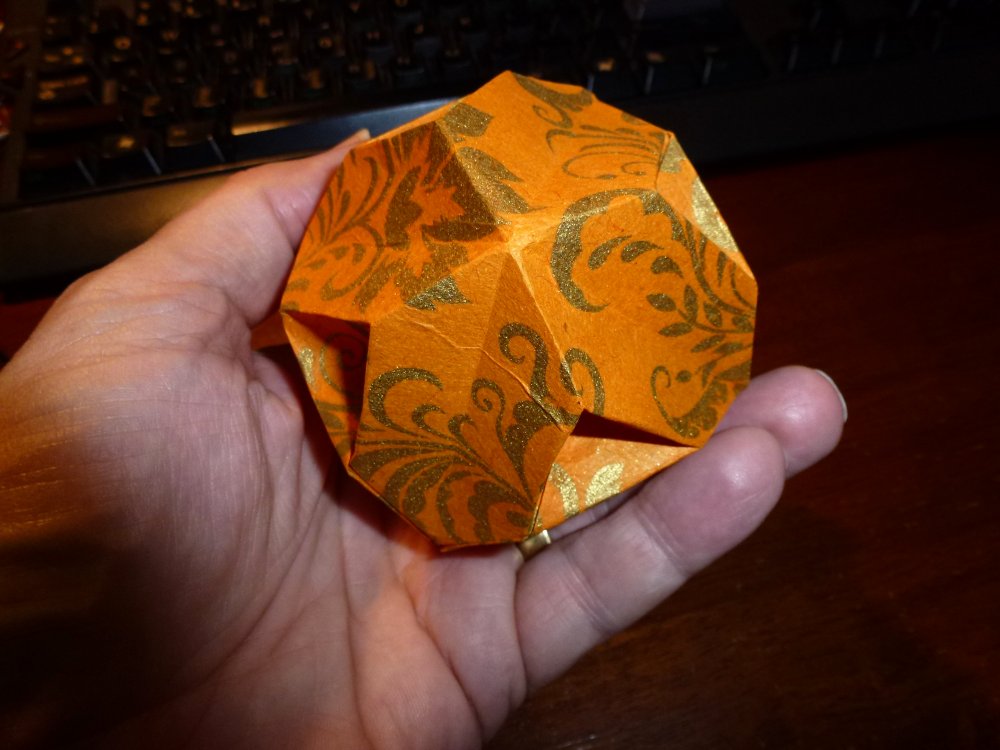 Designed by Michał Kosmulski, this is sort of a completed model but I think it lacks any real locking mechanism to make it stable, but an interesting exercise in closed sinking.