Matt and Alix came over for lunch, so nice to have their company (BLATs and an amazing, experimental chocolate souffle):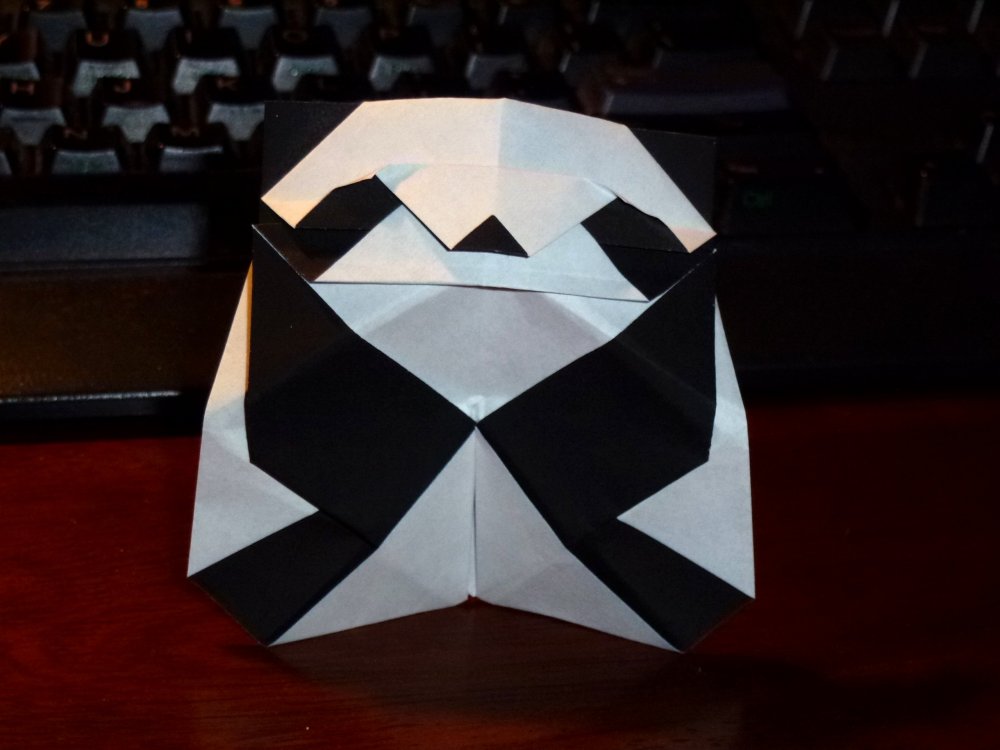 We ate, talked, played Takenoko – a board game about Pandas and bamboo farming, such cute imagery. I want to say I won, but I played and did my best – that is always good enough.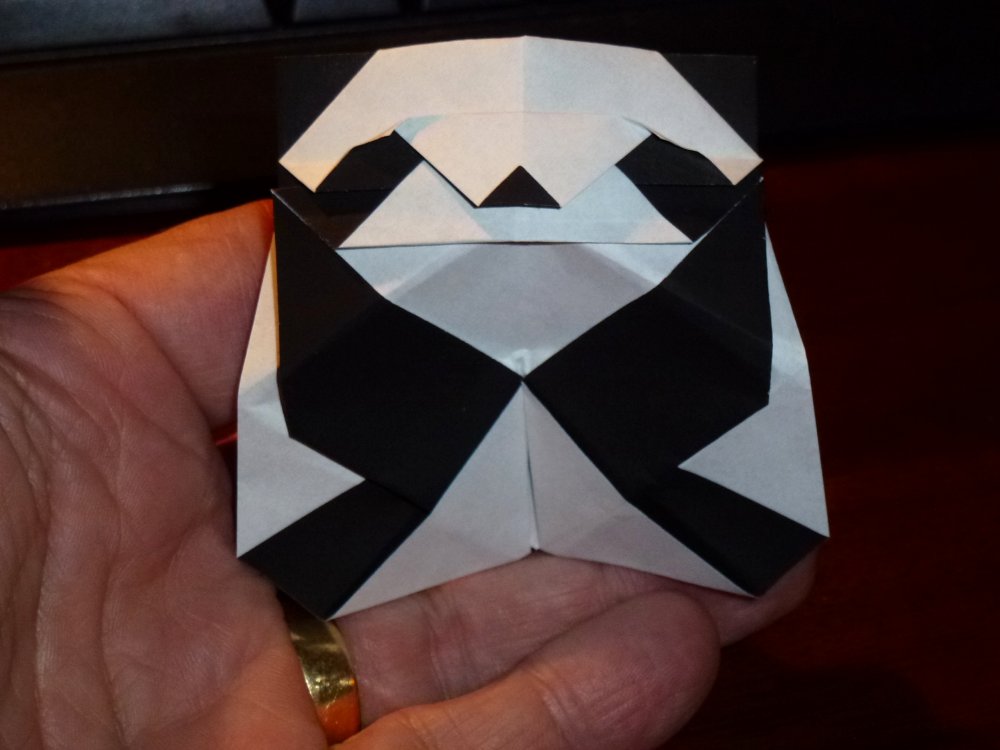 This is a Panda, conceptually at least, instantly recognizable because of the black and white. I am not sure of the designer, sorry, but the proportions of this model are pleasing, and the folding fairly simple.