I am clearly in the wrong business, if making money is the aim. Being slightly (well, I think it is healthy) obsessed with paper, when a new dealer arrives on the scene I take notice. A colleague asked if I knew of "The Paper Empire" – a new QLD outlet in Newfarm: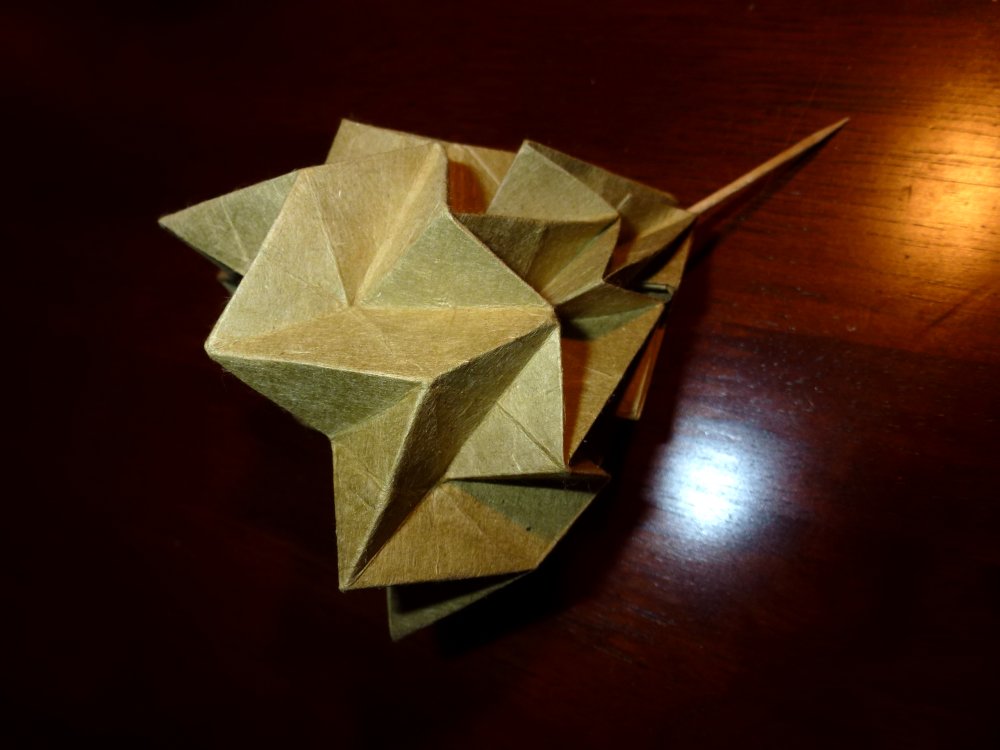 I had not heard about them, but visited and found some papers of interest. They are the second outlet in a franchise that has been in Melbourne for a while, and their online shop has some interesting paper products imported from Norway.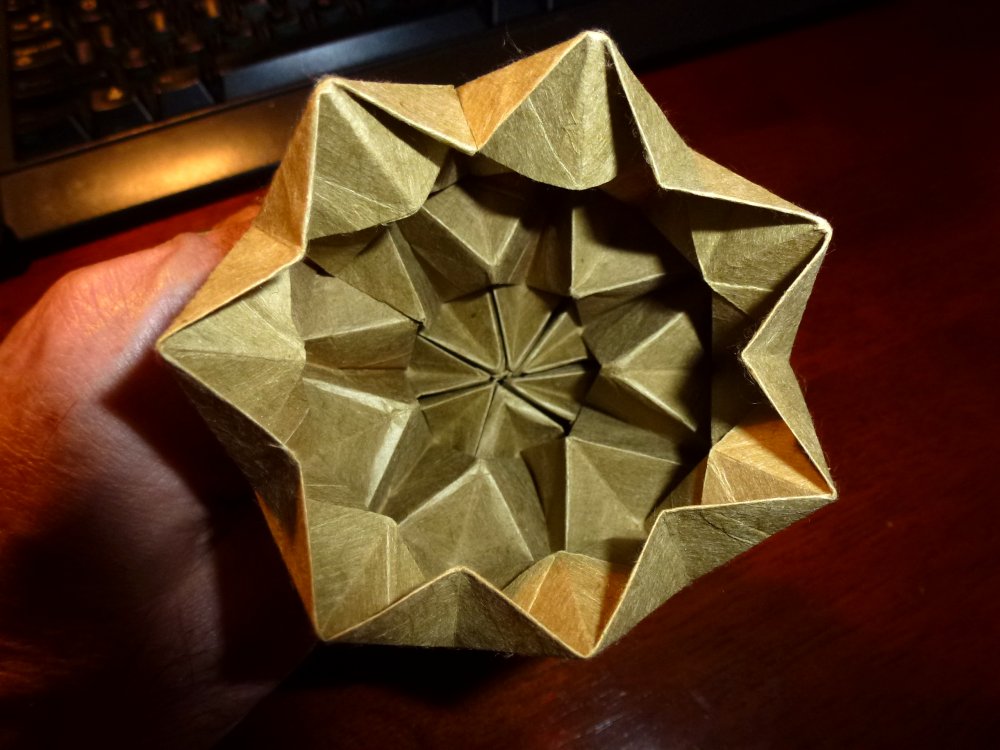 Of particular interest is a water-bomb corrugation-based lampshade they are selling for HUNDREDS of dollars. Recognising the corrugation, I came home, cut a 2×1 rectangle and duplicated the form in 30mins (albeit a little smaller).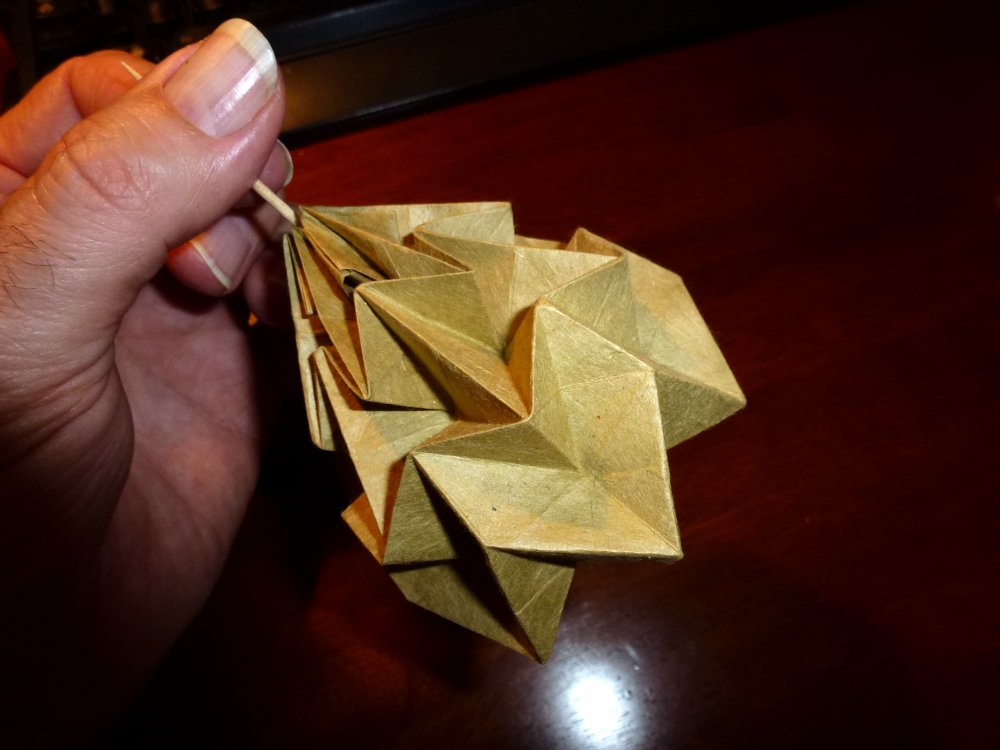 Now I am not going into competition with this business or anything, but I reckon I could make this (including the cord and bulb) for around $20. Not a bad markup I guess if you can get away with it (the largest sells for well over $400 + delivery!!!?!??!). As I said, it is clear I am in the wrong business to become financially independent in my retirement.