We begin another Chess set, this time designed by Mark Kirschenbaum. This is his Pawn: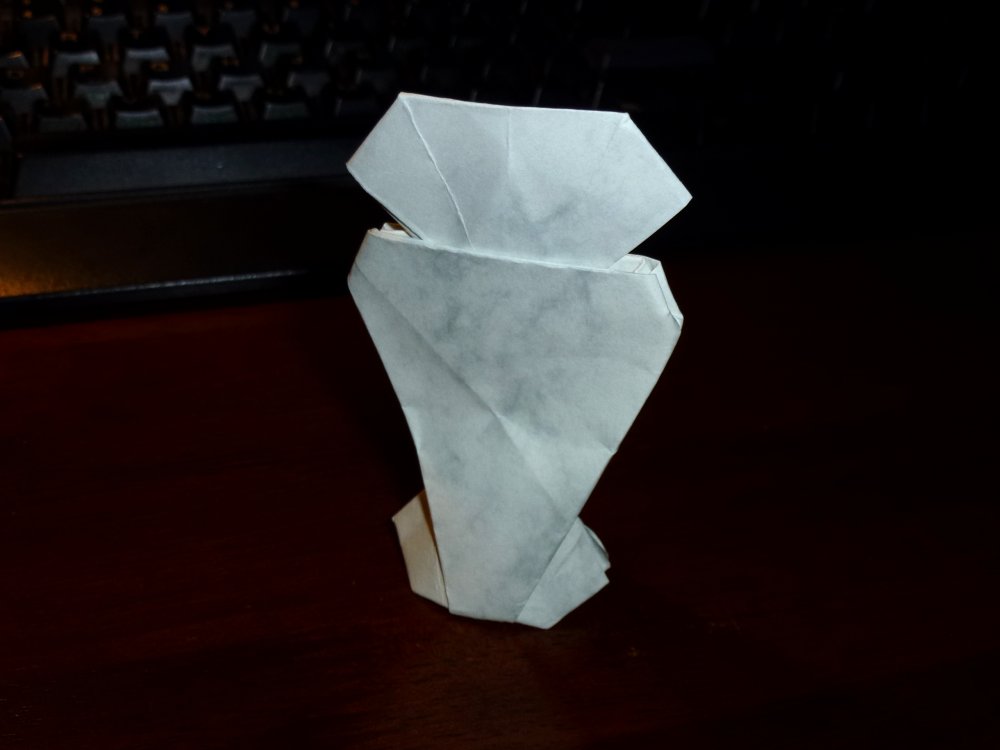 A lovely little figurative foot soldier, lovely circular base and an interesting fold.

Folded from a square of marbled paper, the piece is a little oversized for an average chessboard was fairly difficult to work with this thickness of paper, the form is none the less lovely.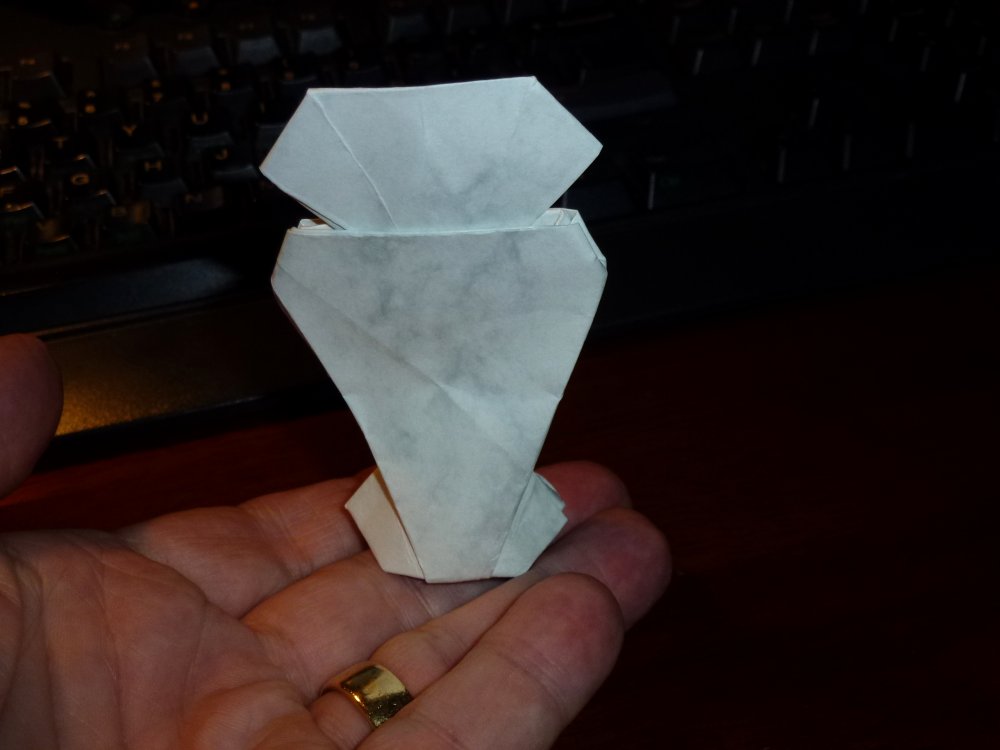 More pieces to some.