The most fragile and protected piece on the Chess board is the King: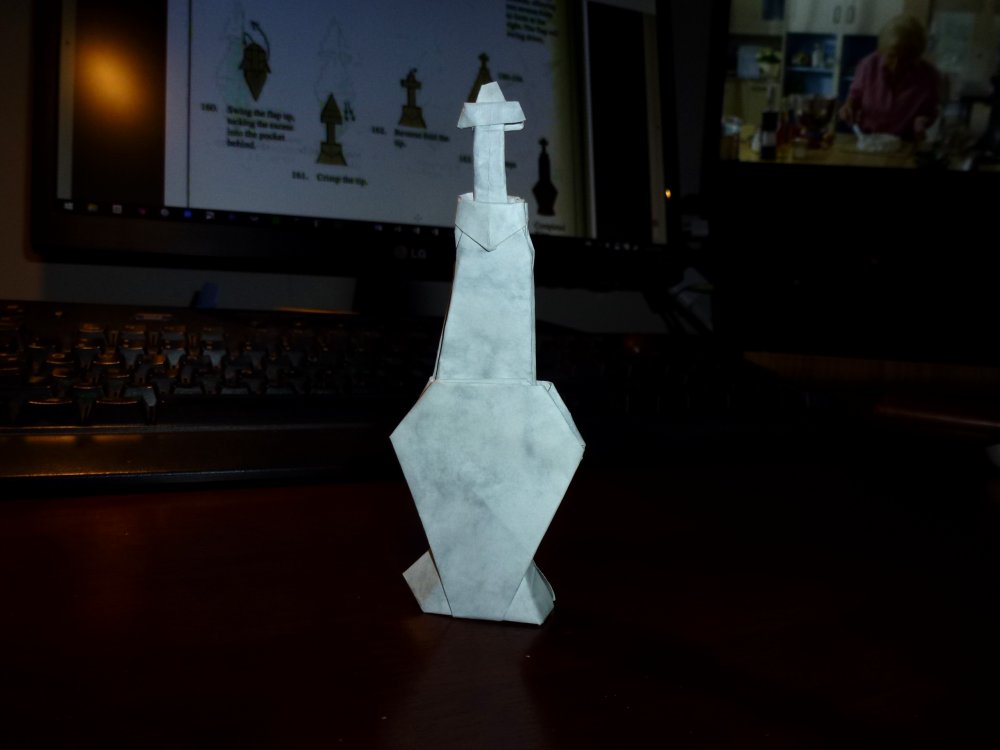 I find it interesting that the king has almost the least maneuverability of any piece (bar pawn), yet is often put in the position of having to run for his life from more mobile pieces near end-game.

I am assuming that Chess emerged as a political allegory of the royal courts of Olde Worlde Europe, certainly the board gives representation to the cannon fodder infantry (pawns), siege towers (Rooks), horsemen (knights), church (bishops) and the royals themselves.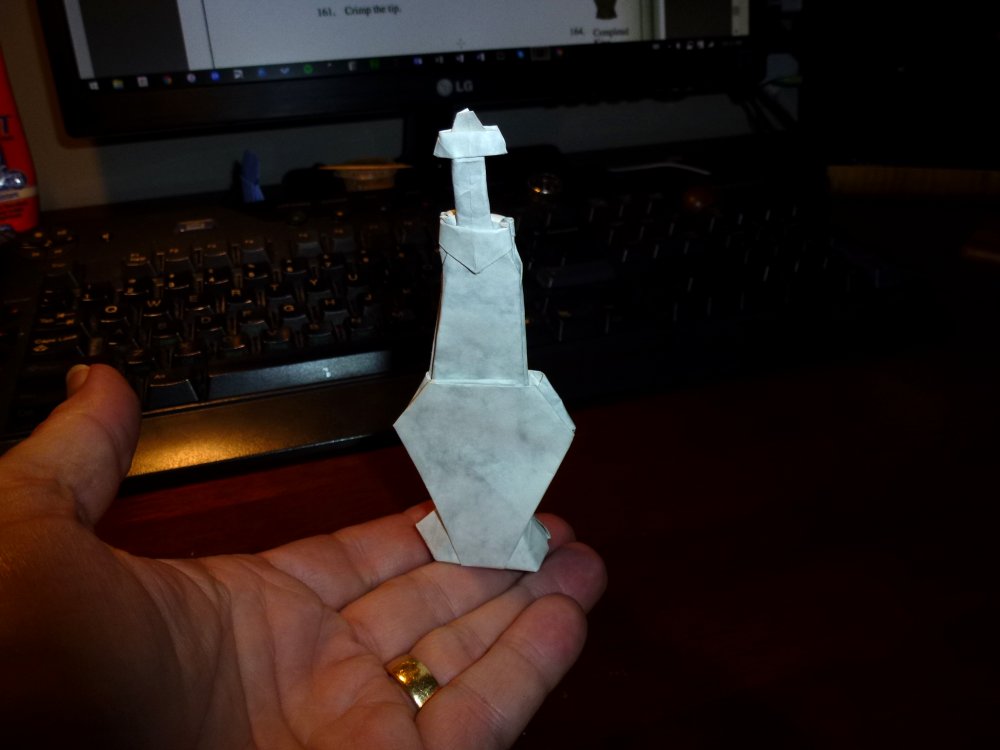 This series has been fun to fold, I like that they all look like they belong together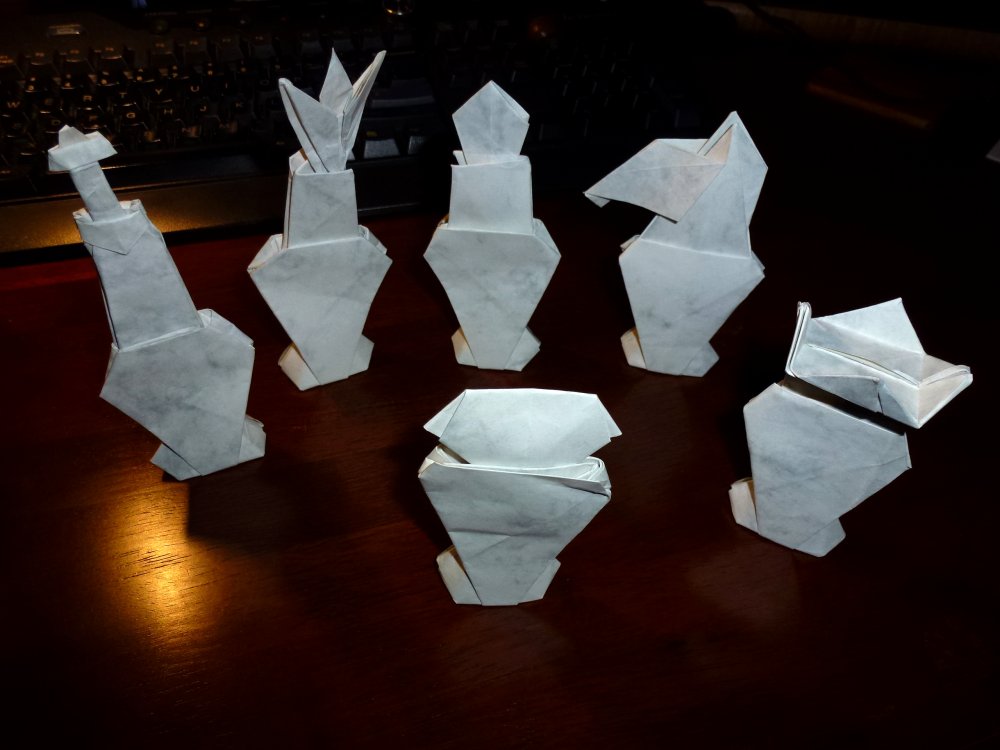 Not sure I am keen to fold another chess set – of the ones I have folded I think Kirschenbaum's is superior in form to Hulme's, but there you go.