Tuesday evenings I watch telly and be silly with a mate. An occasional visitor is the neighbors cat called Neelix: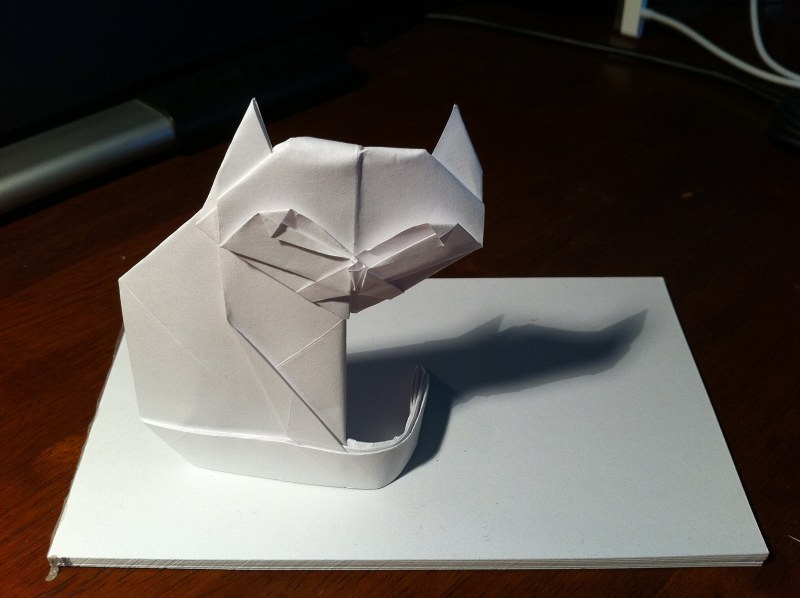 He is siamese, breezes in looking for whatever he want at that moment (cats are like that) – food, a lap, a scratch; then he disappears just as silently as he arrived.
A nice, simple model (for a change) that is figurative of the aloofness that cats carry themselves with.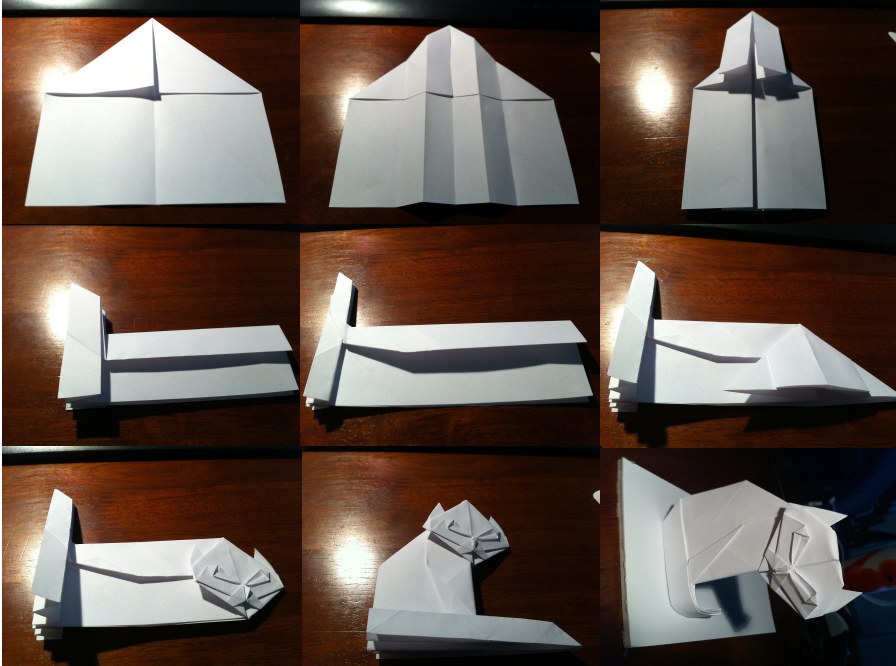 It is said that dogs have masters and cats have servants – this is certainly true of Neelix – he has us well trained.
You can have a go at this one yourself: http://www.scribd.com/doc/21751431/Intermediate-a-15cm-6-Inch-Square-Makes-a-7-5cm-3