This model is cute – designed by Peter Engel, it is an egg with a chick inside, and is an action model (in that it moves):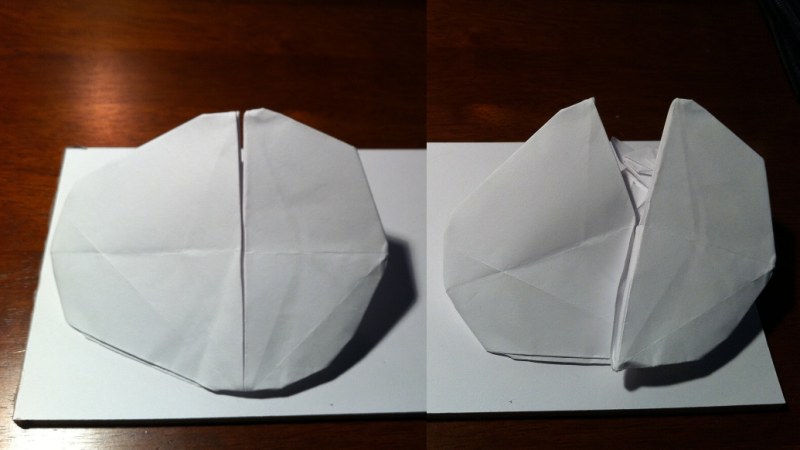 The chick's head peers out of the cracked egg, beak ready to cheep: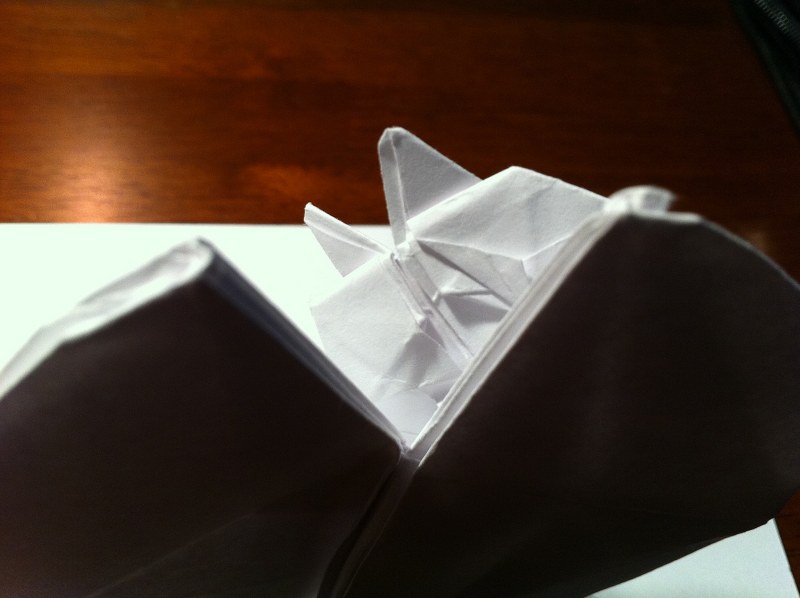 This is an easter-inspired fold that is not too difficult – would work well in 2 colour paper as the chick and the egg end up being different colours if folded correctly.
You can try this for yourself – a video of the fold, apparently authorised by the designer is available here.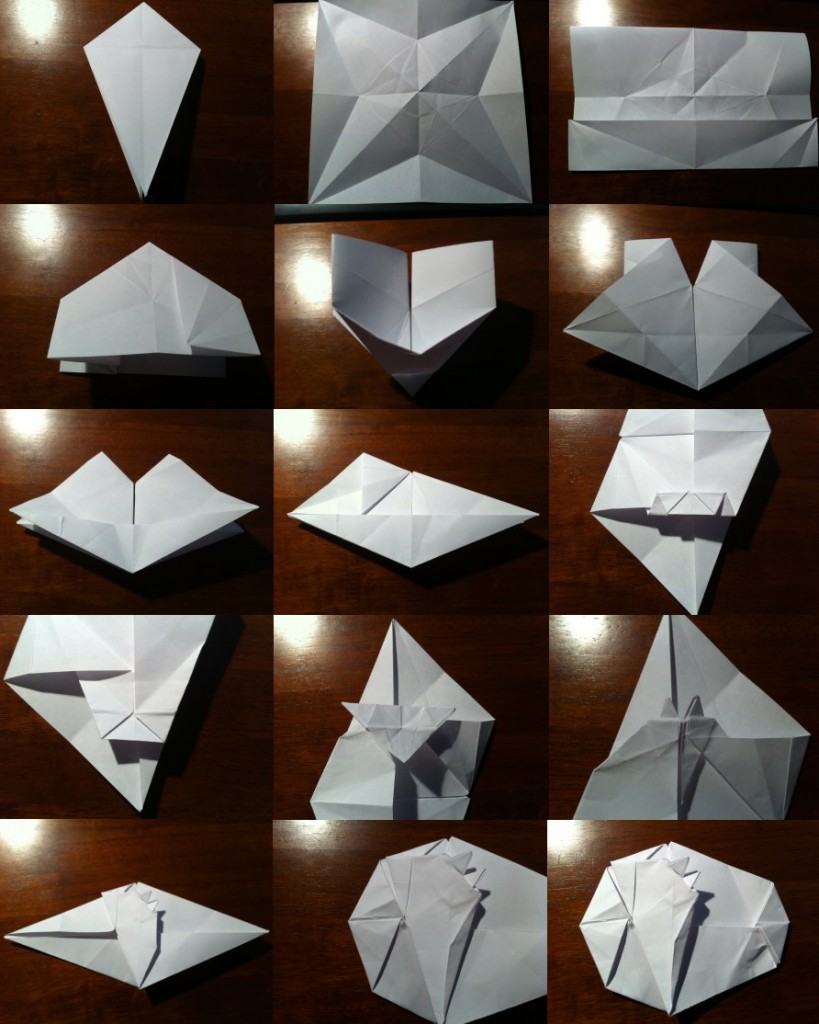 On a related note, I am finding it really difficult to decide if resources I find on the net are authorised, or pirate copies of copyrighted works that appear in pay-for publications. I am TRYING to do the right thing here but the interweb is not helping as so many legit resources turn out to be copyright theft. Indeed, I am beginning to wonder if publishing my "development" shots might also be breaching copyright laws – I will seek advice from the British Origami Society on this one I think.