I know, I am behind, but have been inexplicably tired of late, time to catch up: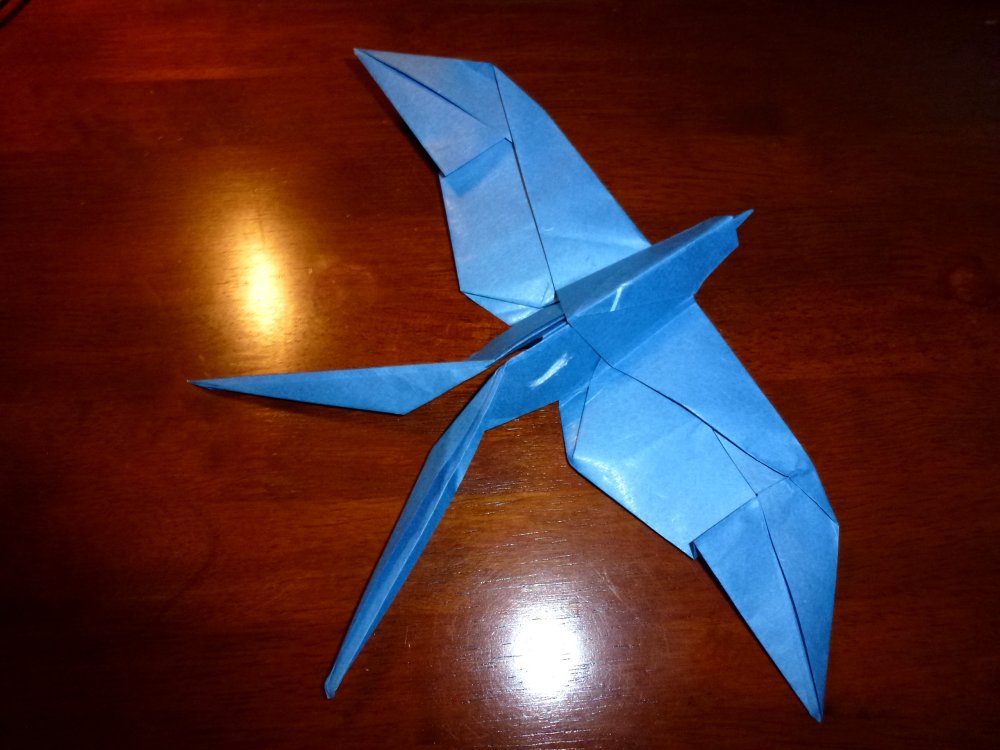 This is a swallow, or more correctly a mud lark, but is a fun fold from DOT1 that I was going to try.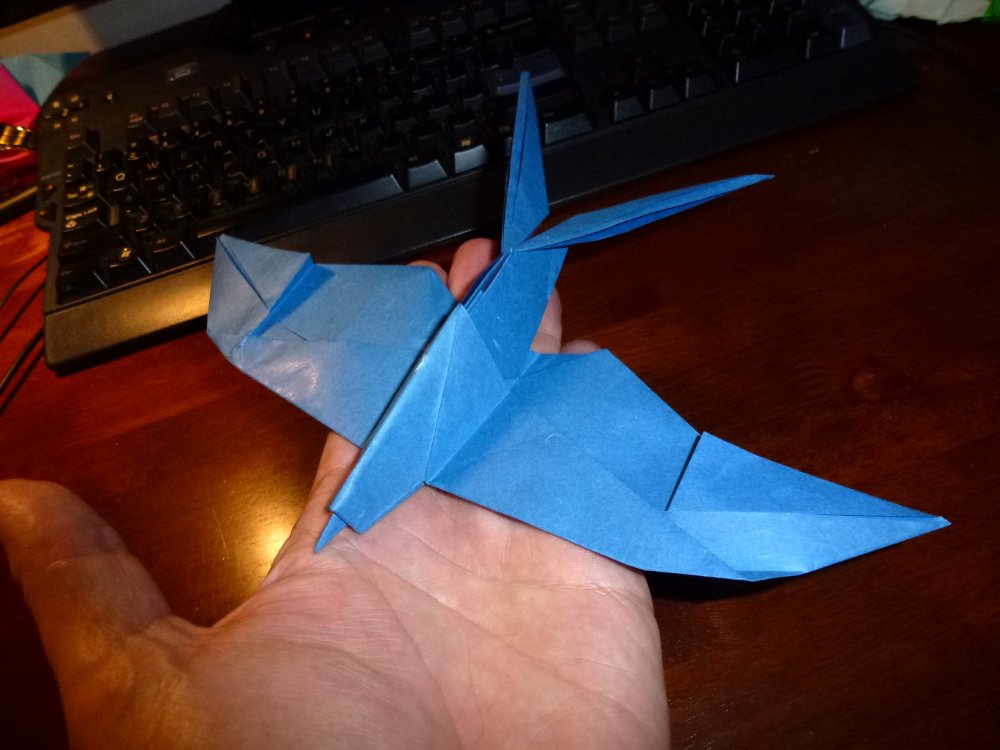 Efficient use of paper, nice management of the colour side and nice proportions, I am quite happy with this. It seems structurally fairly similar to Sipho Mabona's swallow also.