It is well known that dogs and middle school – squirrel! – children are easily distracted – Squirrel!: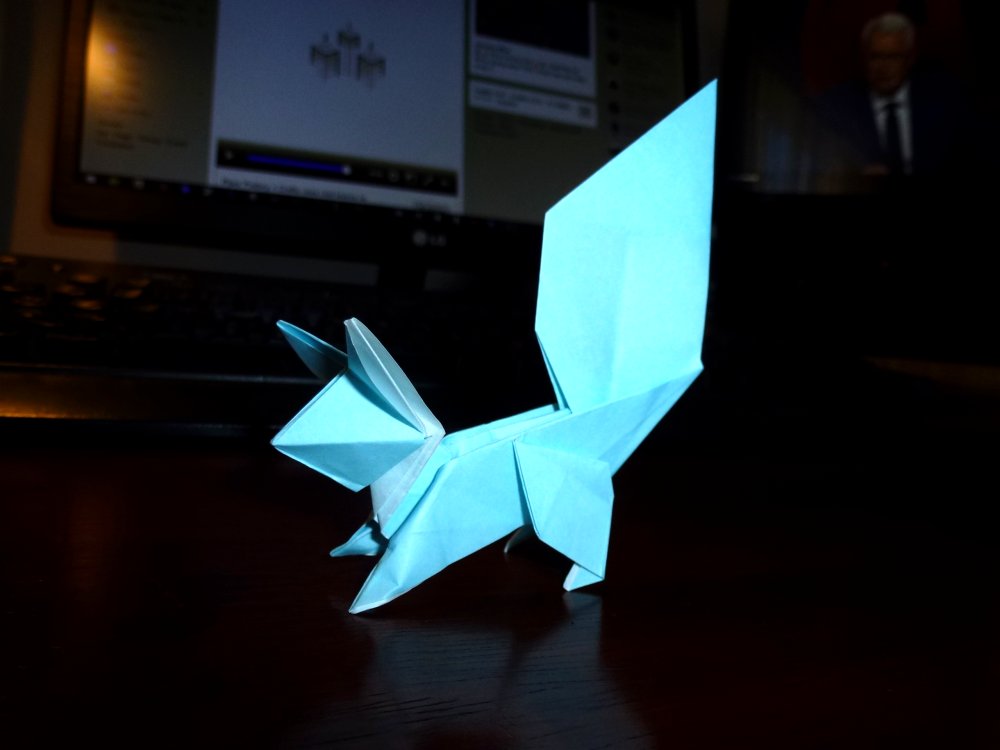 I am reminded of Doug the dog from the movie "UP" every time I see my students trying to focus but being unable to notice everything else around them but what they are asked to notice.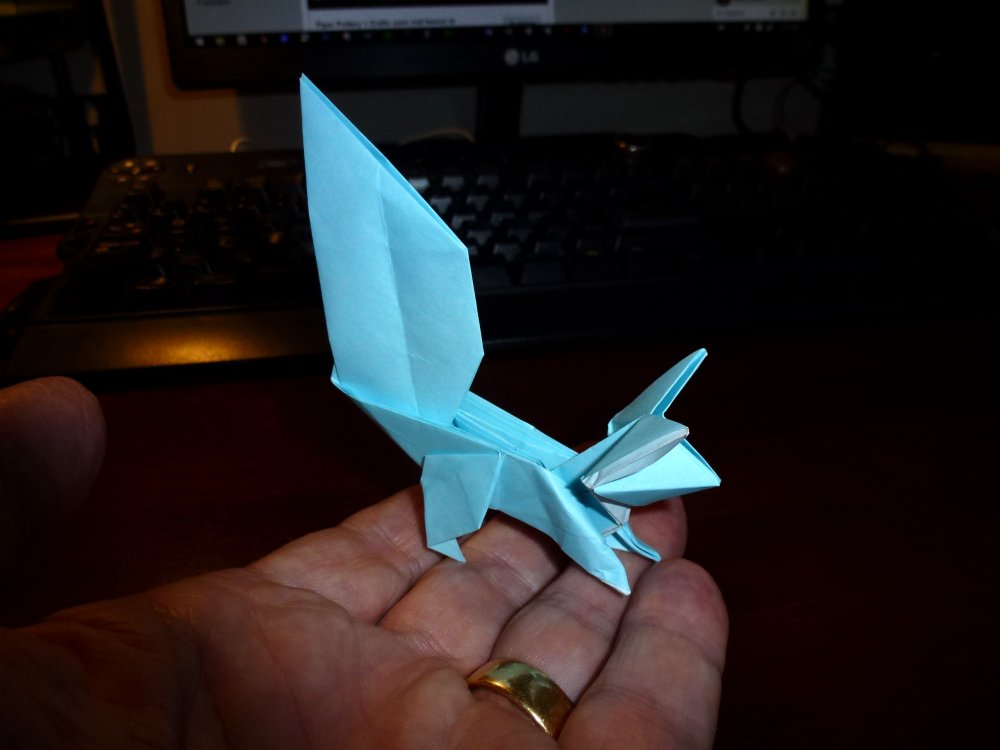 This lovely little fellow is designed by Oriol Esteve and is probably folded a little small, some of the shaping is really tricky on a 17cm square – cute but.