…how'd he know that then?
Being a fan of Monty Python, I find quotes emerge everywhere. What better to celebrate 300 models than a lovely little penguin: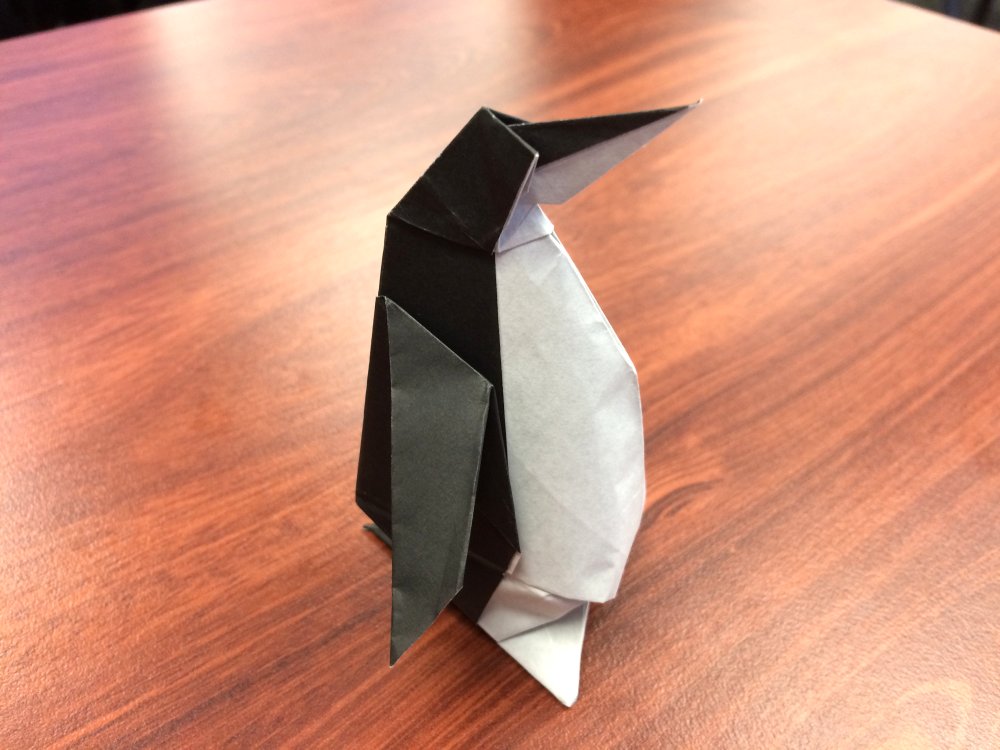 Designed by Jun Maekawa, I am amazed I have never folded this little cutie before, such a nice shape and, with presentation paper it would be a great display piece.
I used 17cm bicolour black and white, just perfect. It is plump, penguiny and every bit the dapper seabird.