Many origami designers have tried to pack lots of details into the one sheet. I have folded Brian Chan's One sheet Rose many times but I like the simplicity of this flower, stem and leaves: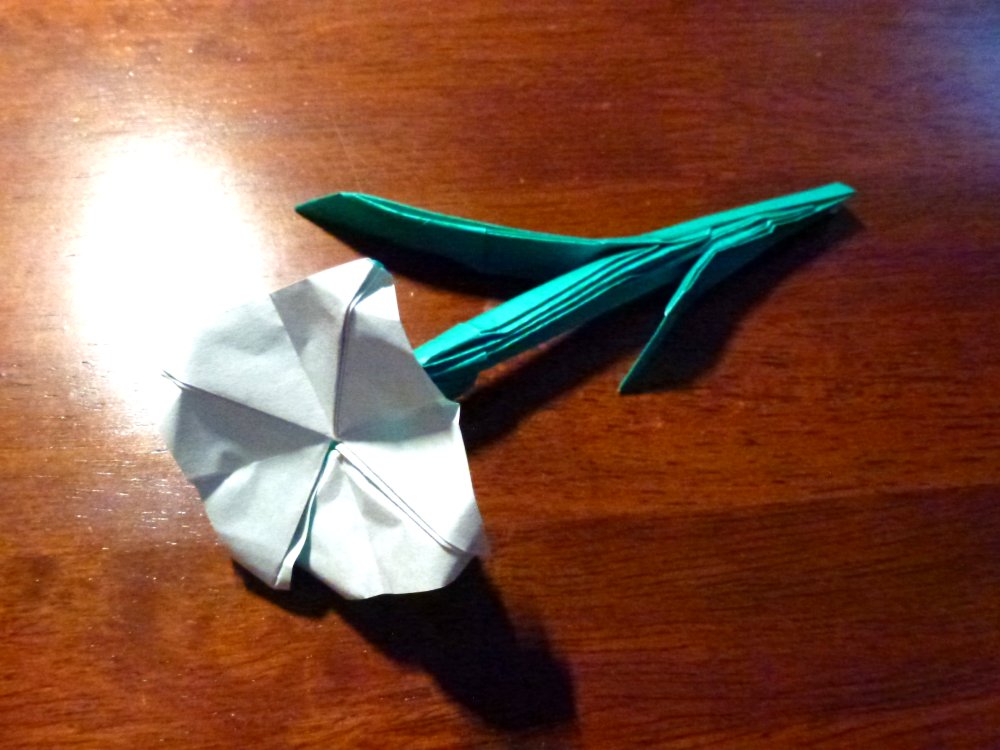 Using some interesting box pleating and colour management make a rather nice simple flower atop a divided stem and pair of leaves.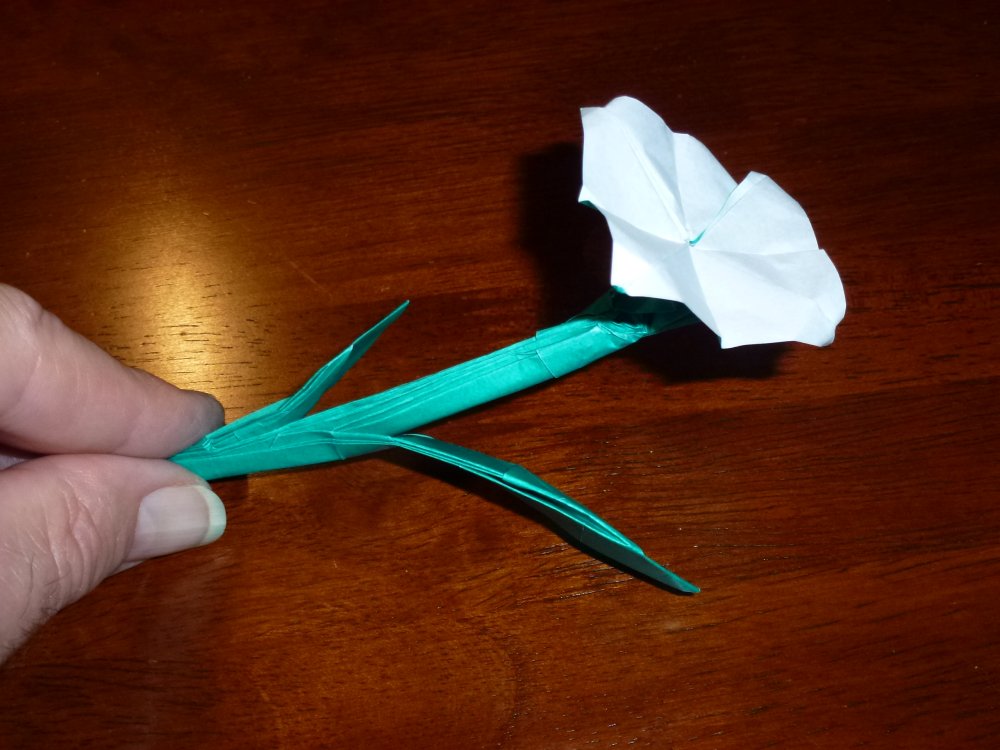 I think, with some McGuivering, you could use a different division (this is currently in 8ths) like 12ths and get more petals and more leaves – interesting technique indeed.