In a classic scene from the first Jurassic Park movie, a hunter realises he has just been surrounded by hungry, angry velociraptors, and utters the words "clever girl" before being ripped to shreds: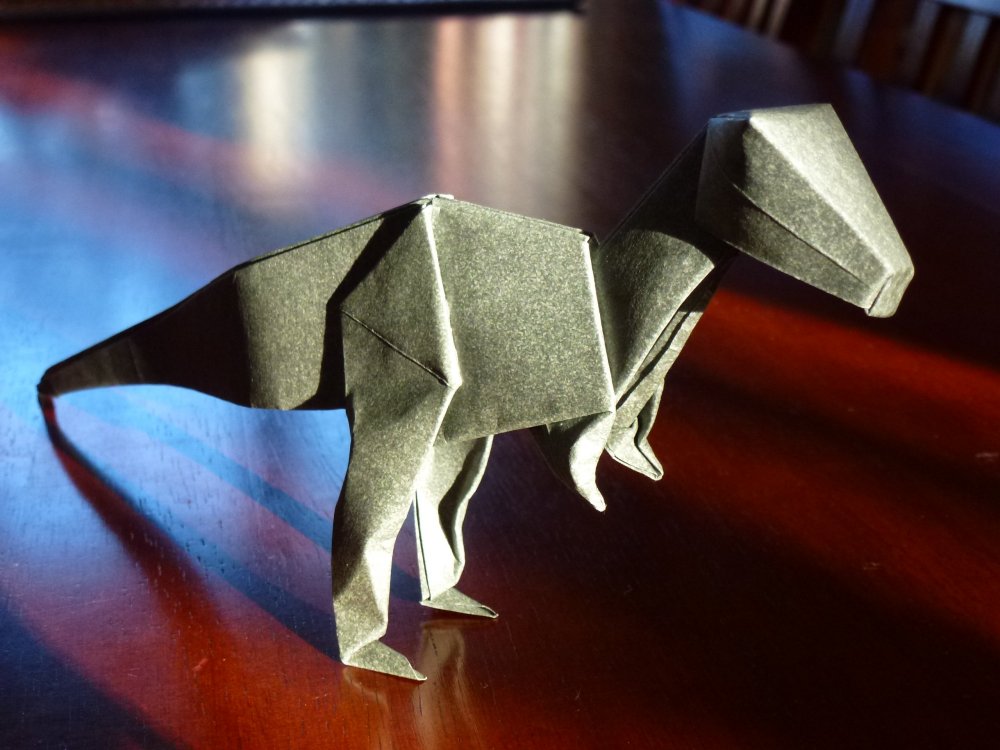 This delightful mode is really simple to fold, and belongs to that stable of models whose proportions are perfect, detail is sufficient, form is elegant and stable as is – a mark of clever design.
There is lots to love about this little snapper – the head, the placement of the haunches, the gentle curve of the tail – fabulous.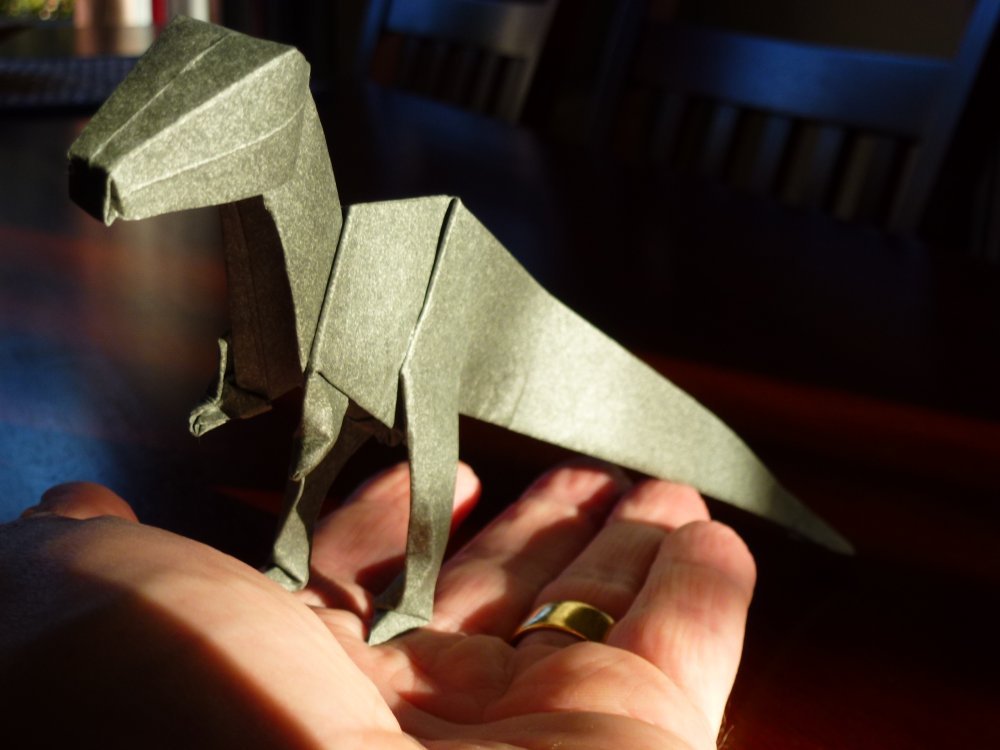 I folded it from a scrap of elephant hide paper I was about to throw out – it ended up being about the size of a Compsognathus, and it is my favourite model at the moment. You can fold it too, there is a brilliant video tutorial that shows you how on Jo Nakashima's YouTube channel – check it out.