For the last few months I have been working on parts of a project that will eventually be a framed collection or composition of some sort. Half of the fun is finding/developing models that suit but for this project I decided I would make paper for it also.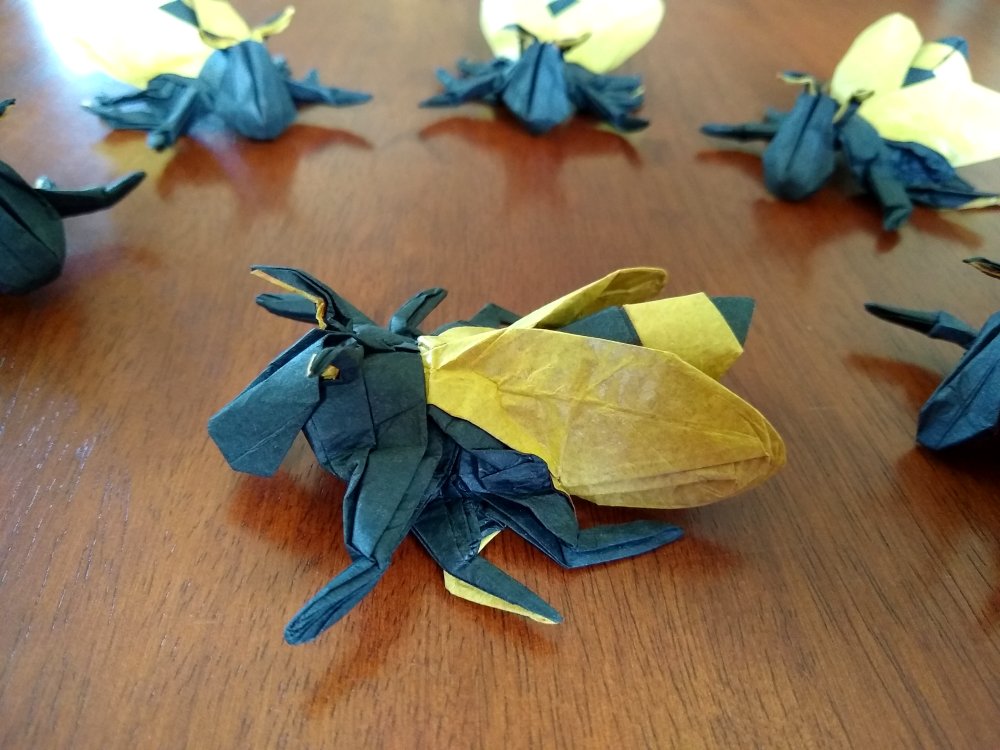 I started with Mark Kirschenbaum's "Honey Bee", primarily because it had the promise of a colour change to create contrast wings and a lovely stripey abdomen. Realising I had no suitable paper (going for a yellow/black vibe here) I laminated patterned black and yellow tissue to make a crisp double-tissue with little colour bleed. In retrospect the pattination on the black was distracting and, after going most of the way to folding a swarm I abandoned that line because the lovely detail of the bee was lost in heavy black paper patterns.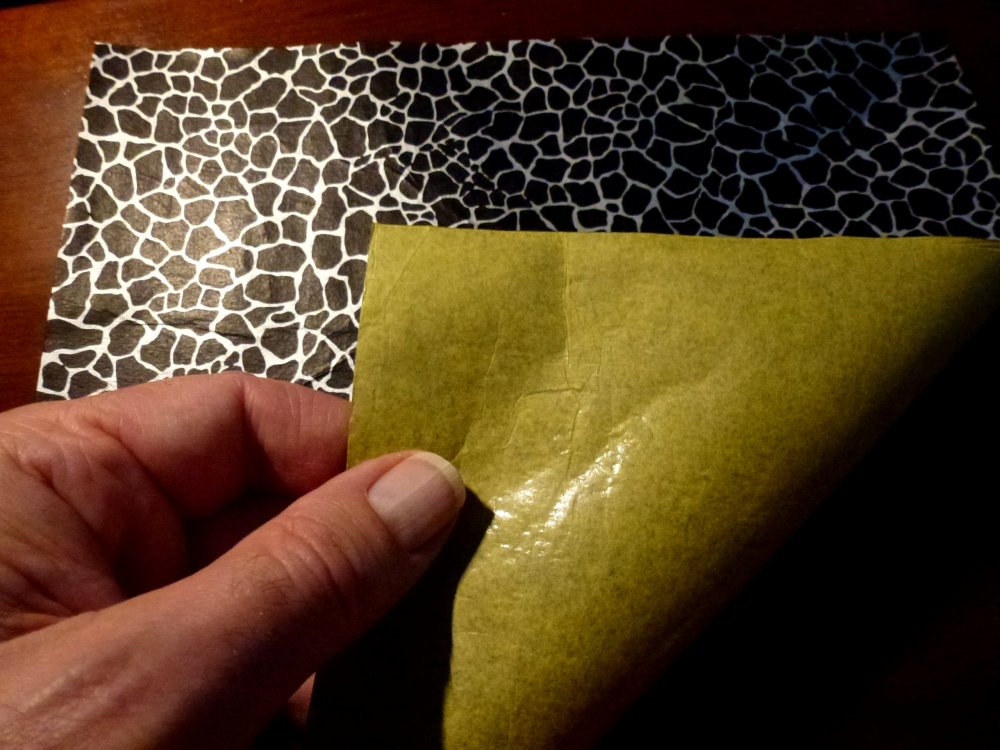 Unhappy with the effect, next I tried laminating black, pink and yellow (triple tissue) – the effect was lovely – the pink stopped the black colour bleed and made the yellow a rich golden colour. Still thin and crisp, but marginally thicker, the actual folding was harder (the tyranny of scale and fat clumsy fingers) but accuracy was my savior here – hand-cutting squares from an irregular hand-made sheet is fraught with issues but I managed to cut 5 perfect (ish) squares from the sheet with nearly no wastage (I felt like a legend).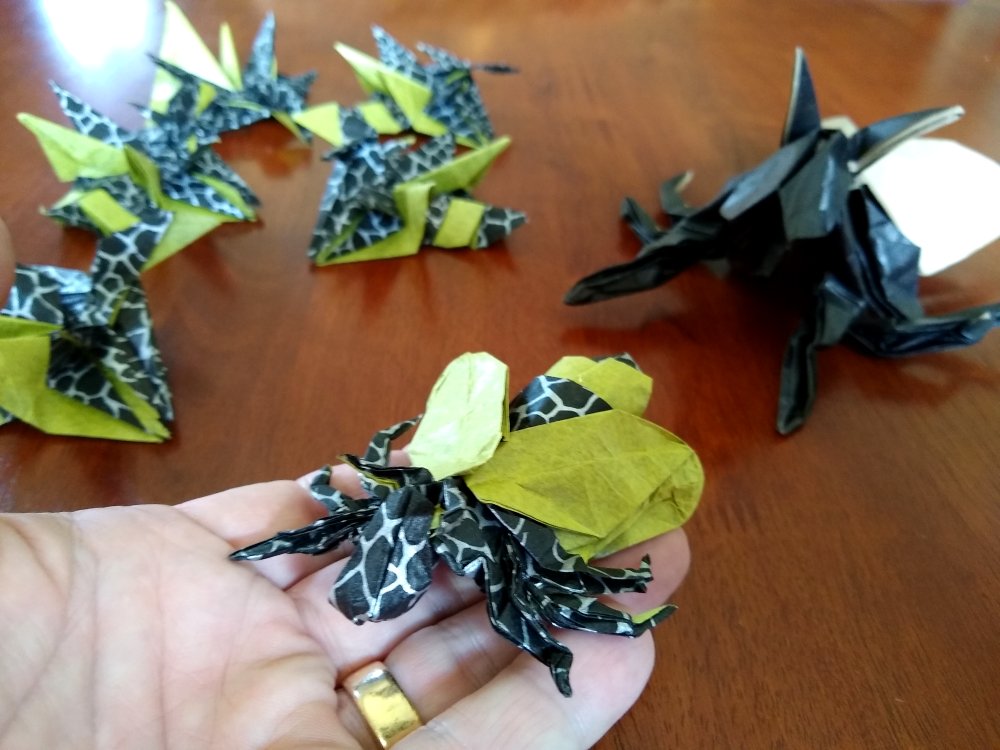 Folding in batch is the way to go – complete one maneuver then repeat 5 more times made the complex model possible at this scale – tweezers and patience a must.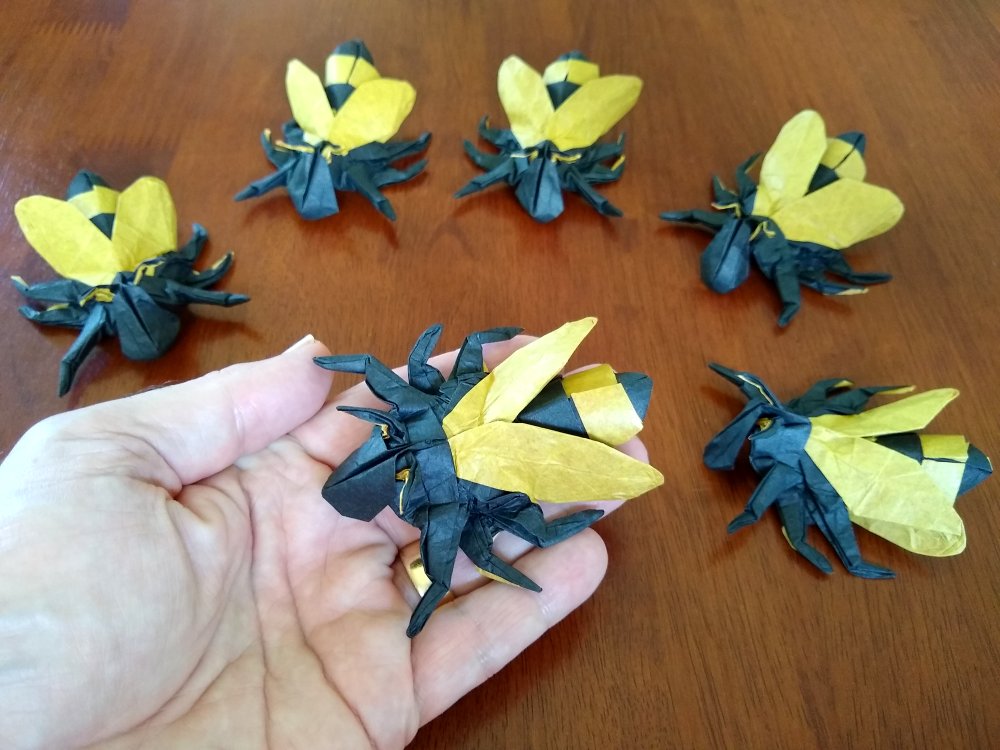 I modified the fold in a number of places – I particularly like the rounded wings and the re-worked antennae – they should be fun to pose. I still have posing to do, and affixing to the scene but I am happy with my little swarm. It took me a while to decide on whether to do bees at all … hence the title to this post.