Tuesday evenings for over a year now a mate and I get together and watch 2 episodes of Battlestar Galactica, gradually wending our way through the seasons. Tonight is the final 2 eps: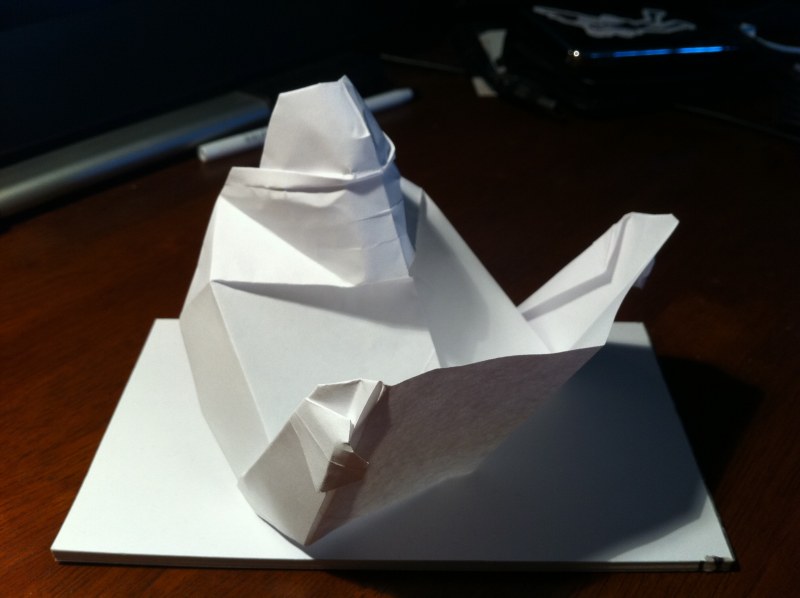 I like the idea that the CG extras (robot Cylons or "toasters" as they are lovingly referred to) would have to check the script to determine their cues to enter, gesticulate mecahically and kill all humans, so I modded a fold of a german person wearing a hat reading a newspaper to suit: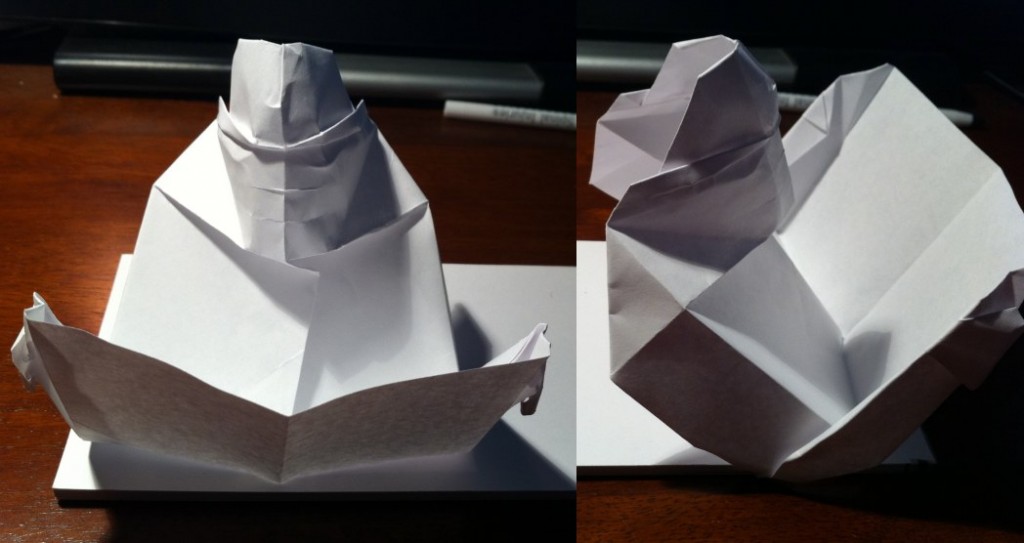 …squint, look at it in poor light, chemically enhanced and … you got it, right? Well, it is sort of figurative, and sort of works – I really wanted to do the whole cylon centurion but could not find a fold that worked.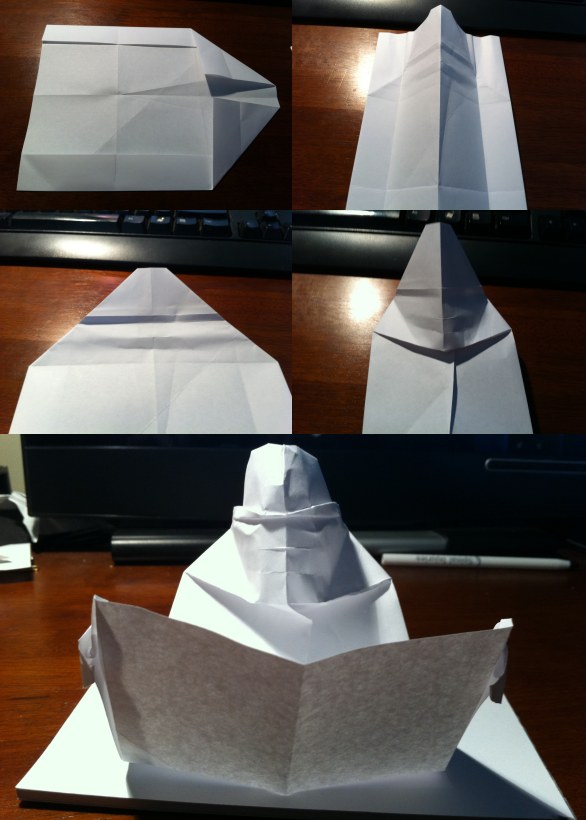 If you have not seen the more recent incarnation of BSG you really should – it is landmark Sci Fi, I like it that episodic drama can literally take your breath away, move you to care about the characters, make you question things and be so danged entertaining to discuss.