Riffling through boxes of stuff from our kid's Kindy years, we came across a cache of artworks my Son painted. Being too precious to throw out (and long since removed from the fridge), I set about cutting it up into 2:1 rectangles – LOTS of them: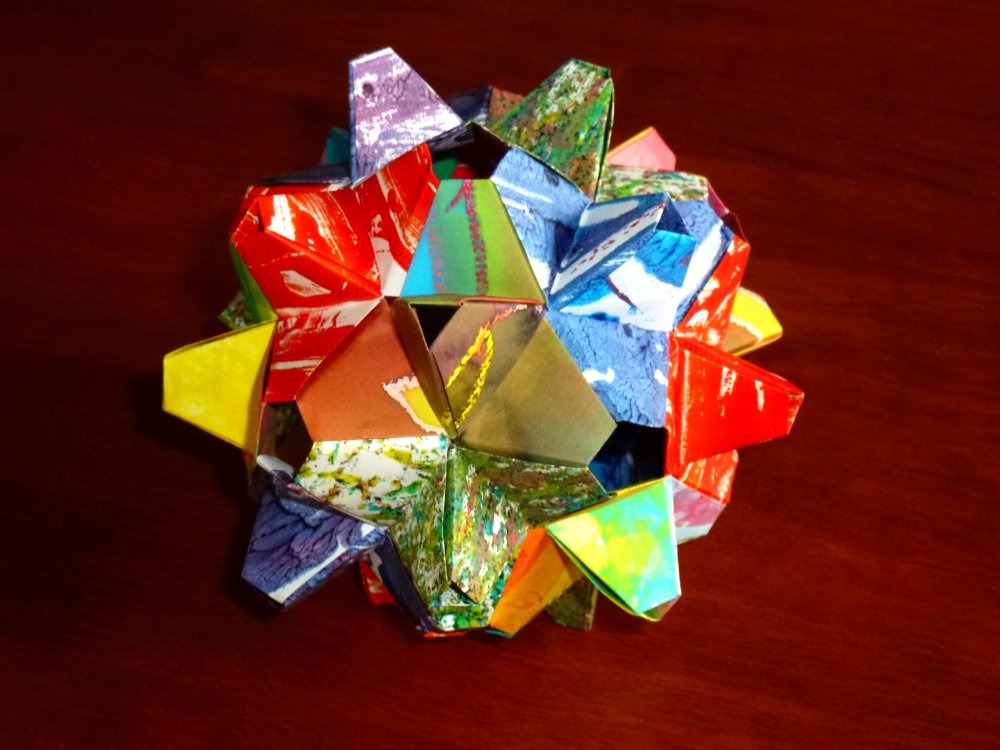 I then arbitrarily folded them into a modified unit based on one I used that was designed by Tomoko Fuse.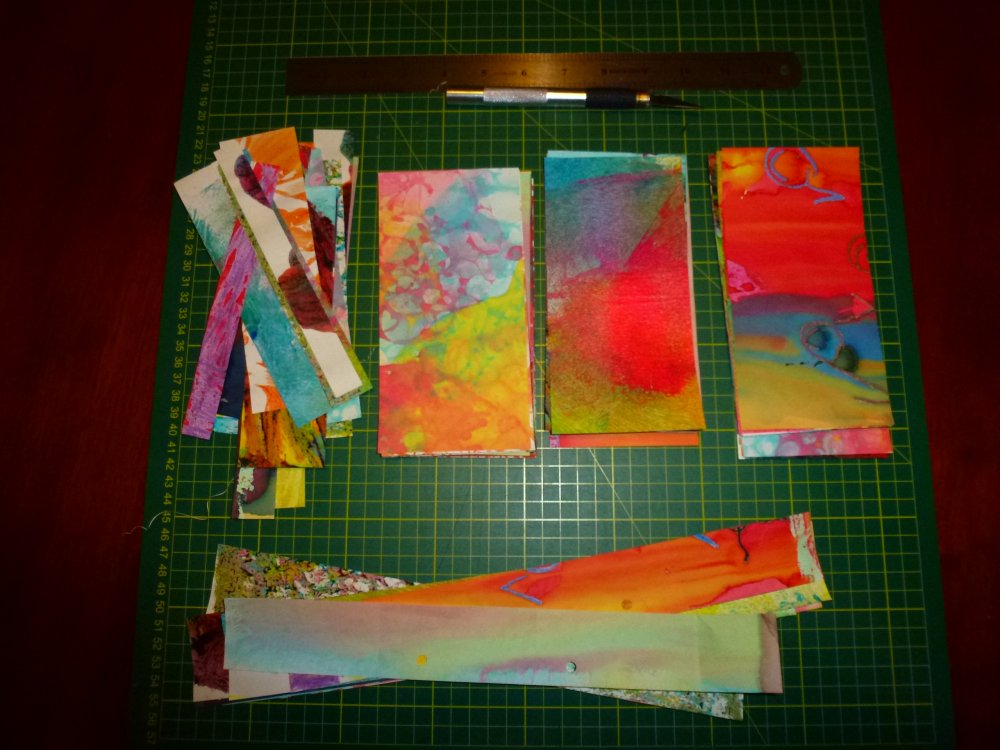 Folding LOTS of them, in colour groups, allowed me to experiment with composition. I settled on groups of 3 to form sharp triangular points, then tried jointhese with adjacent points, but the resultant amalgum failed to curve. Undoing that, I kept points of 3, but connected 5 of them together and created a less sharp point, but this meant that adjacent connectors were either inline with an adjacent 3, or part of another 5 – a repeatable pattern that curved.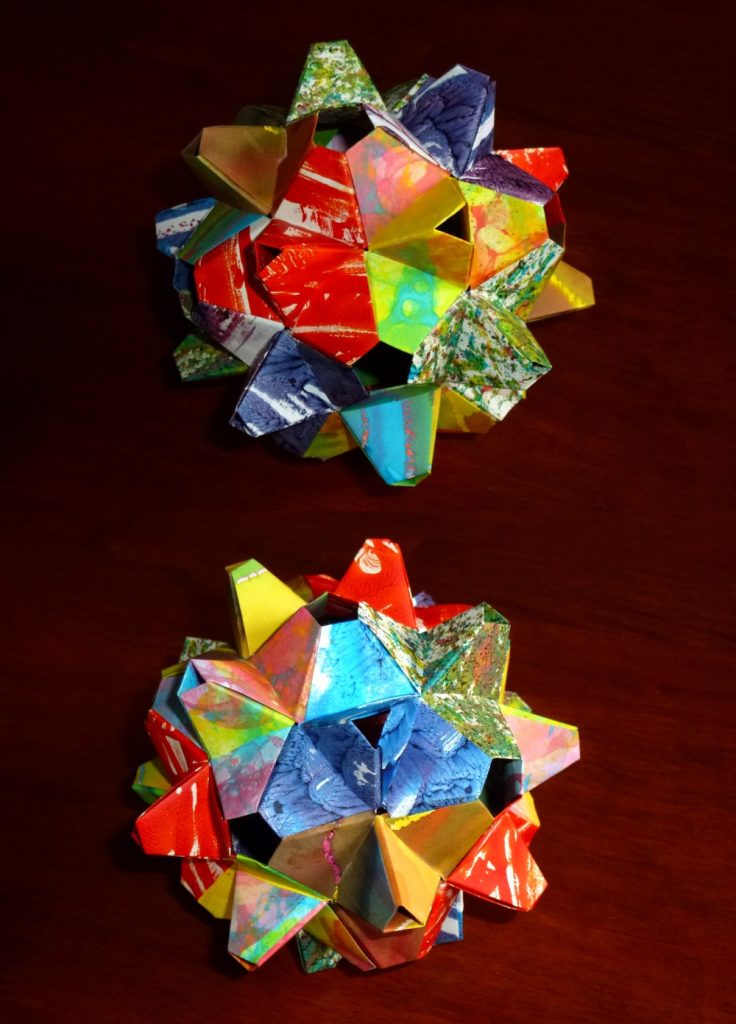 Afte a flurry of joining in this way, ensuring no 5 had 2 of the same colour, by some miracle I found I had exactly the right number of modules to make a rather lovely spikey ball.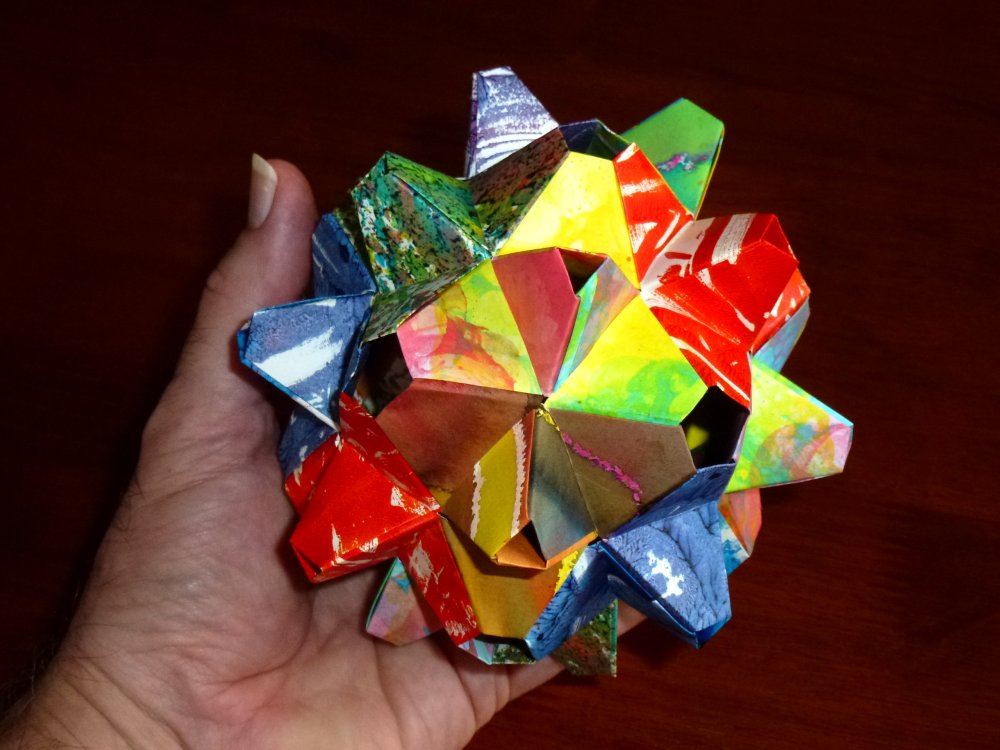 I will offer this one to my son, as a souvenir of his youth, a precious artifact indeed. I think this is also a NEW model, I have not seen anything like it before 🙂