So I have this big plastic box of models – 4 months worth of them, and I enquired if the School Library (I am a teacher btw) would like to use them for a display sometime: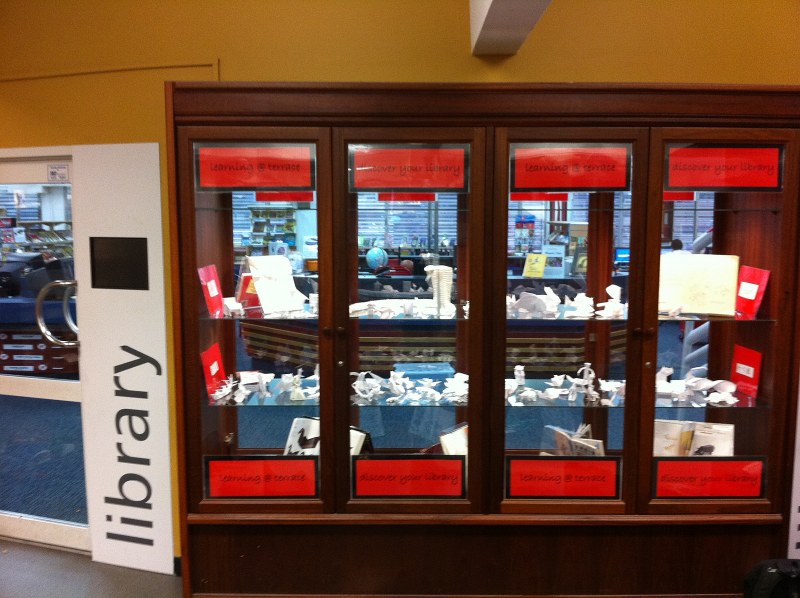 The day after I suggested it, the display case was empty and we began laying them out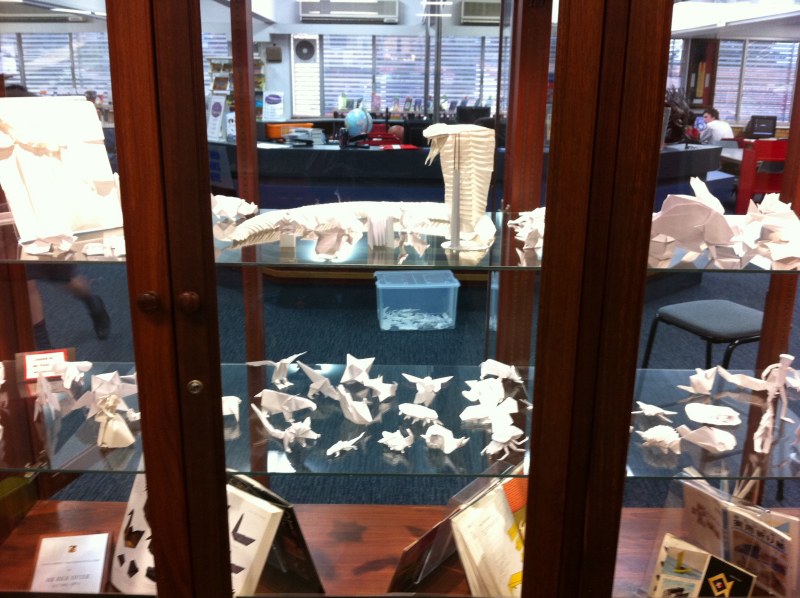 It is terrifying, and wonderful, to see so much paper torture in such a concentrated dose – some lovely models amongst that 4 months worth.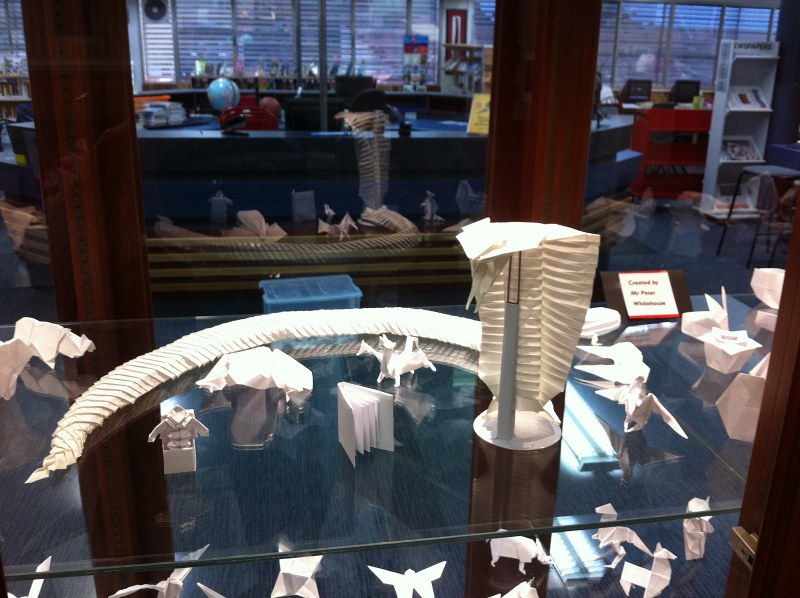 They can look after them until the end of the term I guess – we shall see how they fare being on display (they do look pretty under lights) – at least I can lock the cabinet to stop inquisitive fingers touching them. I hope the dust from the adjacent building site is over and done with – we shall see.