An odd-proportioned rectangle first drew me to this model – 1.5:1; that means slicing off 1/3 from one side: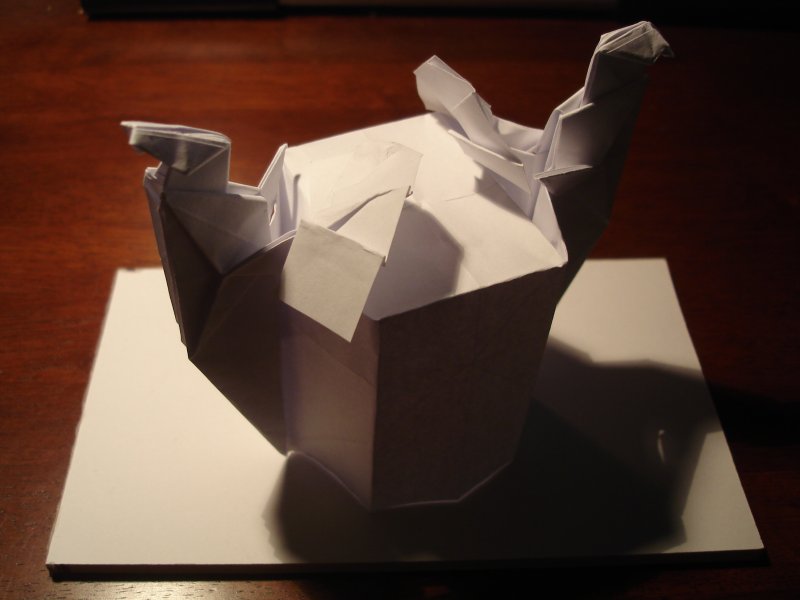 Two figures, standing (oddly) beside a lovely card table, pack in hand

This reminds me of a Neil Elias figure, but is cunningly (and surprisingly simply) crafted by Eugeny Fridrik.  I loved how the table appeared out of a gusset – seemingly by magic.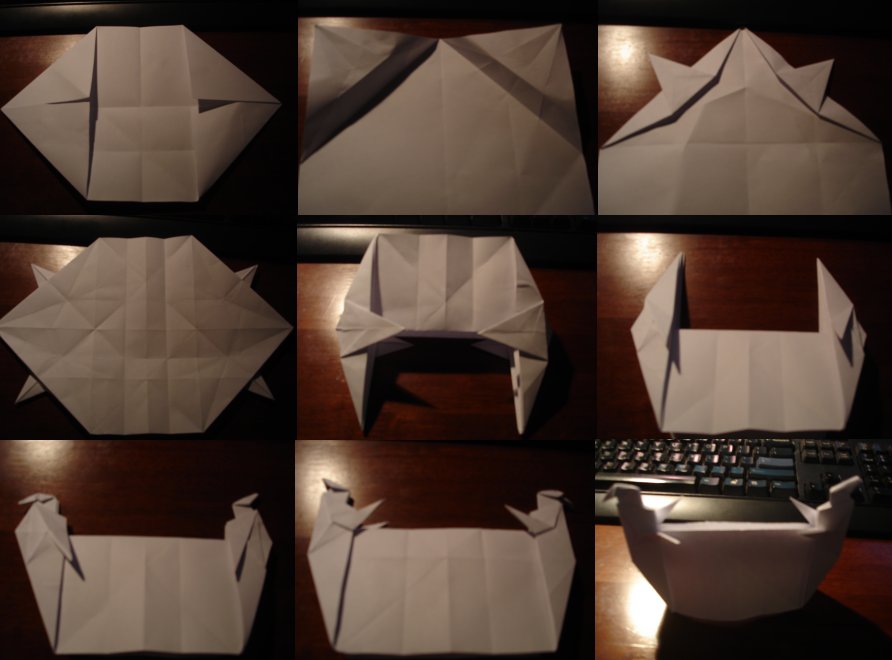 You too should have a go at this model – here. I had to do a little papercraft from some of the offcut paper to make the card hand, and there is a nice little pleat keeping it on each figure's hand – very tidy.