So ends another month – May was a big one with a few seriously cool models in it (well, I think they are cool anyway), and I think I will add some of them to the Library Display just to freshen it up a little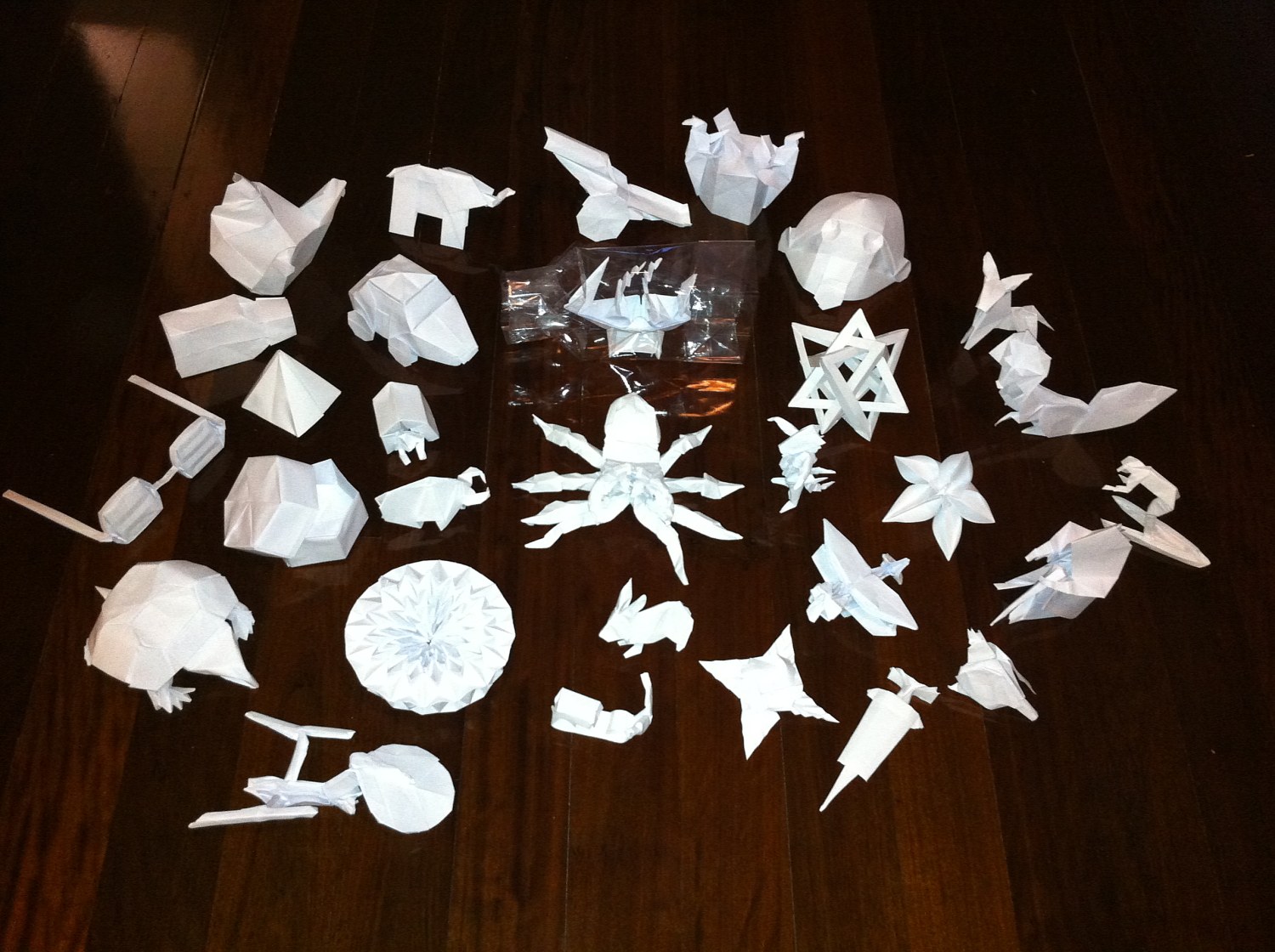 In May I challenged the paper beyond what it was ever capable of doing – Schneider the spider was testament to paper fatigue, invented a bunch of designs (you see my skill level is going up so I see folded solutions to problems) and am happy with my progress to date.
What scares me a little, if I let myself think about it, is that I am not even half-way yet. Tying the fold into something that is happening to me and my family and friends seems to make the mad panic of "what am I going to fold today" a little less panicky … onward and upwards tho, hey.
Hope you are enjoying the ride, say "hi" to your mum for me.