Most cultures have myths and legends, developed over centuries, to explain how things work. The Chinese Zodiac and New Year is at odds with the western Julian calendar, but none the less interesting: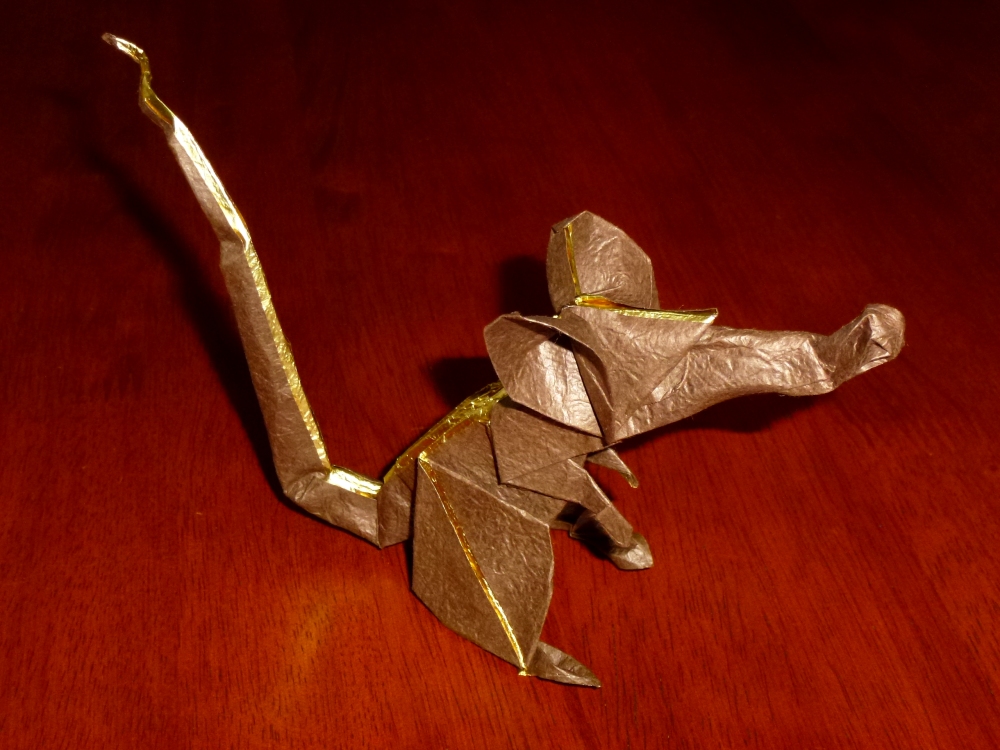 2020 is the Year of the Rat – interestingly my socials are full of mouse diagrams, but for me there are few iconic origami rats, and this is my favourite – designed by Eric Joisel, I just love the character this chap presents.

Every time I have folded this little guy, he always looks different – his posture and expression is so variable, the economical use of paper, the relatively simple fold sequence – such a joy to fold.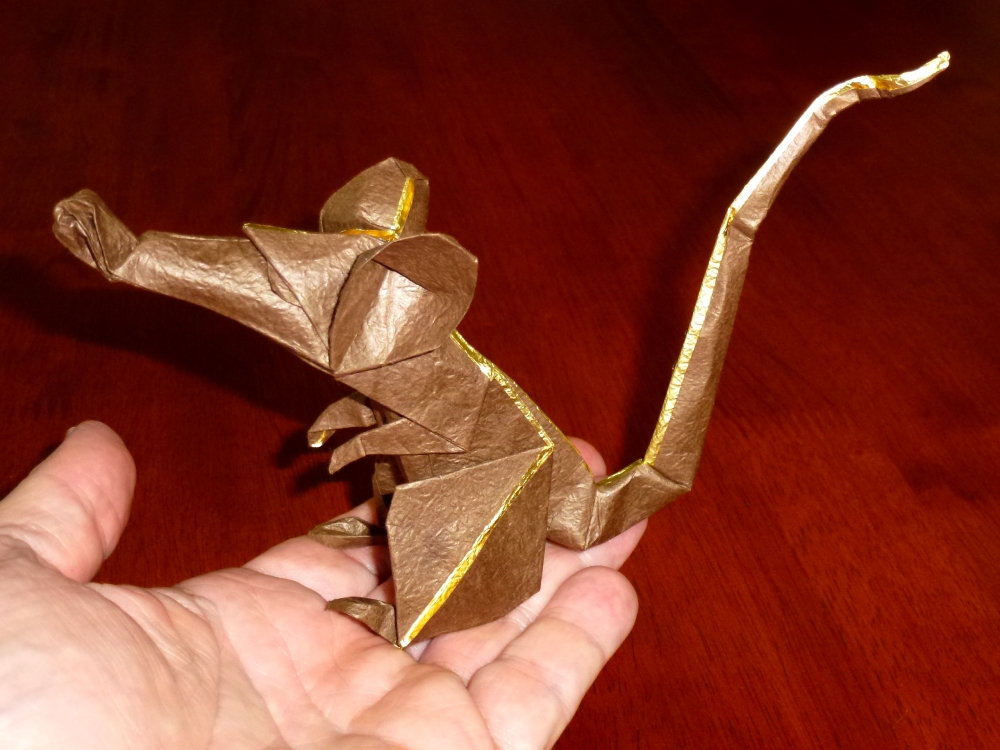 This was WTF (What's That Fold?) #35, it was fun and a bunch of people got involved.