My usual line "if you find interesting paper, get it and I will make you something out of it" has been the start of many fascinating journeys: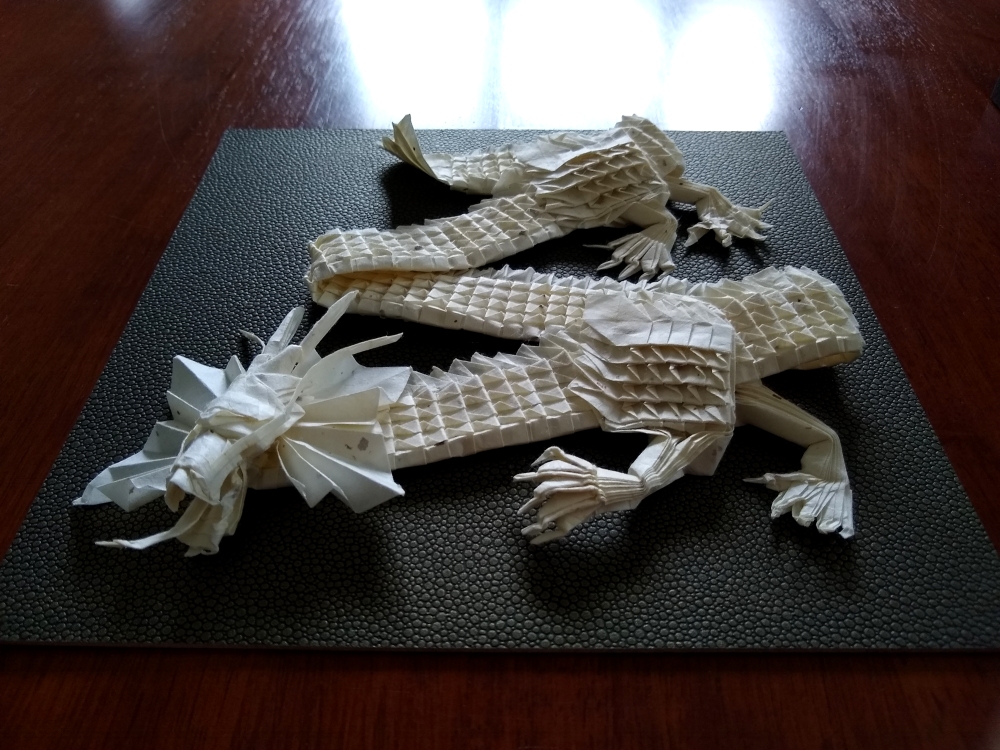 Peter and Majella travelled to Japan, and found some lovely paper – one, a sheet of hand-made natural Kozo with botanical inclusions screamed out for something delicate and textured. I had intended to return to Mikiller觅晨's modular dragon, having already folded it large, I thought it might be interesting to fold it tiny and trap it in a shadowbox frame.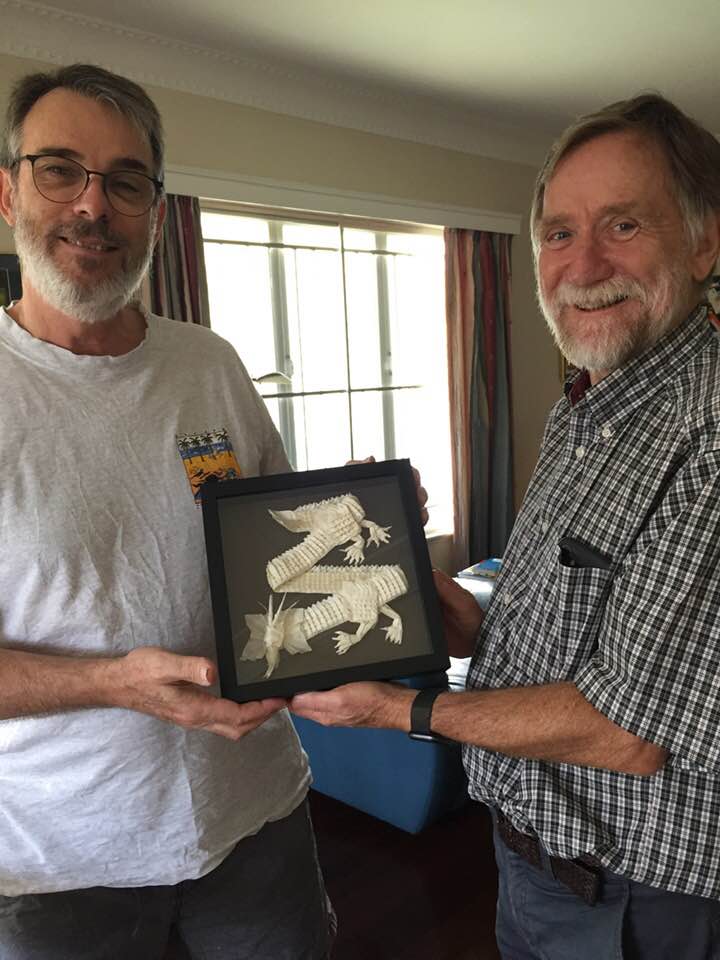 I set about devising a scale (total size of fold, so it fits into a shadow box frame I have) – split the sheet longways into quarters and that gave me a 16 cm wide strip, that when collapsed down it resulted in scales of about 5mm.
Wielding a trusty bone folder and a pair of tweezers, I began the crenellation and texturing that would be the body. One strip was not quite long enough, so laminated a half a second strip on to make the body generous enough to end in a lovely fan-tail.

The legs are separate papers, 16cm squares similarly tortured and textured, toe stretches give you a beautifully expressive set of claws. the head is 9 bits of paper (head, lower teeth, upper teeth and tongue, whiskers, frills, but is so beautifully detailed, even at this scale that I can forgive the "papercraft" necessary to bring all the folded bits together.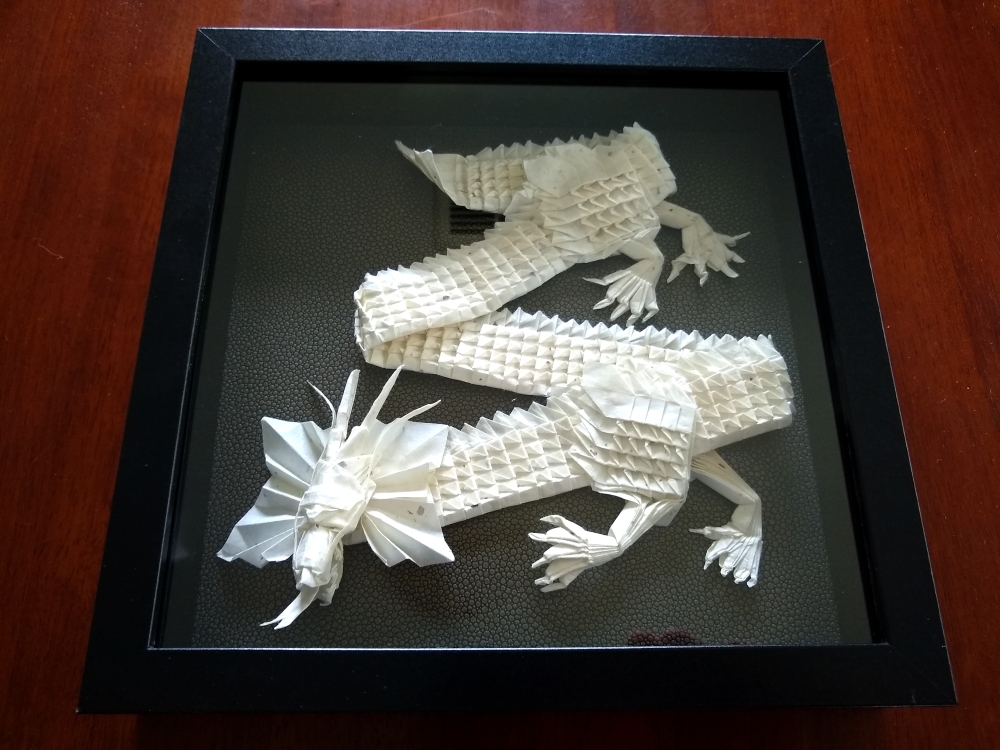 Posing options took a while, most of the dragons I saw in Vietnam were head-down, so after briefly flirting with a head-up pose, I settled on a wiggly downwards pose, trying to hint at movement. I mounted it on a square of "Lizard Skin" paper, dark to nicely make the lighter dragon details pop.
Very happy with the result, such a privilege to work with such lovely paper. I hope Peter and Majella can find a nice place for her.