Now it is my brother-in-law's Birthday today (Happy Birthday Robert!!!) and he loves all things Motorbike (especially high powered zoomy ones), so I thought I would make him a Moped: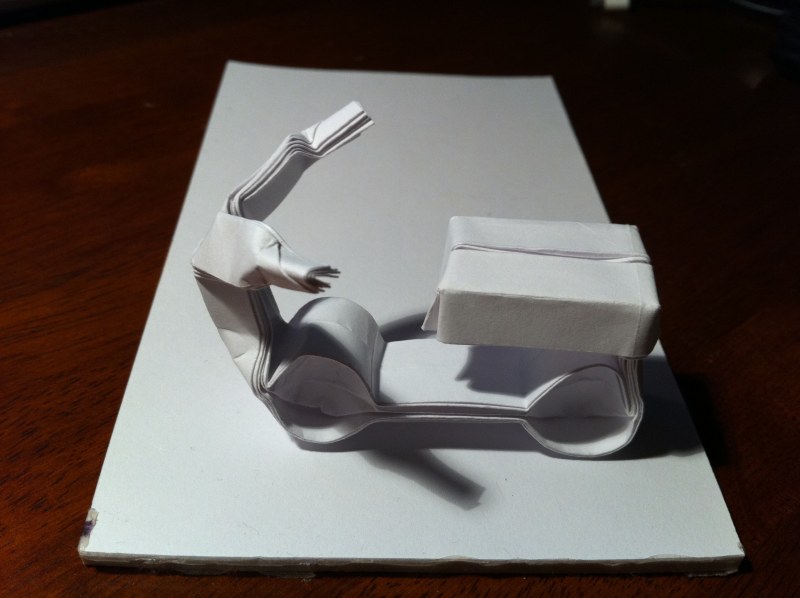 This is doubly hilarious because this little dinky model looks like it would be slower than walking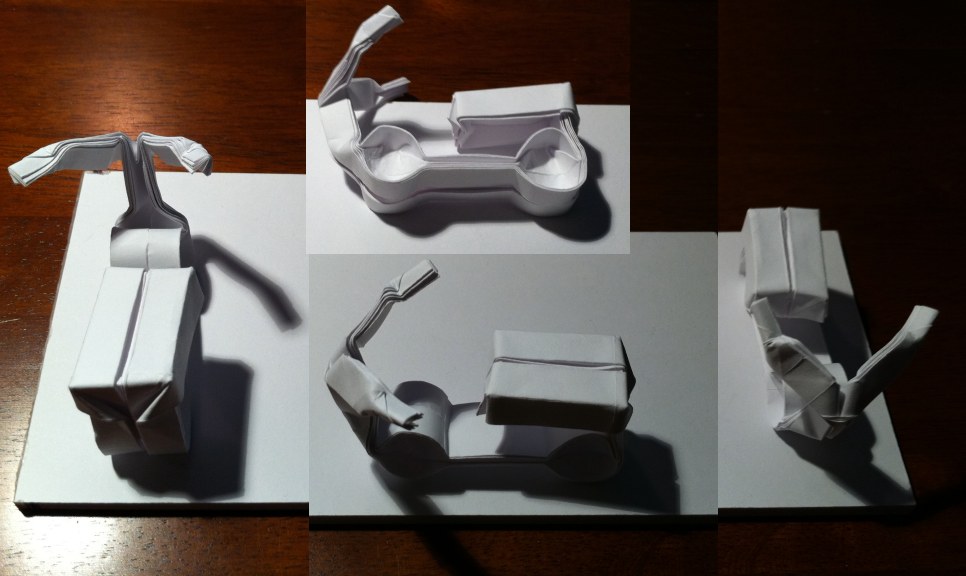 Made with some simple (if compact and intense) box pleating – no cuts nor glue, this is a well proportioned and fun to fold model.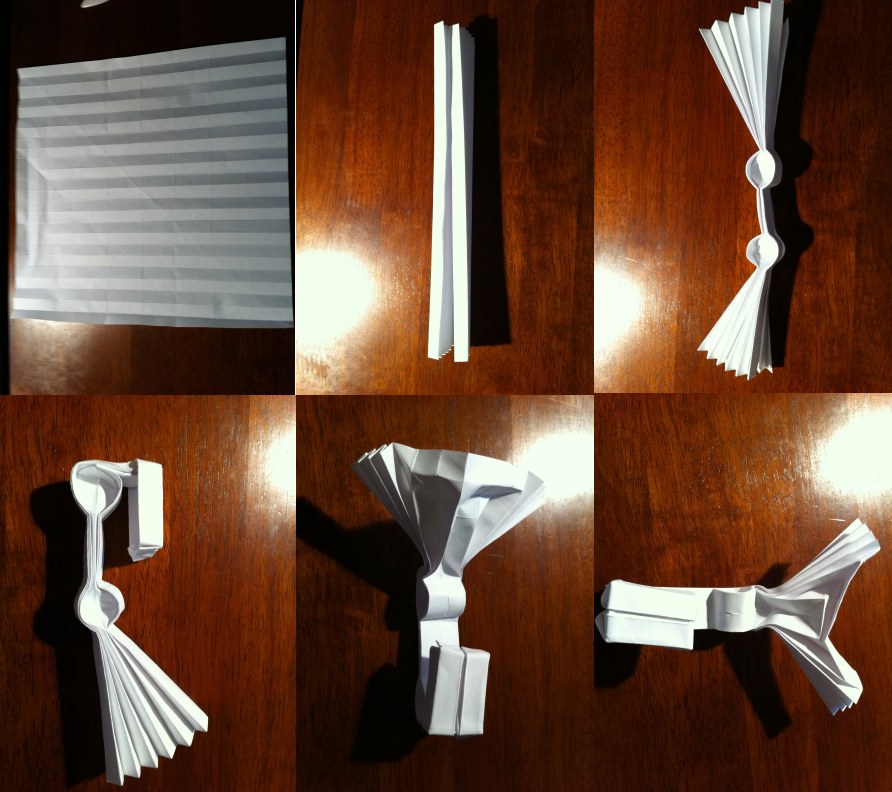 You should have a go at this yourself – take care, 32nds are a pain to fold on a small piece of paper – Instructions are in Austrian but the diagrams make plenty of sense.