Now 2020 is winding up fast, and I say for the most part – good riddance. We decided to stay home, low key, but New Years Eve is not complete without "fireworks":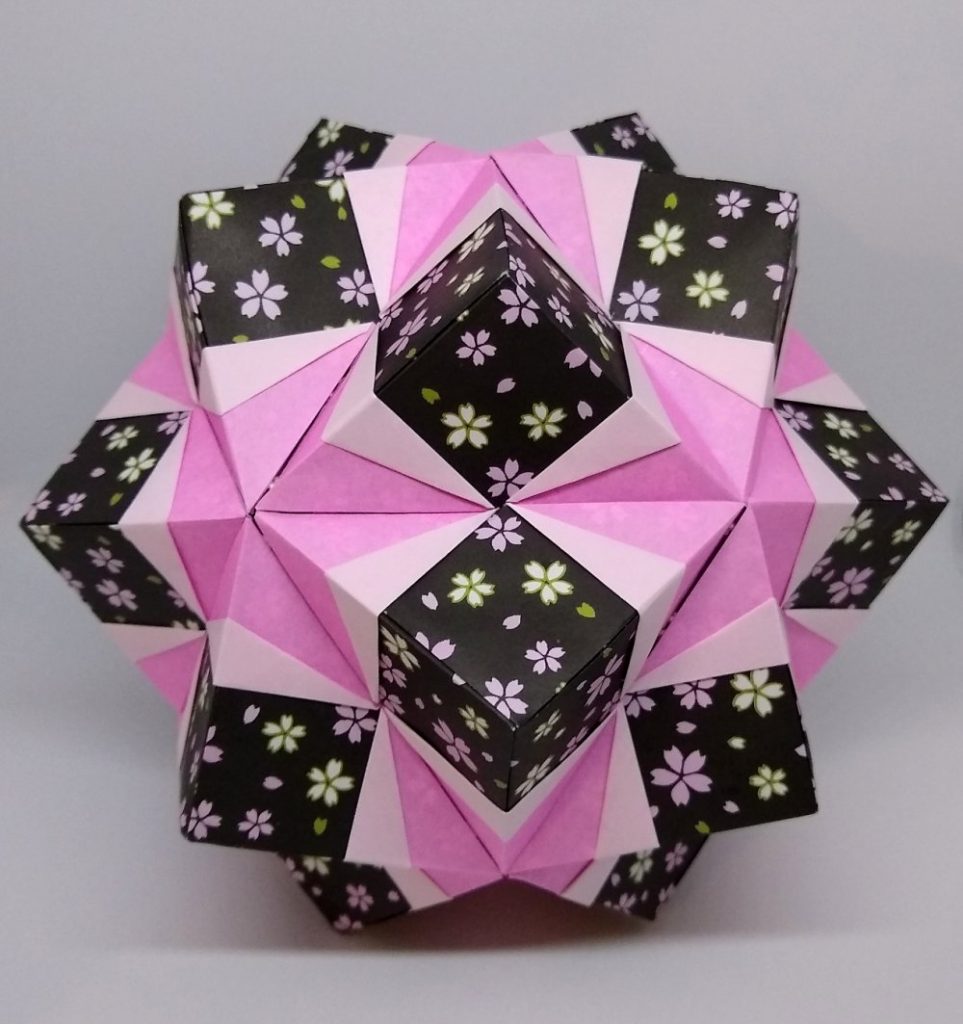 I decided to fold a modular, found a relatively simple one then discovered it challenging because of volume and construction. This model is my fireworks – an explosion of colour and emergent geometry.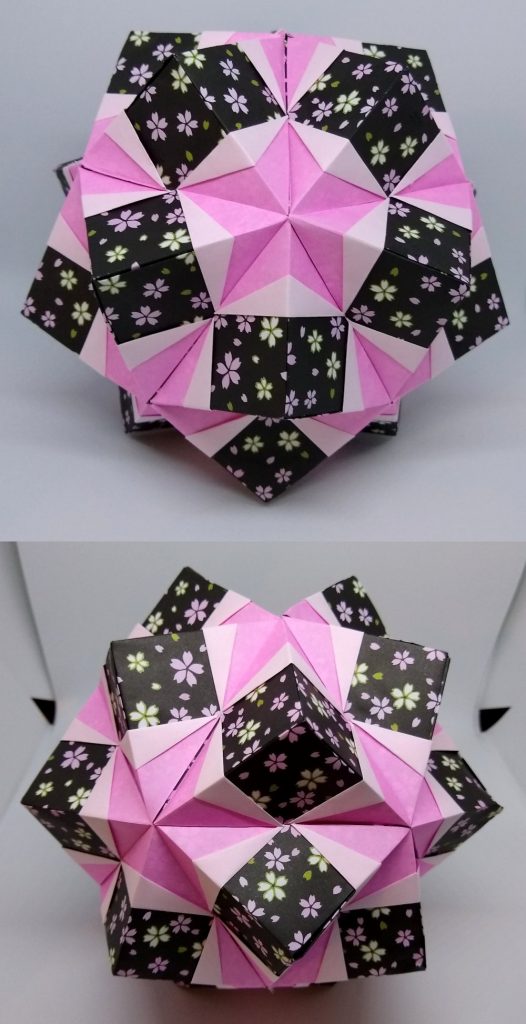 Folded from 90 separate pieces of paper, 30×1:2 rectangles and 60x 1/2:1 triangles – I decided to go with cherry blossom tones, the resultant "Star Pocket Kusudama", designed by Sansanee Termtanasombat (Praew) from Thailand is a geometric treat indeed.

The construction is similar in morphology to the sonobe unit, and i can see me re-visiting this as the "decoration" on the basic unit is clever and simple – with LOTS of potential to customise.
1026 – it BLOWS MY MIND that this blog has chronicled 1026 models I have previously never folded – the more amazing thing is that there is a humongous swag of "must fold" that await my personal paper torture – paper can do anything.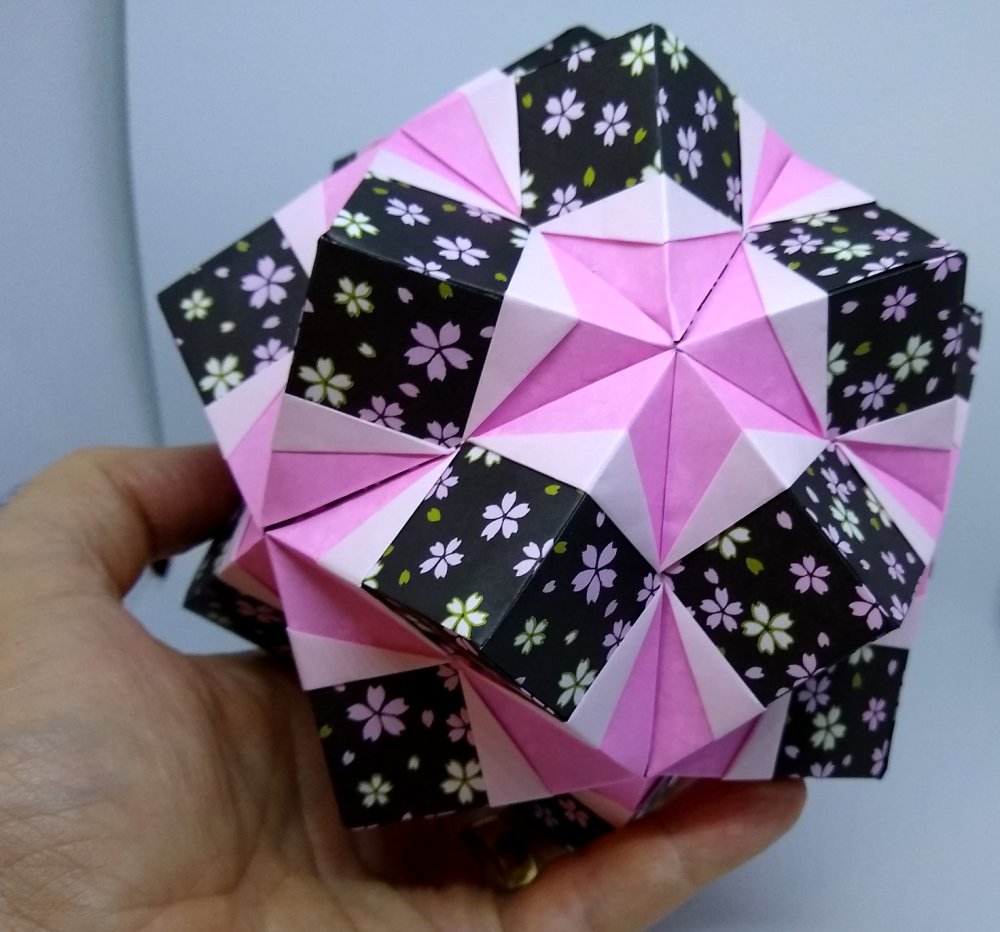 My wish for you is that the New Year brings you more joy, security, happiness, companionship, love and hugs than 2020 did. I am glad to see the back of 2020, one should not have to work so hard, but you get that in the era of a global pandemic I supposed. I know I have been blessed with a safe family, sensible precautions by government and relatively safe work environment.