I was scheduled to go on a weekend away with the missus, then the State Government called a 3-day lockdown because of a small outbreak of a new strain of Covid-19, so found myself home with some time on my hands: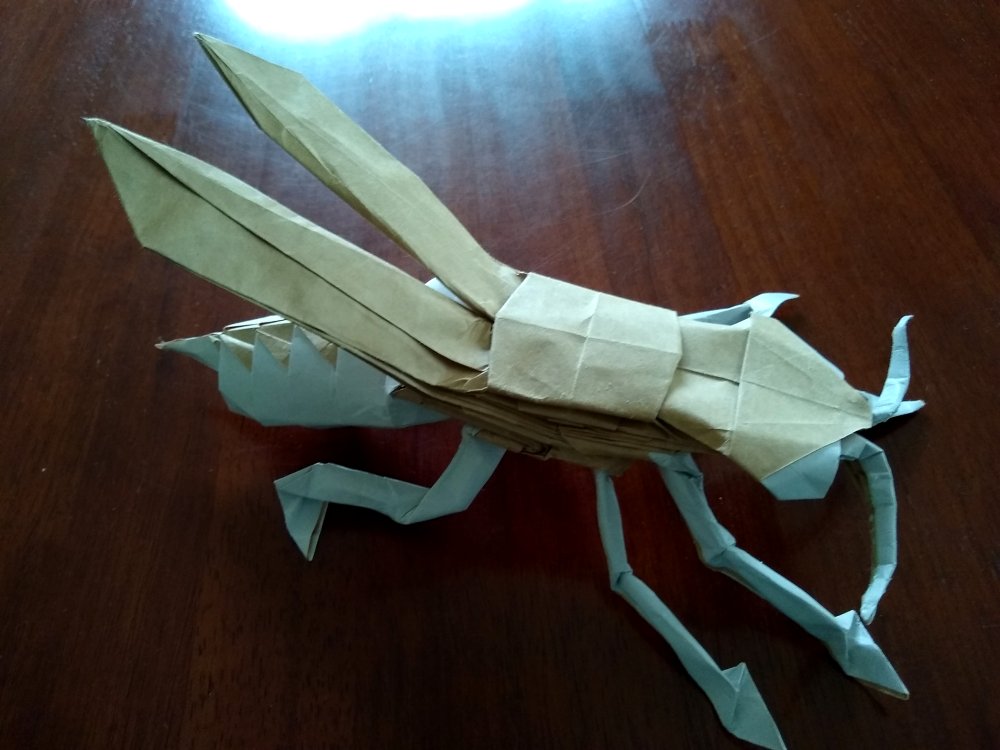 After 2 glasses of wine, I decided to see what Kraft paper could do, and decided to throw a 70cm square of white/natural at Stephen O'Hanlon super complex wasp photodiagram design.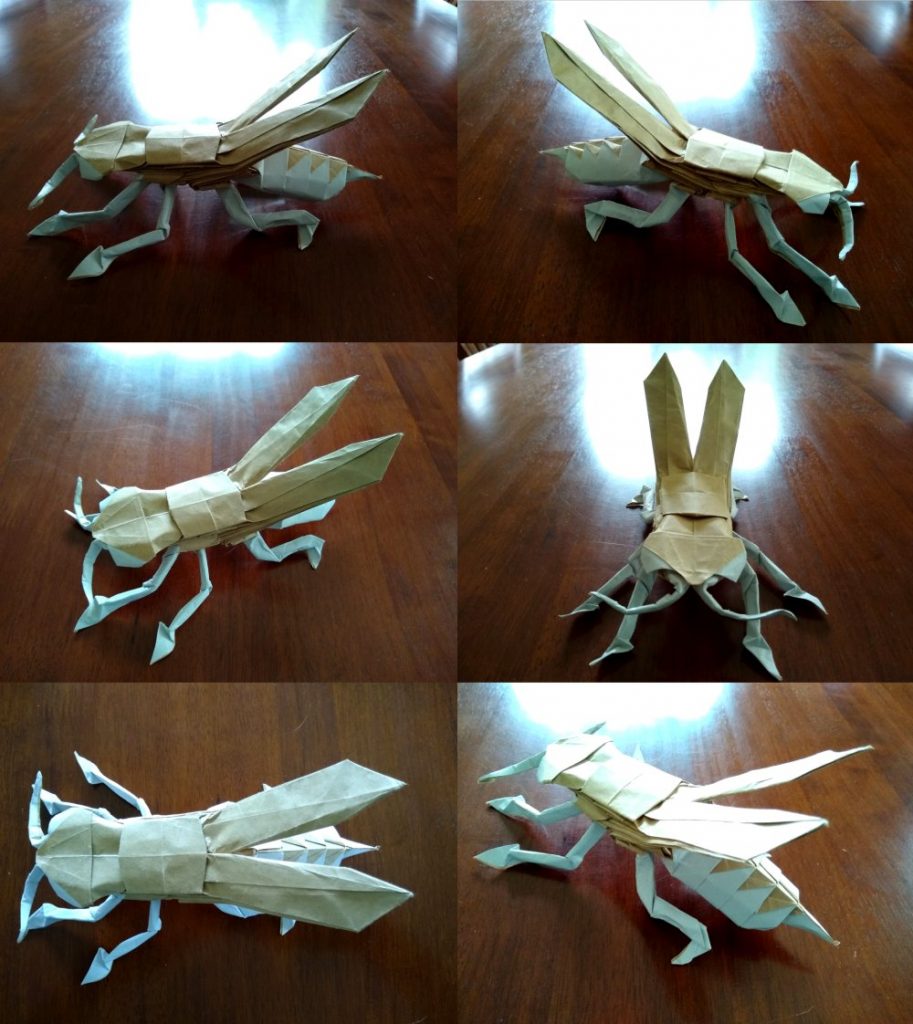 I fully intended to stop when it failed – Experience has taught me that insects like this require really thin paper, but I just kept folding and the model worked out pretty well. There is a lovely proportion to this model and the sequence is intense (I must have some skills because the wine seemed no impediment) and fun, borrowing from many designers – namely Shuki Kato, Robert Lang and Anibal Voyer – having folded from all these designers I can certainly feel the influences.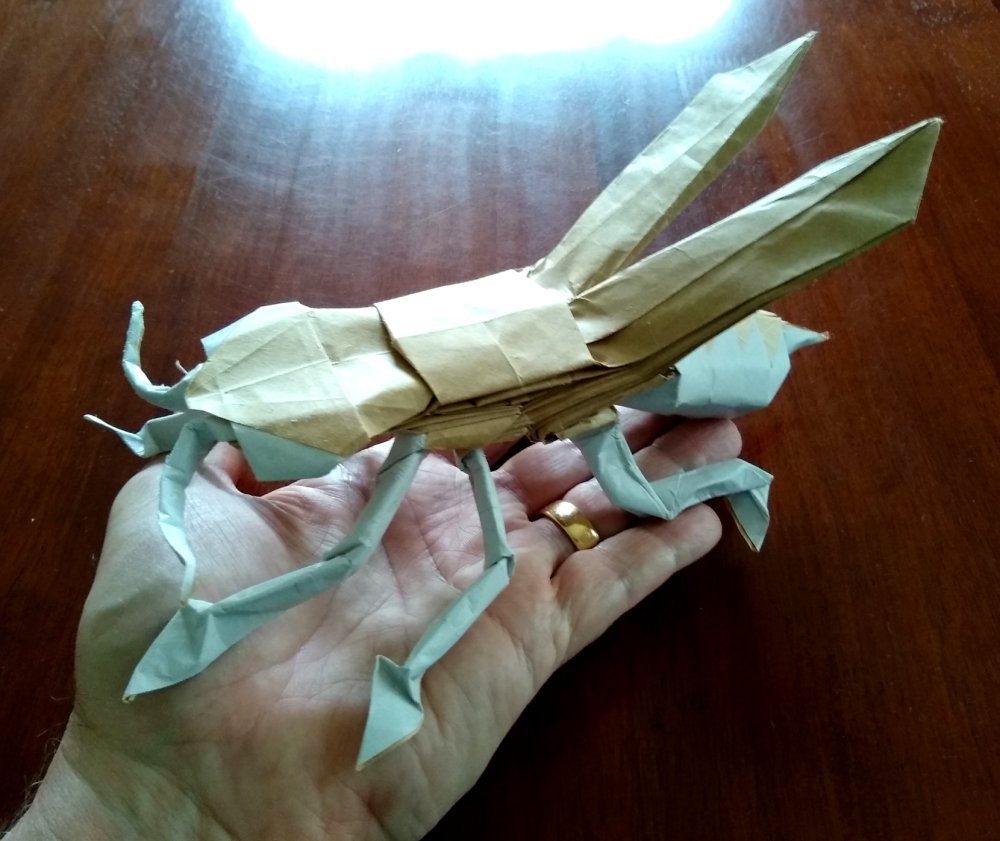 Clever designing here, the management of colour change makes the boby markings all the more striking – fun fold, and the first lockdown fold of 2021 – so realistic it creeps out my wife (a good sign).