I try not to let folds beat me, but honestly, until now this one has. I have attempted Eric Joisel's 'Le Coq" more that 6 times, this is really the only fold of it I am happy with: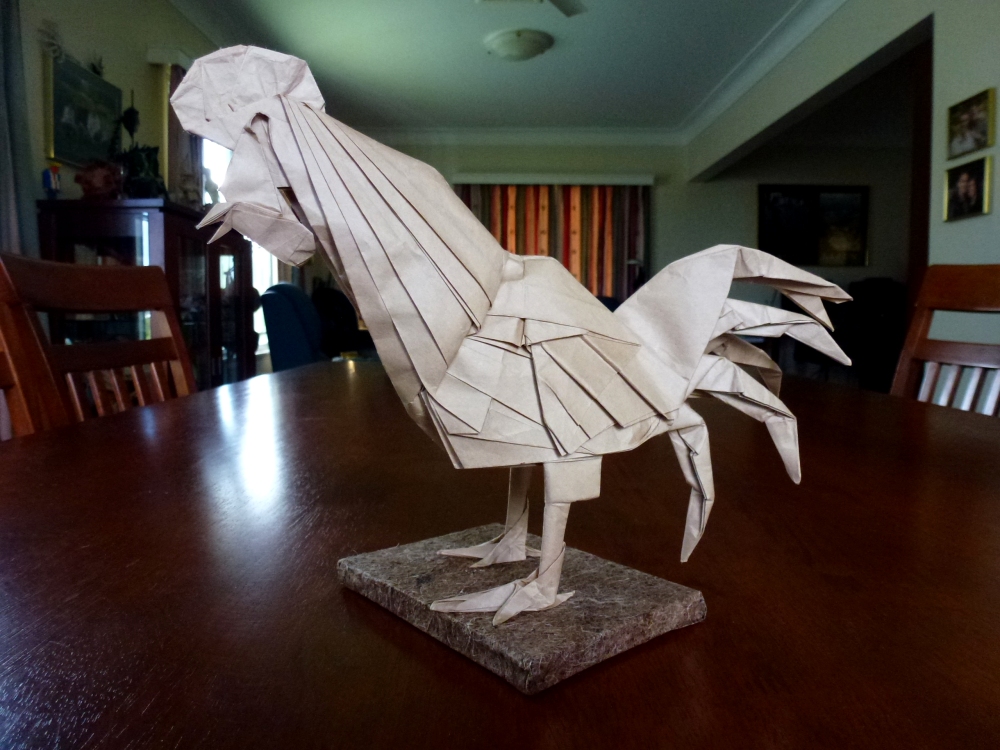 Continuing to fold models that are part of a competition I was eliminated from is part of the motivation, but a "hidden" technique, published obscurely (not in my library) surfaced that allowed for a layered/ruffled breast and clarified the eye/comb and "bingo!", I finally get it.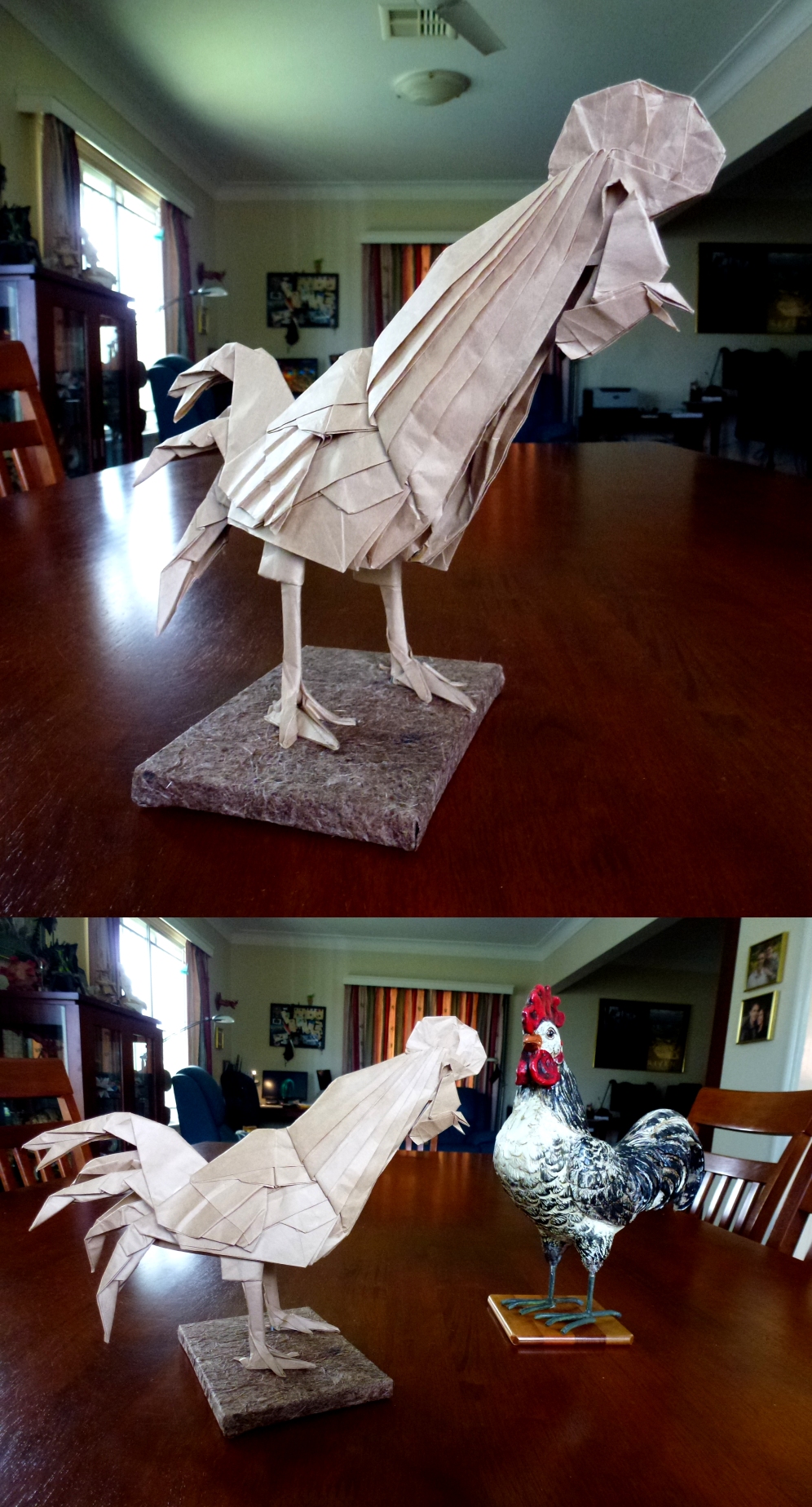 This model is folded from a 1m square of Officeworks Kraft paper, measures 20cm toe to comb, and is all attitude. One of our fondest memories of France was the bicycle tour to Giverny (Monet's house) via Vernon. While in Vernon, looking for baguette and cider, we stumbled across a bric-a-brac store that had resin chooks – we fell in love with a rooster we subsequently bought, naming him "Vernon".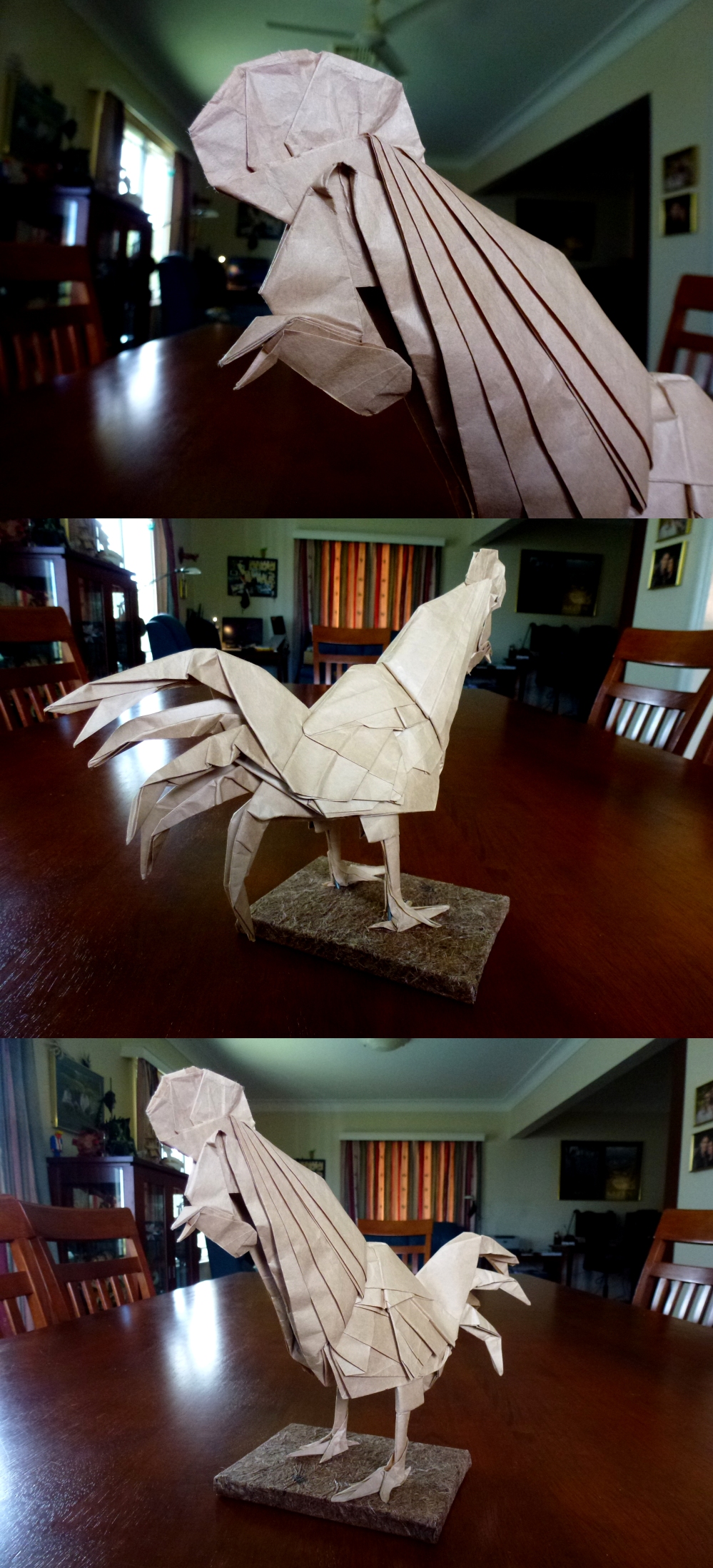 We had plans to find friends for Vernon, and are still looking. Vernon lives in our kitchen, moving around atop our cupboards. This fold, named "Giverny" for … reasons… will join him (albeit as a rival) – should keep Vernon on his toes.

I loved the process of folding this chook – took my time, let the paper dictate where it wanted to be – the design required dozens of "judgement" folds, with no firm landmarks, so every fold changes something – the angle of the leg, neck, beak – no wonder Joisel himself said he could never fold the same model twice.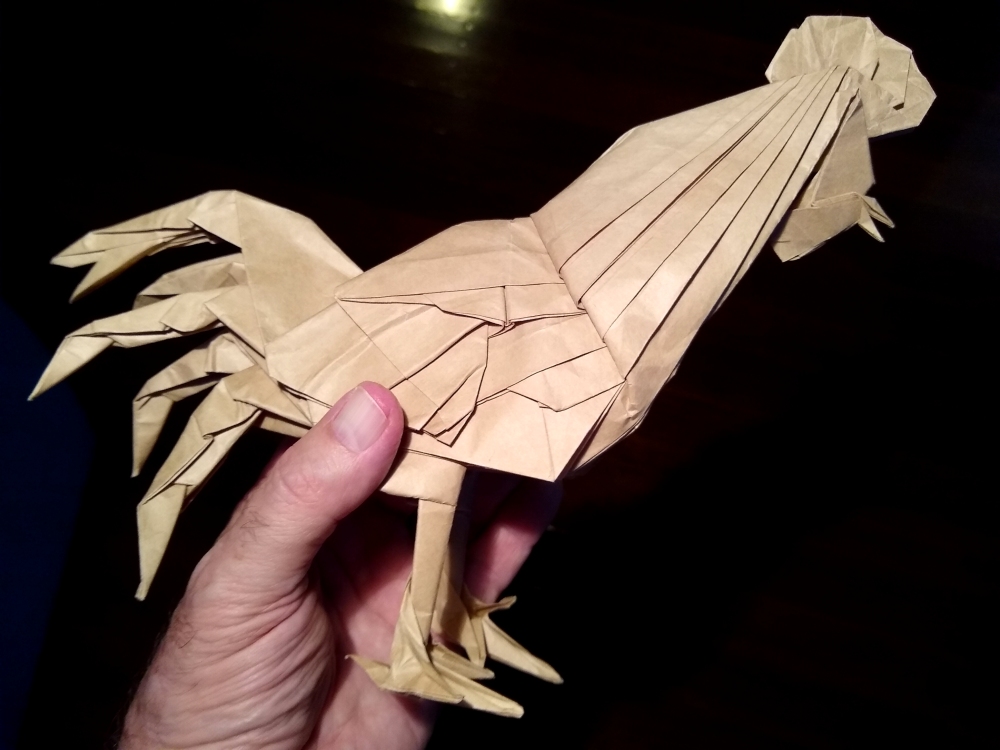 Giverny is mounted on wire legs, into a foamcore base wrapped in an A5 sheet of banana stem fibre paper I made myself – lovely, dark and textural. A perfect dirt ground for him to scratch around on.