Keeping my fingers buys, I had it suggested (on Redit) that I should try Tomoko Fuse's 'Starsea Kusudama":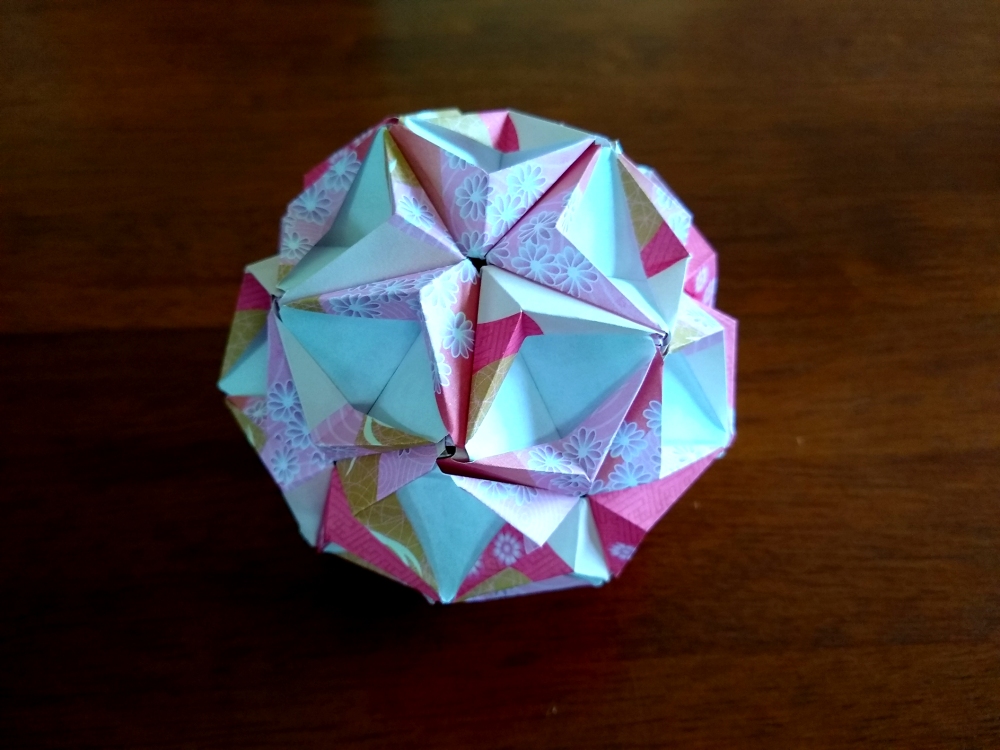 I had not seen this before, the unit is complex and folding it on a 1/4 6″ square was, in retrospect, probably a mistake but I like a challenge.
30 modules later, the construction was fiddly but the locked shape is really sturdy and there is no need for glue – tabs are buried deep in pockets. The last few units are really hard to seat (I needed tweezers to ease them into place) but paper tension causes the ball to become regular.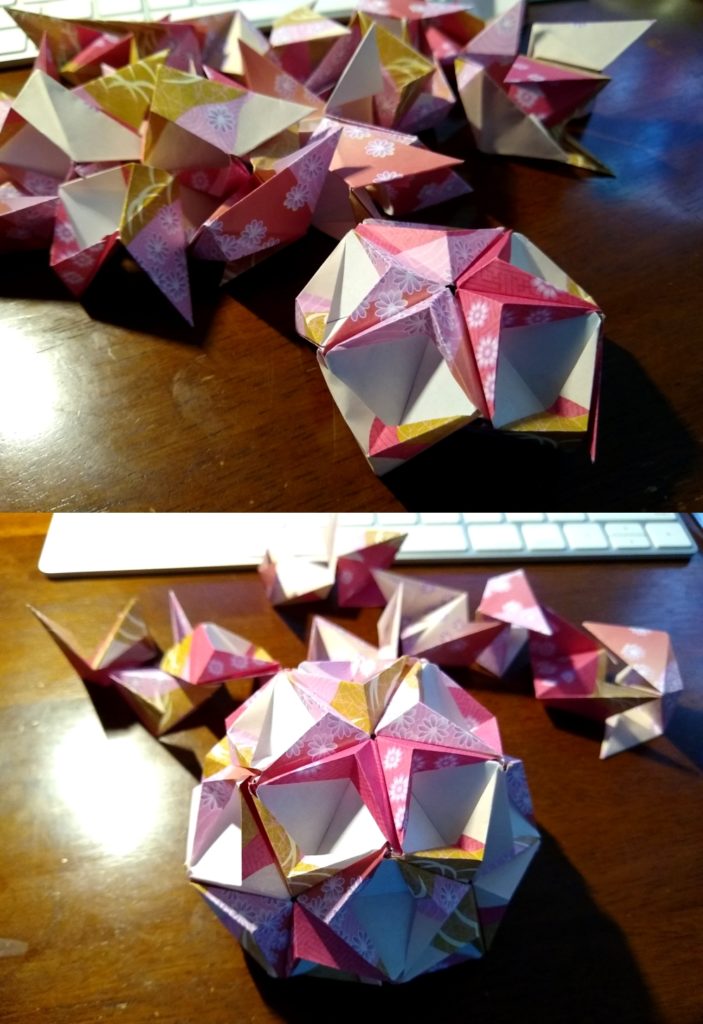 I have seen versions of this folded with white-side out – that too is spectacular and possibly worth folding also.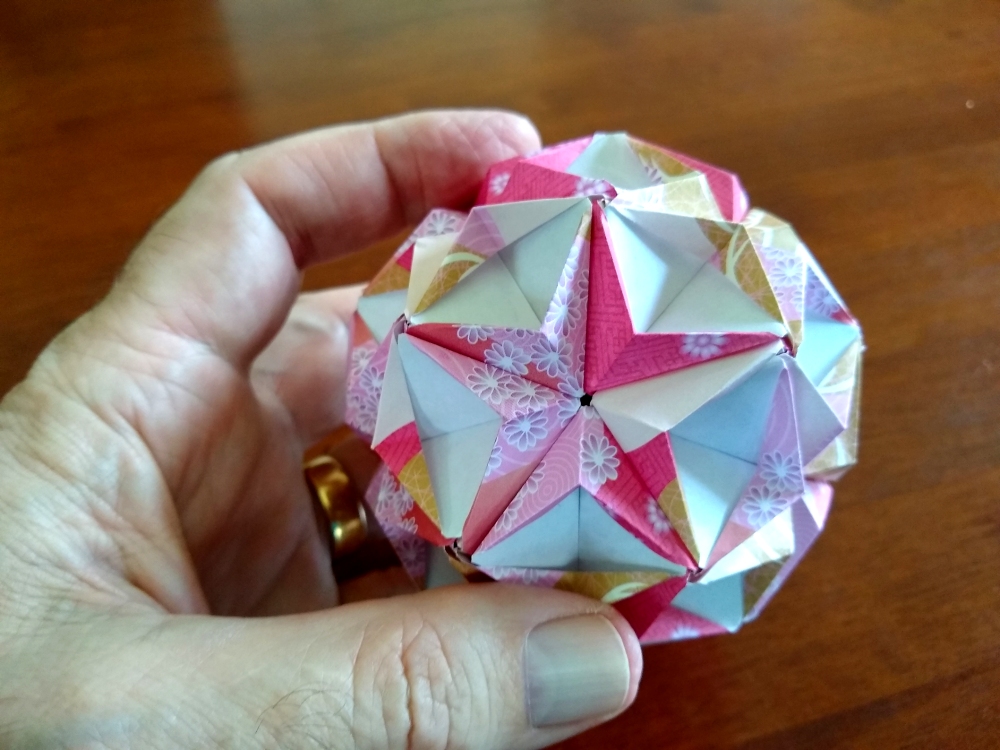 Tomoko Fuse is a phenomenon, so prolific as a designer. Her models are fun.