The crowd gasped and applauded enthusiastically at the task do deftly performed by the seal on display. The seal sighed, feeling that the humans watching it were easily amused and so concentrated on the mathematics of parabolic hyperflexion and existential philosophy to pass the time until the next fish was tossed her way: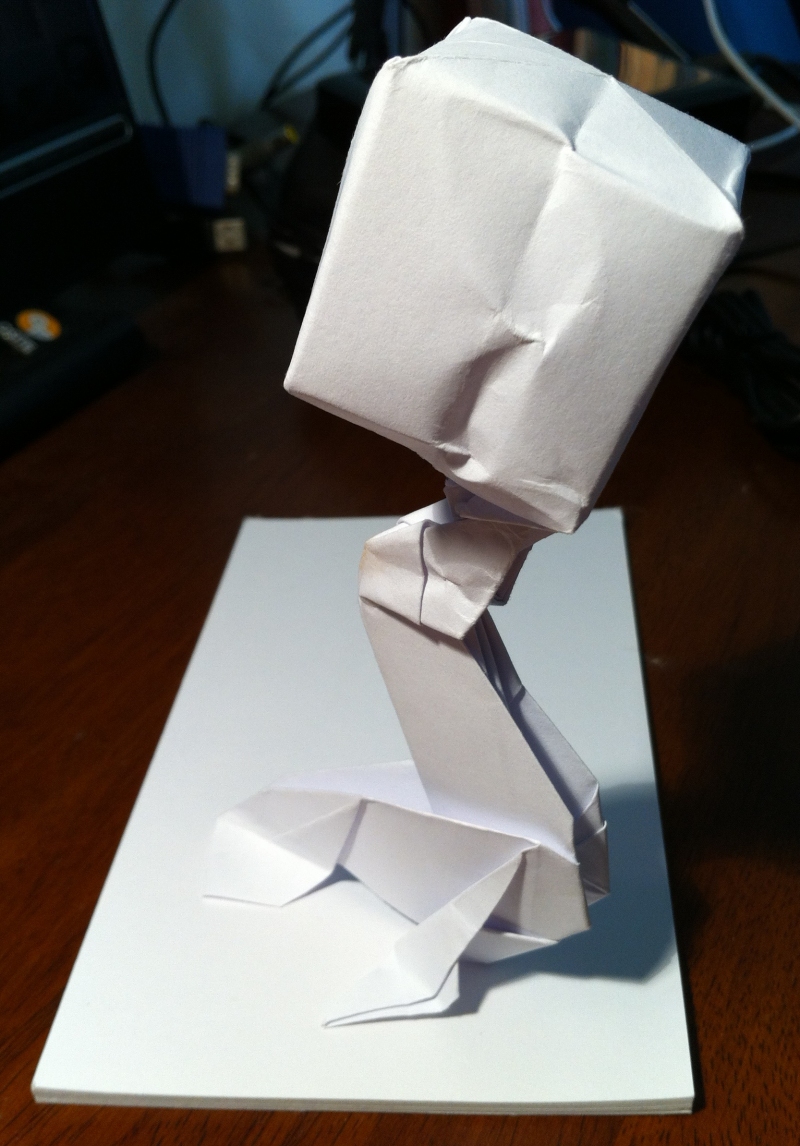 This is Fred Rohm's "Performing Seal" an old-school model that is clever none the less. Perched atop the nose of a reasonably nicely formed seal is a beachball – all ONE piece of paper, some nice bending in this.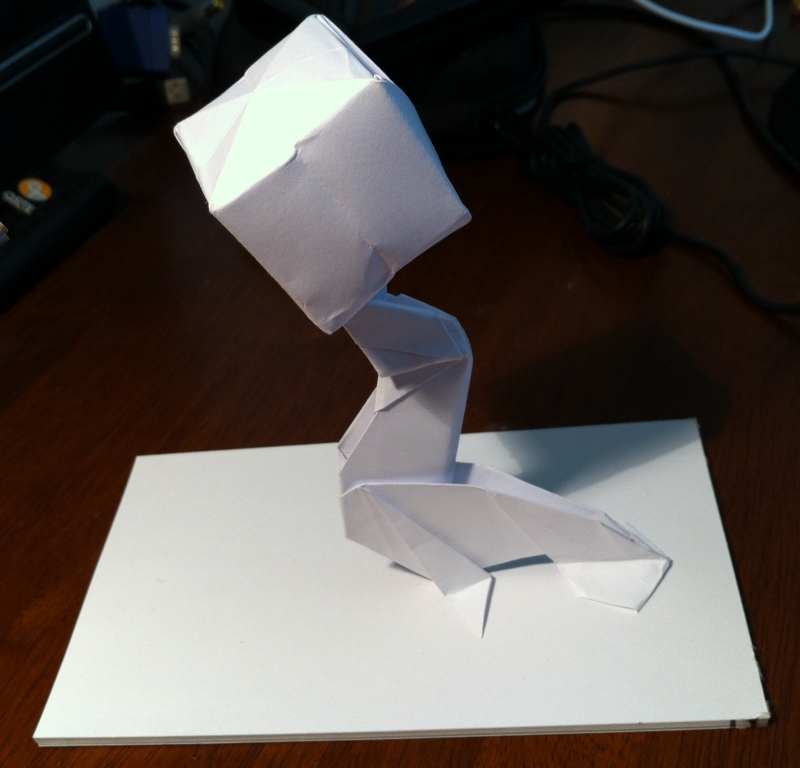 This and the "Magic White Rabbit" both make use of a blended waterbomb, should I fold this one again I would ensure it is less square.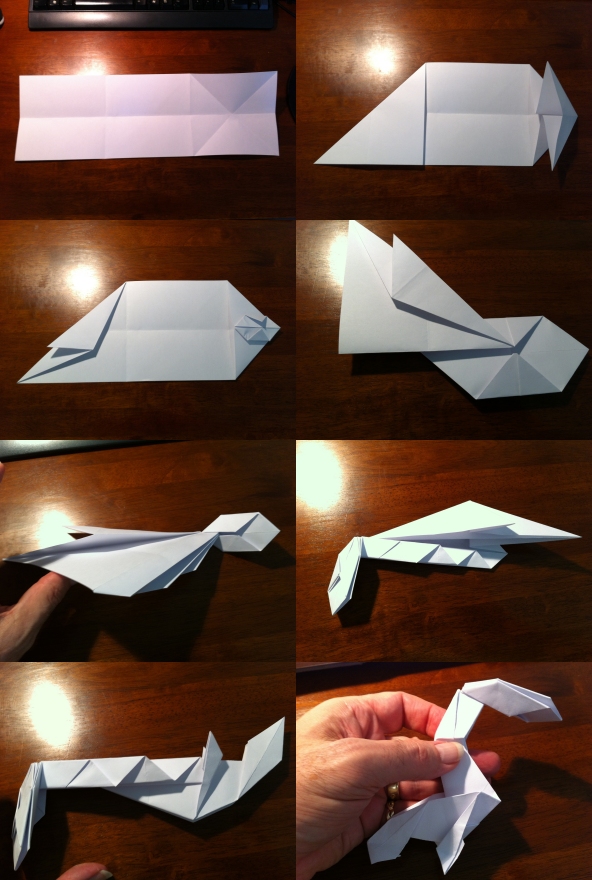 Quite ingenious, we use a 3×1 rectangle and tuck most of it away to leave the seal.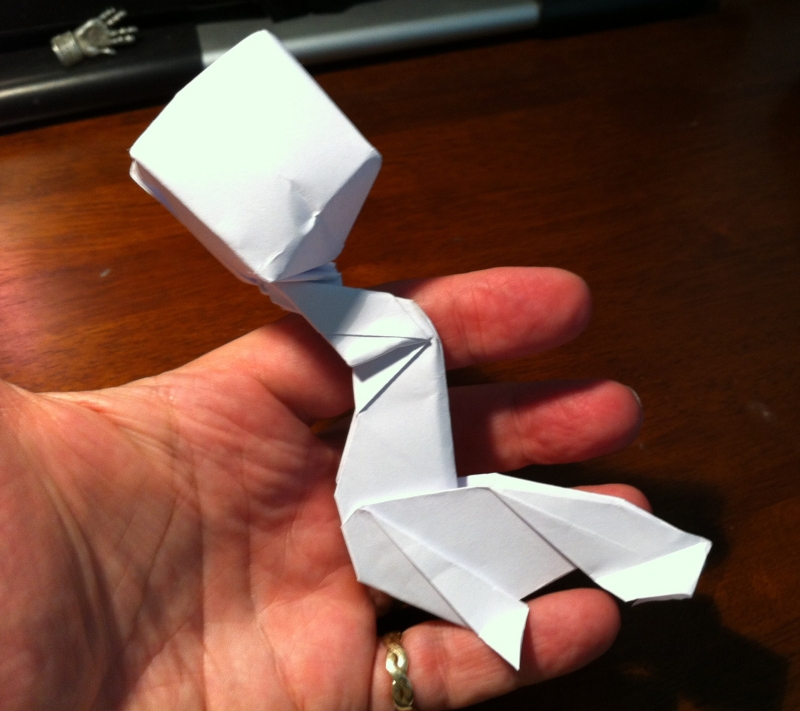 I have never understood the justification from animal trainers – the whole "reinforcing natural behaviours" falls flat on it's face with these sorts of tricks – still, so long as the crowd loves them it cannot be all bad – right?