I would rather have a bottle in front of me than a frontal lobotomy: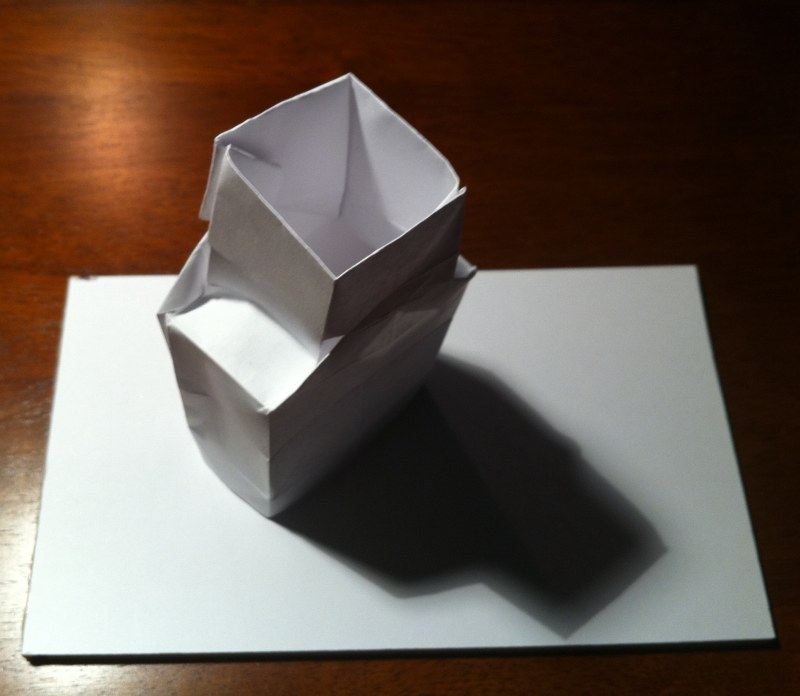 A fully formed container, neck, base, hollow and interesting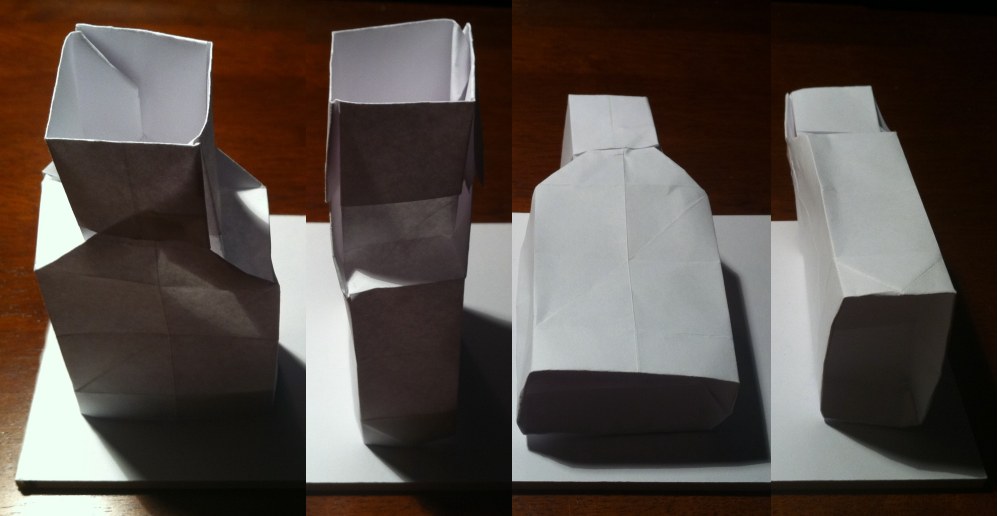 I like this design, and was sure it would not work – forming the neck and pleating the base to seal it make it a very clever model indeed.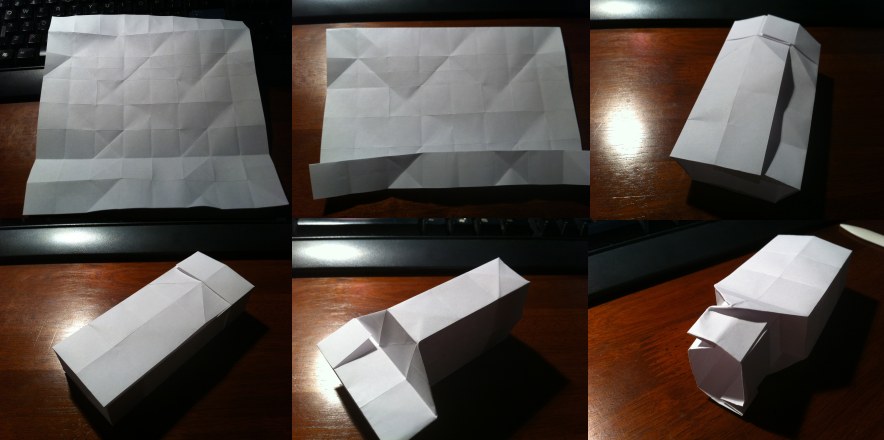 Folded from the aptly titled "Brilliant Origami" by David Brill. Looks like a spirit bottle – it suggests you fold it out of clear material and put a ship inside it – that would be cool also.
Hope you like it – not bad for such a tired brain.