So our cybernauts will enter Minex5 (or "Oresome World" … yeah, don't ask) and learn a bit about geological science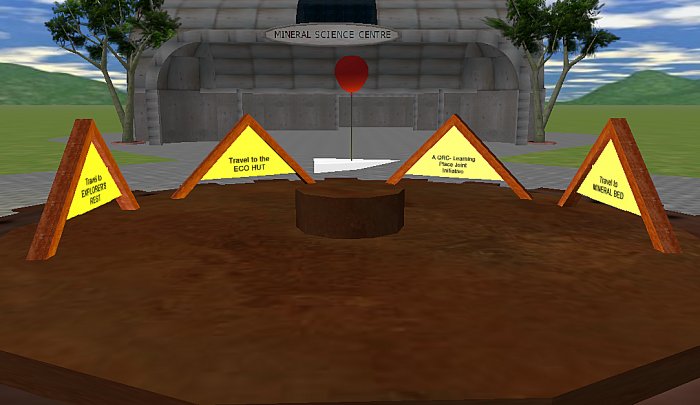 They will meet, greet, investigate some mineralogy and geoscience the head off to learn about environmental consequences of mining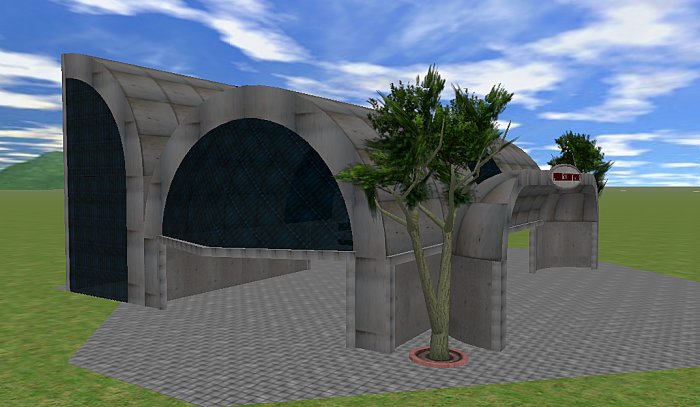 Quite happy with this structure – modelled on the Maritime Museum in Sydney, it has a multi-level atrium and some funky spaces that will be kitted out with activity boards.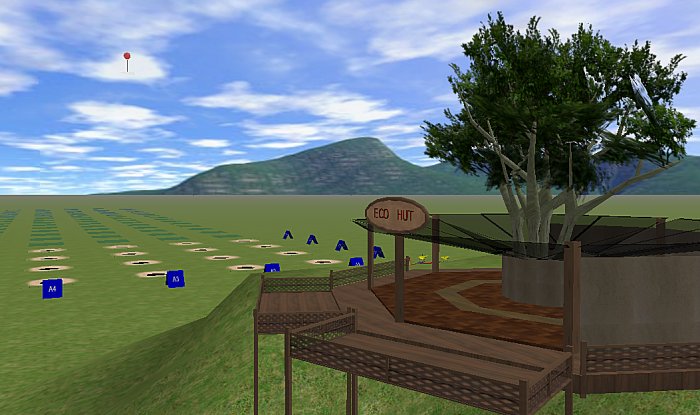 The "Eco Hut" is on a small range "One Tree Hill" overlooking the potential mineral bed, has a funky fan roof and is built around the one tree there.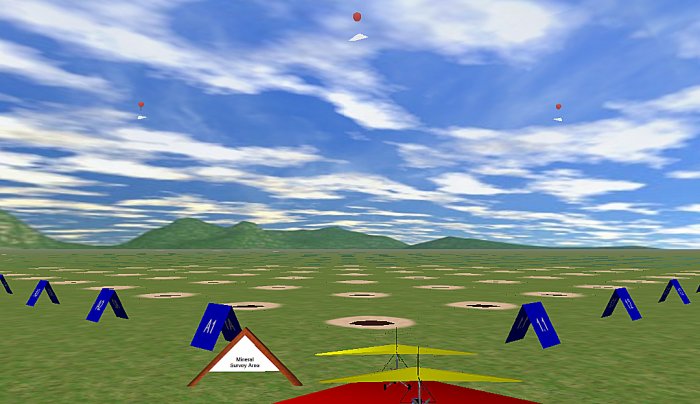 Then they undertake an aerial survey of a large area mineral bed, interpret the results and build models of what they have found. I have placed ultralights around (all that tiresome walking gets a bit monotonous over such a large area) – you can see the aerial survey above, sector markers and boreholes in place. I may have to add some grid markers to make sense of the space – the rez distances are a pain – objects phase in and out of existence because they are so far away – nothing I can do about that unfortunately – is an Activeworld "feature" apparently.
Quite happy with the weekend's progress – lots more to do but shape and sense beginning to emerge.